When Simple Longboards, a Vienna-based skateboard brand, wanted to launch its first global concept store, it chose Taipei from among other cities such as Amsterdam, Seoul, Tokyo and Vienna.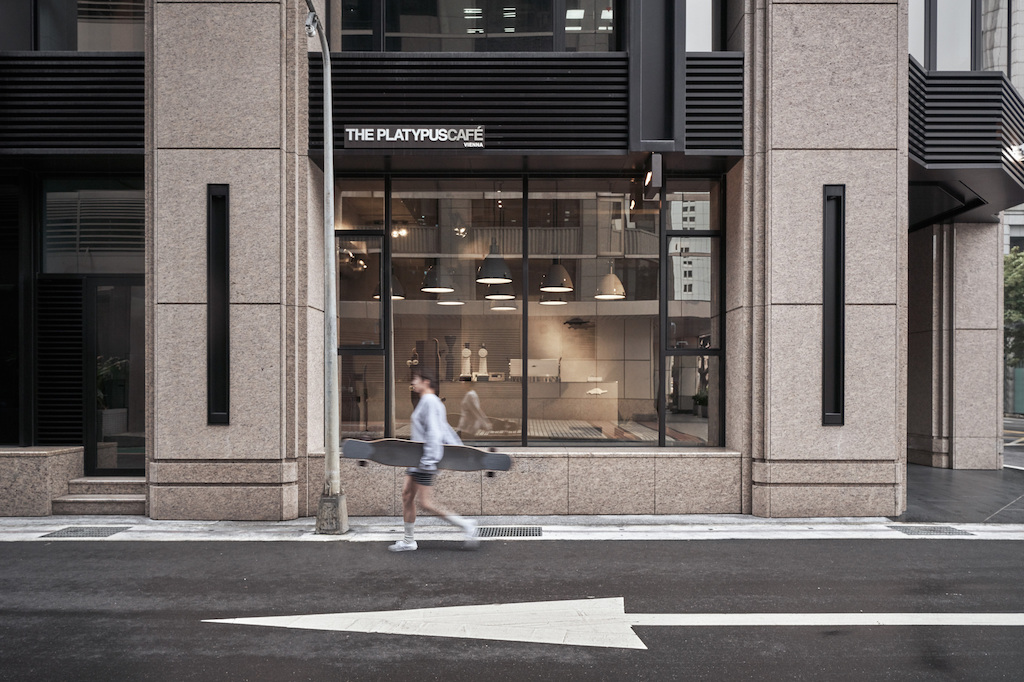 The concept for Simple Longboards by Radius Interior Design Studio isn't centered on a retail theme, but more on the concept of simplicity conveyed by The Platypus Café. People, cities, and coffee shops form an intertwined link in urban cities. The team of architects, led by Joy Huang and Hans Lin, came up with the concept of journey, conveyed through skateboards.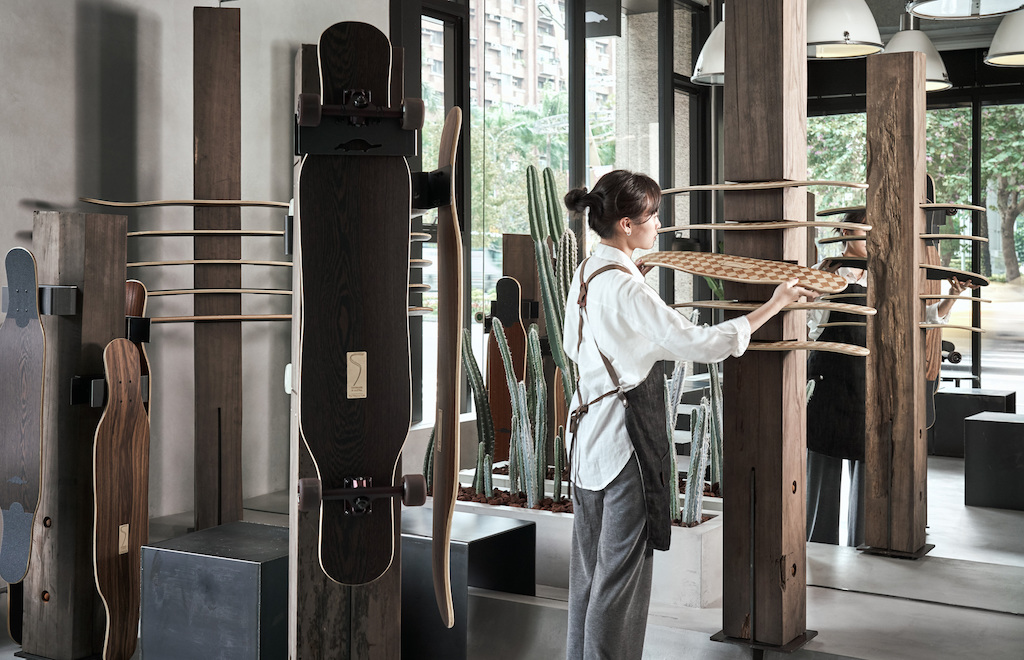 The design of the 100m² cafe is anchored by the use of a few strong materials such as cement screed and weathered wood seen on the pillars. Cacti plant strewn around the cafe reference its minimalist design approach. While large floor to ceiling windows frame the outdoor view.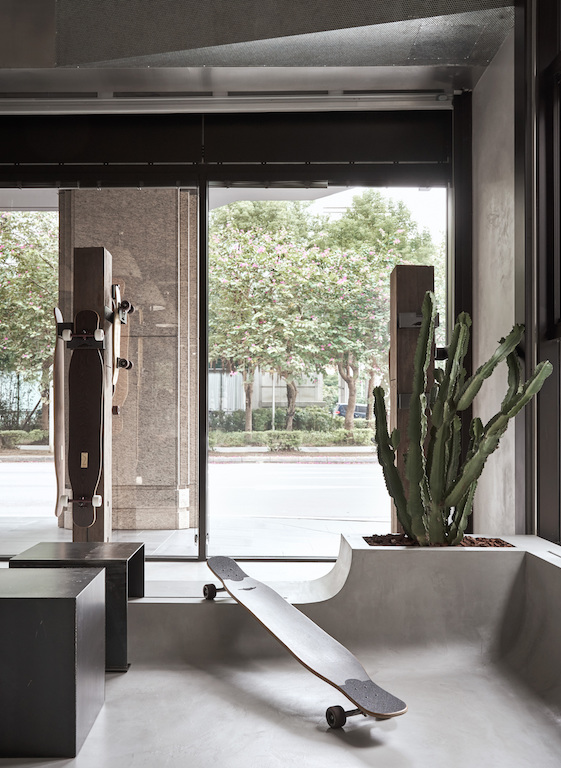 The display function for the skateboards on weathered wooden pillars, and the movable seats make the space flexible and versatile. Guests sit surrounded by the wooden beams and cacti, facing the raised coffee bar, with a view of the barista at work.
See the full gallery here:
Photos: Hey!Cheese
You might also like:
ASWA architects designs tiny cafe with curved roof and asymmetrical gable in Bangkok
Woha brings green, sustainable architecture to Taichung with its first Taiwan project
Taiwan's Living Lab house by JC Architecture wins the INSIDE World Festival of Interiors Award 2019
Trace Architecture Office restores old traditional house in paddy fields, converts it into library and cafe