Located just outside of Beijing amid the undulating mountain ranges and meandering rivers near the Miyun Reservoir, Junshan Cultural Center was formerly a two-storey sales building. Acclaimed practice Neri&Hu Design and Research Office was called upon to transform this donut-shaped building into an iconic clubhouse and sales centre.
Taking advantage of the existing courtyard typology, the architects crafted two sequences of interlocking journeys – one for clubhouse members, and one for sales centre guests. All programmed spaces are designed such that they are in proximity to nature. The layering of the primary courtyard and smaller gardens allow the architecture to merge harmoniously with nature.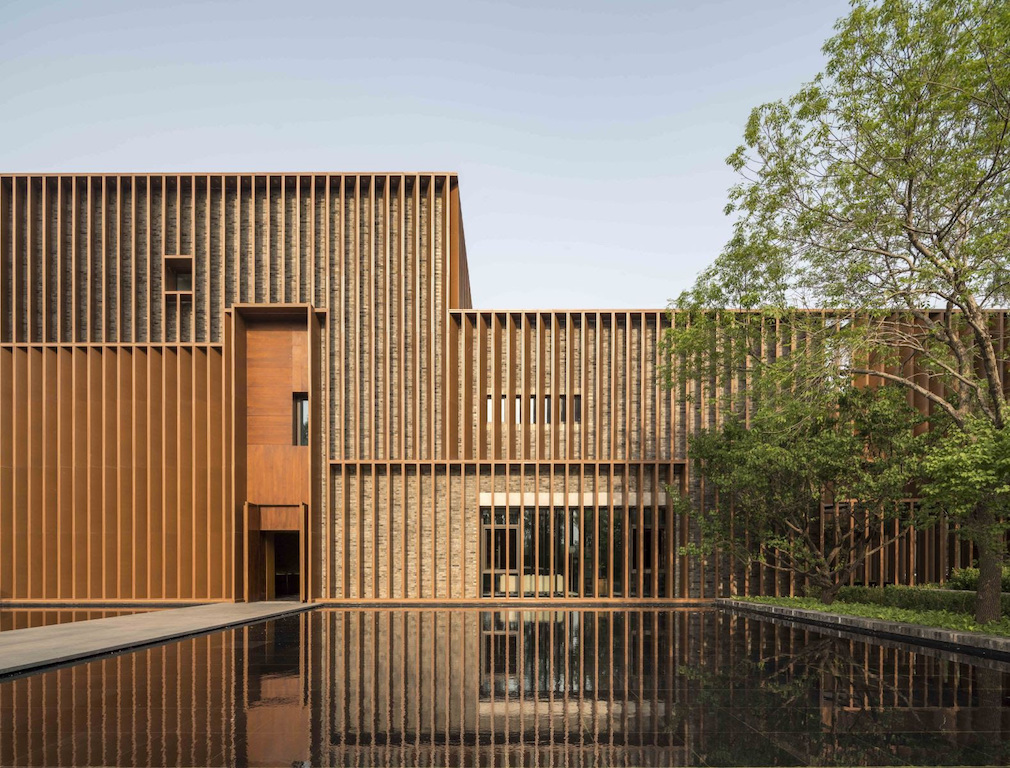 Drawing inspiration from its context, the architecture combines traditional northern architecture with contemporary architectural language and transforms into a new interpretation of architectural expression. The building quietly rises out of the water as a brick mass with carved out spaces for programmes interlocked with gardens that blur the boundary between inside and outside.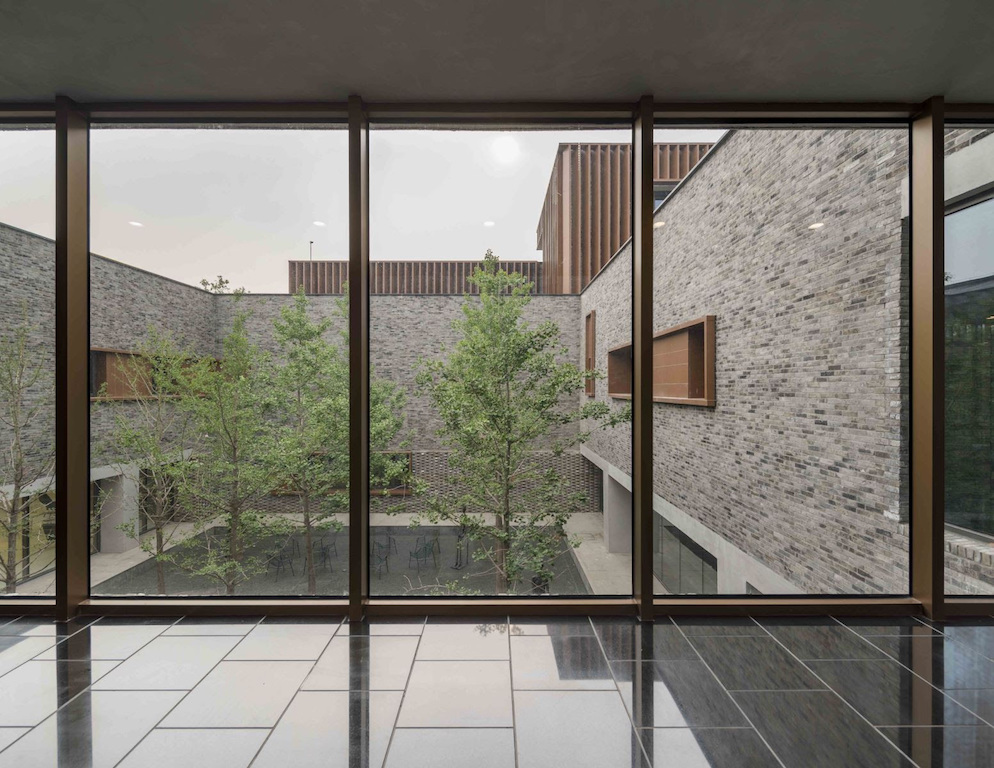 On the façade, warm-toned wood pattern aluminium panels form a veil that softens the heaviness of the brick facade. In terms of materiality, traditional gold brick tiles form the foundation of the building mass, extending from exterior landscape into the interior "in-between" spaces. With brick and wood panels as the primary backdrop for the interior, a common theme throughout the interior is the sculpted ceiling. Each space comes alive with the many different geometric cuts carved out to interact with the sky and daylight such that each space is ever-changing when light is reflected off of the rich texture of Venetian plaster. The layering of customised furniture, refined brass metal detail, natural veins of stone accents, softness of fabric, and delicate lighting elements work together to compose a sense of understated luxury.
Programmatically, the cultural centre provides a number of luxurious and spacious amenities for its members. It includes a 100-person multi-purpose hall for events, a spacious business lounge and bar, a feature library, children's reading room, private function room, family media room, a red-wine and cigar lounge bar and a rooftop deck with panoramic views.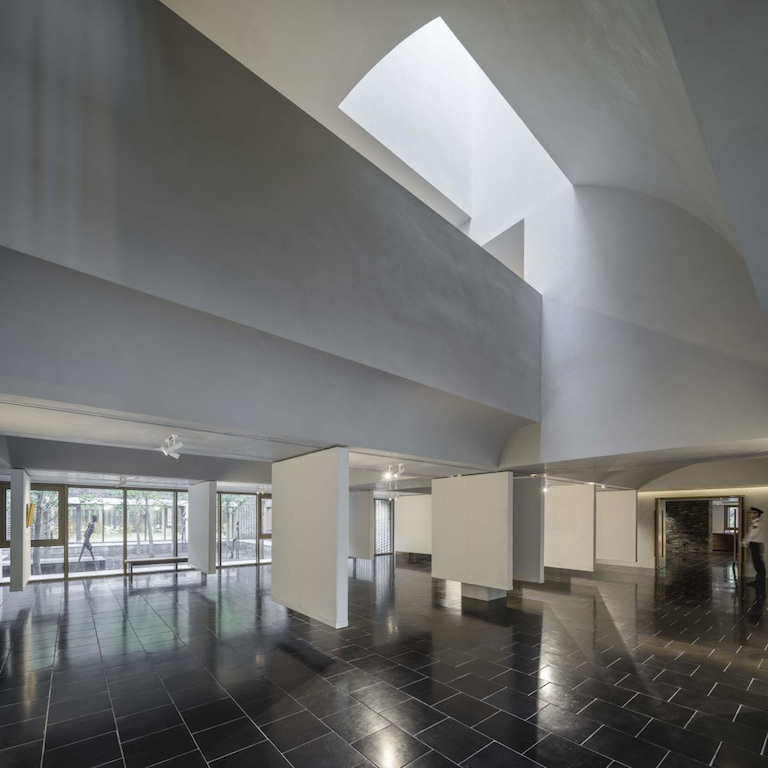 Part of the cultural centre also functions as a sales centre. A double-height reception welcomes potential buyers to embark on a journey through the media room, winter garden, then upstairs across a bridge over the courtyard to a generous sales presentation lounge complete with VIP rooms, bar and children's playroom.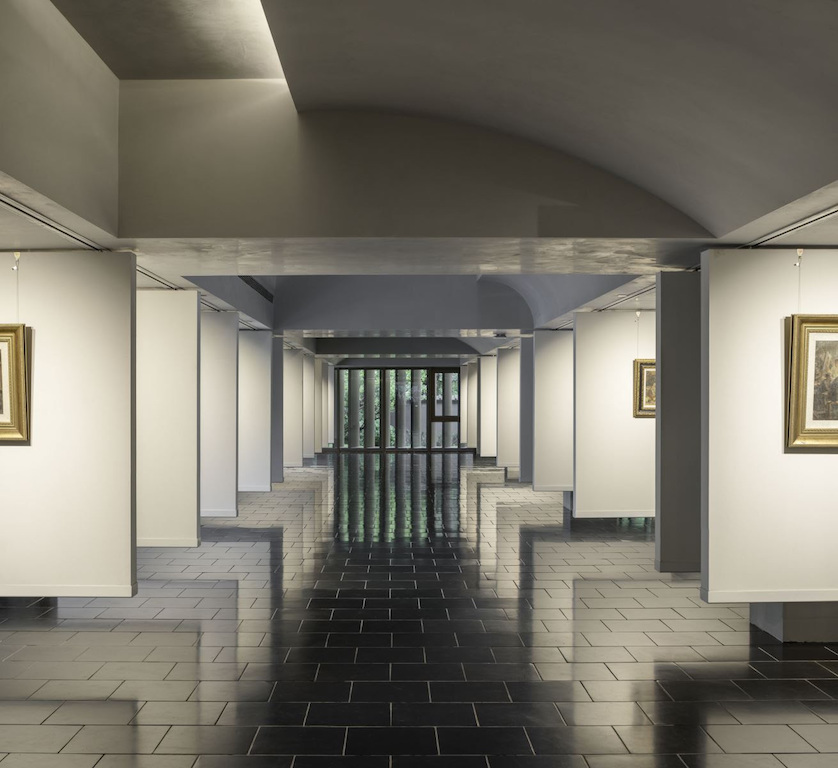 One of the most prominent spaces in the clubhouse is an art gallery, equipped with a series of hanging moveable walls for a flexible display system. The sculpted ceiling above gives some visual connection to the upper level, while a large glass picture window allows the space to extend into the courtyard.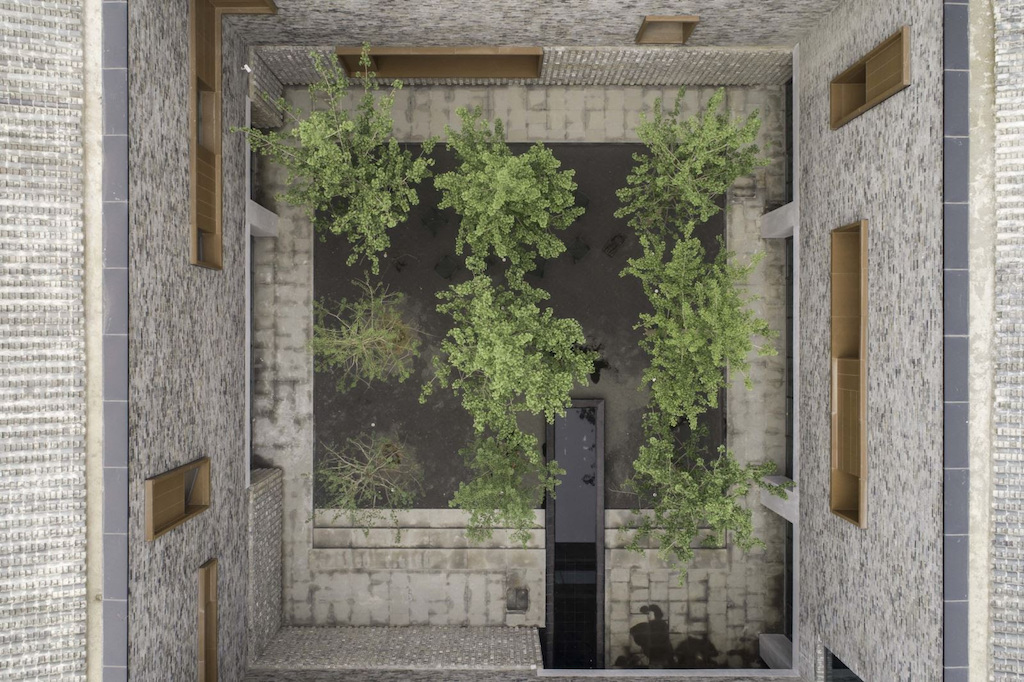 The second floor features a generous private dining room complete with a bar and show-kitchen for special functions.
Photos: Pedro Pegenaute
You might also like:
Charged Voids designs India office with enclosed ellipse interjected with skylights and courtyards
Zaha Hadid Architects designs a new cultural complex in China's Changsha city
Kube by OMA at K11 Musea Hong Kong aims to create an urban cultural space for city dwellers