One of the most iconic homes ever built in the US has been given a new but long overdue identity. To mark its 70th anniversary the house formerly known as Farnsworth House – the first completed residence designed by Ludwig Mies van der Rohe in the US – has been renamed the Edith Fransworth House to honour the legacy and huge contributions of its commissioning client, Dr Edith Fransworth.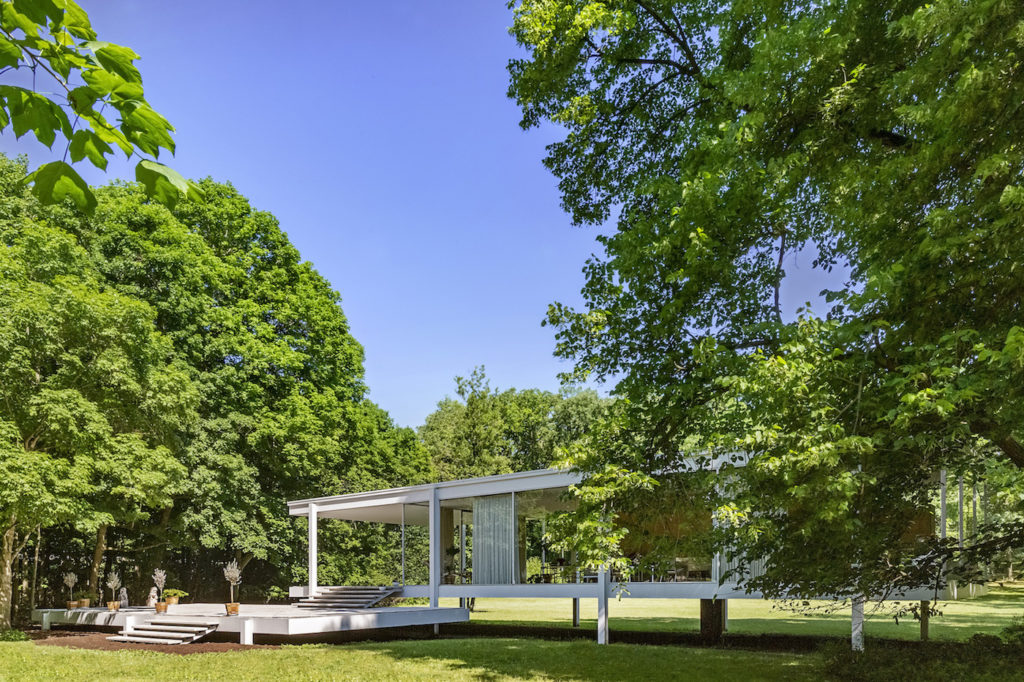 The National Trust for Historic Preservation and managing office the house have jointly rededicated the National Historic Landmark to highlight Dr Fransworth's role in the design of the house. Located in Plano, Illinois, the Edith Frasnworth House was a radical idea when it was built in the 1951 and remains one of the most studied structures constructed in the 20th century. The glass and steel house is set within a natural landscape on a 62-acre parcel located along the Fox River. With its continuous glass walls, the structure appears to float between two slabs. The modernist masterpiece has always been credited exclusively to Mr Van Der Rohe.
Efforts are also ongoing to restore and weatherproof the physical structure through improvement works at the site, in light of the flooding that happened in 2020 and damaged the travertine lining the structure's lower deck area.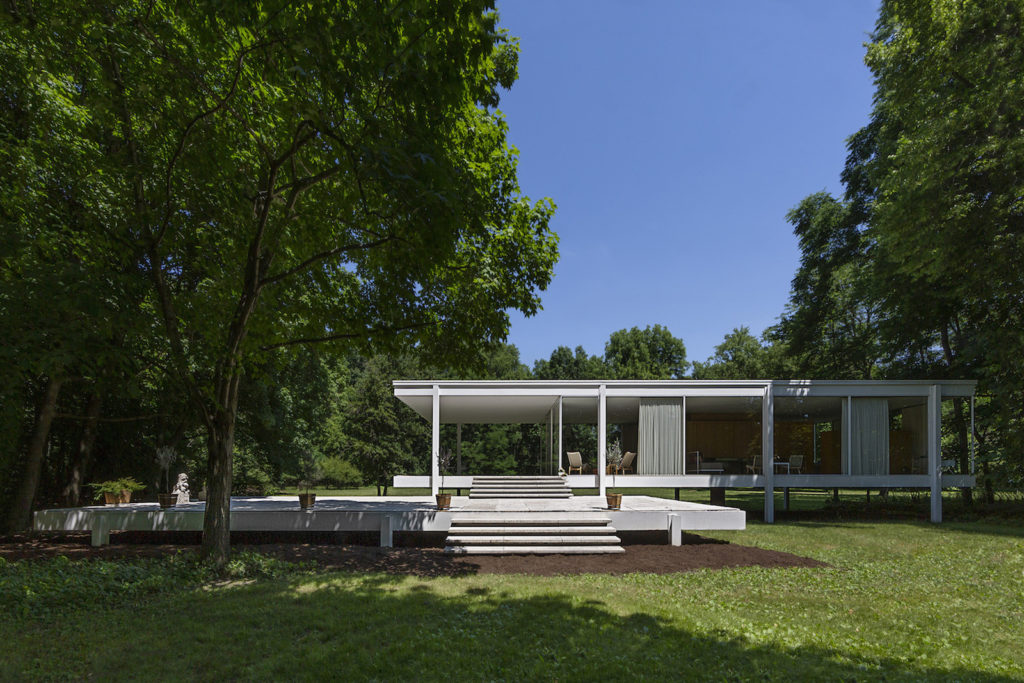 Over the years, it has become evident that Dr Farnsworth, a renowned Chicago nephrologist, musician, and poet played a greater role in the making of the house than is acknowledged.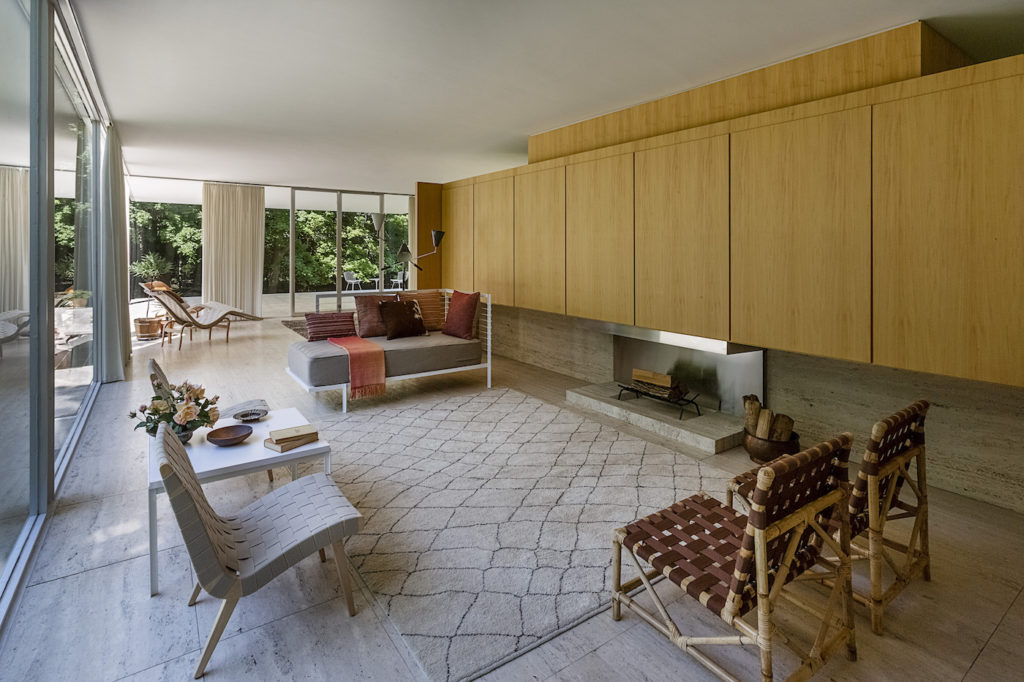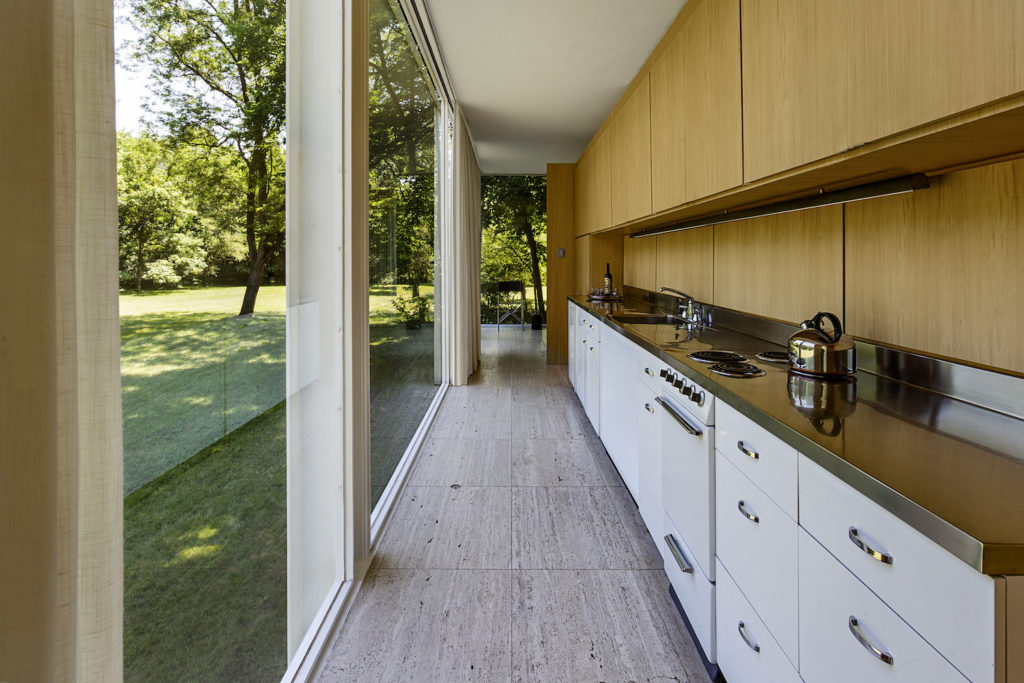 At the announcement of the rebranding of the house, Scott Mehaffey, executive director of the Edith Farnsworth House noted: "We hope this seemingly simple act of inserting her first name has the larger effect of inserting her into the ongoing history of modern architecture. Without Edith Farnsworth, Mies van der Rohe's American career might have remained stalled and his stature usurped by his contemporaries. Edith was fully aware that she was both a client and a patron, and she played an active role in the design of her house, which has become a celebrated milestone in the evolution of modernism."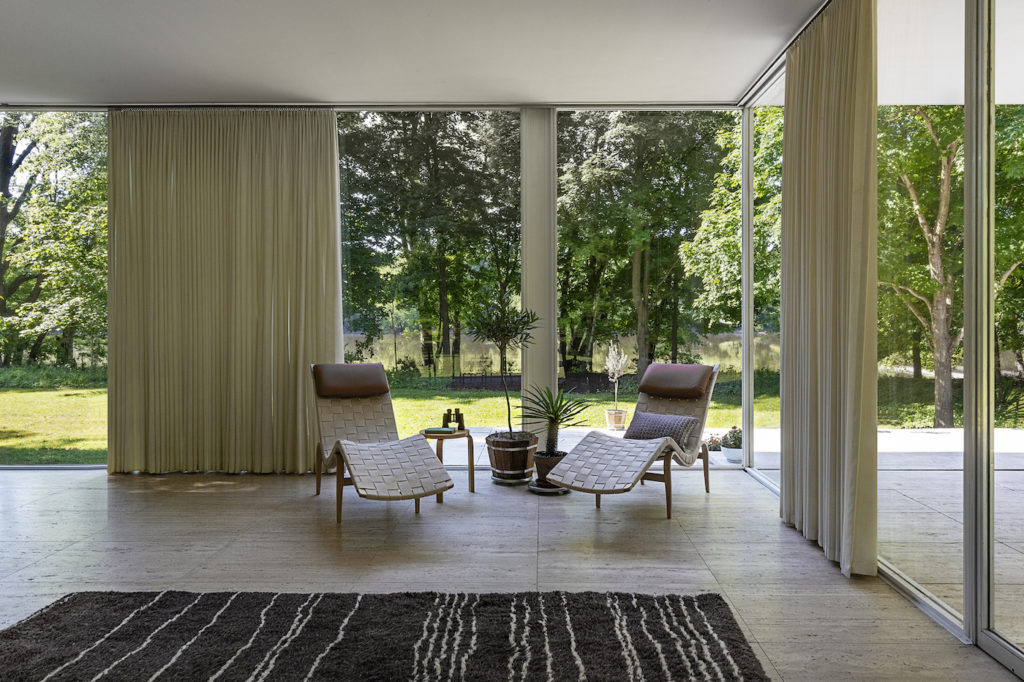 An ongoing retrospective Edith Farnsworth Reconsidered, launched in the summer of 2020 might have pushed towards the reconsideration of Dr Farnsworth involvement and how her living in the house, including details such as furniture. Visitors can embark on a guided tour till 19 December 2021 that simulates the home in 1955.
Photos: William Zbaren
You might also like:
Border Crossing House by Simone Subissati Architects punctuates rural Italian setting with blurred indoor-outdoor spaces
Spotlight: Paul Rudolph's postmodernist architectural icons continue to shine in Asia
Philadelphia exhibition shines light on Japanese masters and their influence on American Mid-Century Modernism