Asrama Pesantren Tahfizh Akhwat located in Cimanggis, West Java, by Bitte Design Studio, is a place to learn Al-Quran for santri mukim – resident Islamic academicians at the institution. This centre has been built for all the lecturers to teach about the Holy Quran. It also serves as the accommodation for the religious teachers.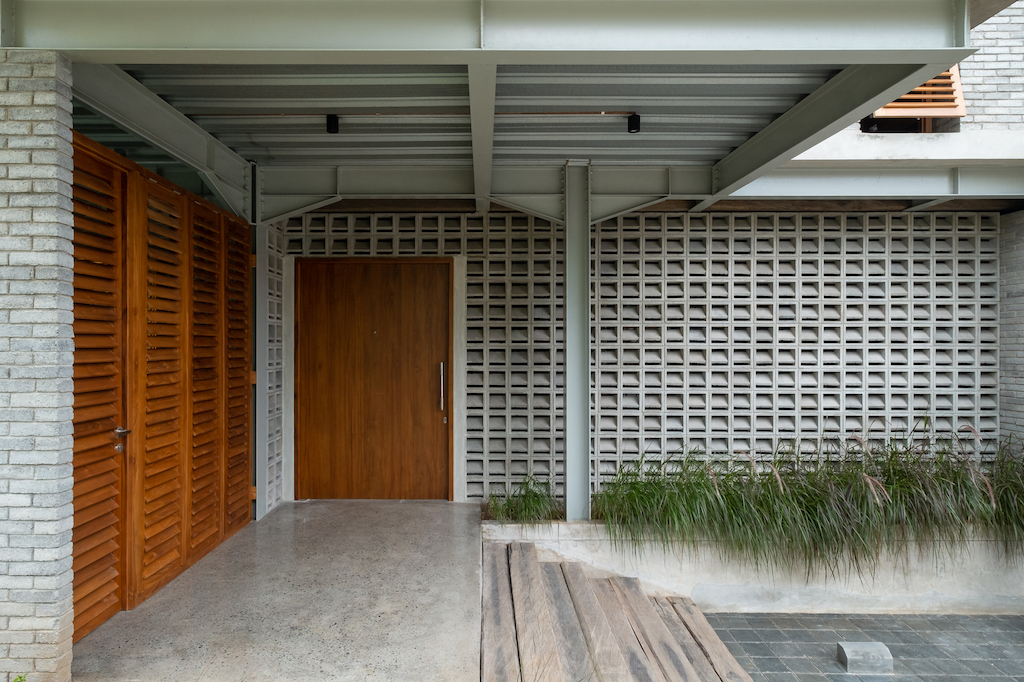 The 480m² project has two main areas that differentiate vertically; the ground floor for the public space for offices, meeting rooms, library, outdoor learning, pantry, and dining room. On the other hand, the top floor is for the private area which houses the dormitory rooms and service area for 32 people. "While designing the public area, we tried to blur the boundaries between each function," said the lead architects Chrisye Octaviani and Seno Widyantoro. "We wanted to create a multi-function space that can accommodate all the learning sessions in every corner – whether it is a space under the staircase, at the pantry, at the dining area, at the terrace as well as at the main amphitheatre stairs that can be used as a hang out place to study and learn under the big bodhi tree."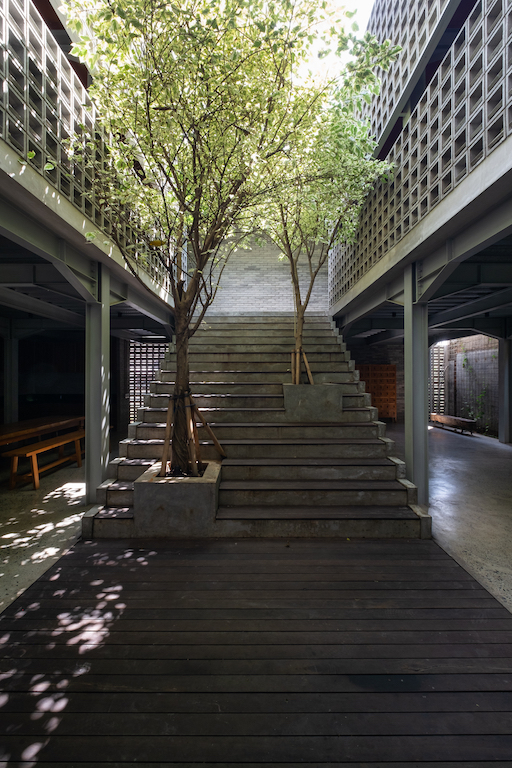 To optimise light and air circulation, all the rooms have direct access to the outdoor area. All the walls are designed with a gap to the ceiling to maximise the airflow circulation from the building to the middle void. The structure and the building have been designed to keep the simplicity in order to press the budget due to cost limitations. Moreover, the use of raw and exposed materials with natural finishing is one of the key points in designing this building.
Asrama Pesantren Tahfizh 2 is the extension of Asrama Pesantren Tahfizh 1. The ground floor is for public area and the top floor is for the private function. The land area is 120m² with 160m² being the total designated building area. It is made out of wood structure due to faster and lighter construction. Also because the site is located in a remote area, so the use of wood structure is to have a simple construction on-site process without having to build a heavy structure. This project has been envisioned as a community space that is part of its environment, and not an independent structure.
Therefore, it makes sense that Indonesia's tropical climate is seen as an advantage; sunlight and air circulation are optimised throughout the rooms in the building. The outside green area provides a relaxing area to neighbours and passersby alike, instead of being an unusable extension of the building. In line with the commitment to protect the environment, raw and recycled material is used as a way to reduce residual materials of construction work. All these approaches are taken to prove a point that a building shouldn't only serve to make its resident life better, but also its surroundings, and by extension, the city.
See the full image gallery here:
Photos: Liandro N. I. Siringoringo
You might also like:
SHAU architects designs elevated community library in Indonesia's central Java using local wood
Andra Matin retrospective marks 20 years of Indonesian architect's practice
Indonesian architect Ahmad Djuhara dies at 54 due to Covid-19 complications