MIA Design Studio has completed its own workplace sited on a corner plot, next to a central park in Ho Chi Minh City's District 2. Adhering to the dictum of "Form follows function", the approach in the project is defined purely from operational aspects of an open studio, each area is calculated carefully to reduce waste and non-performable spaces.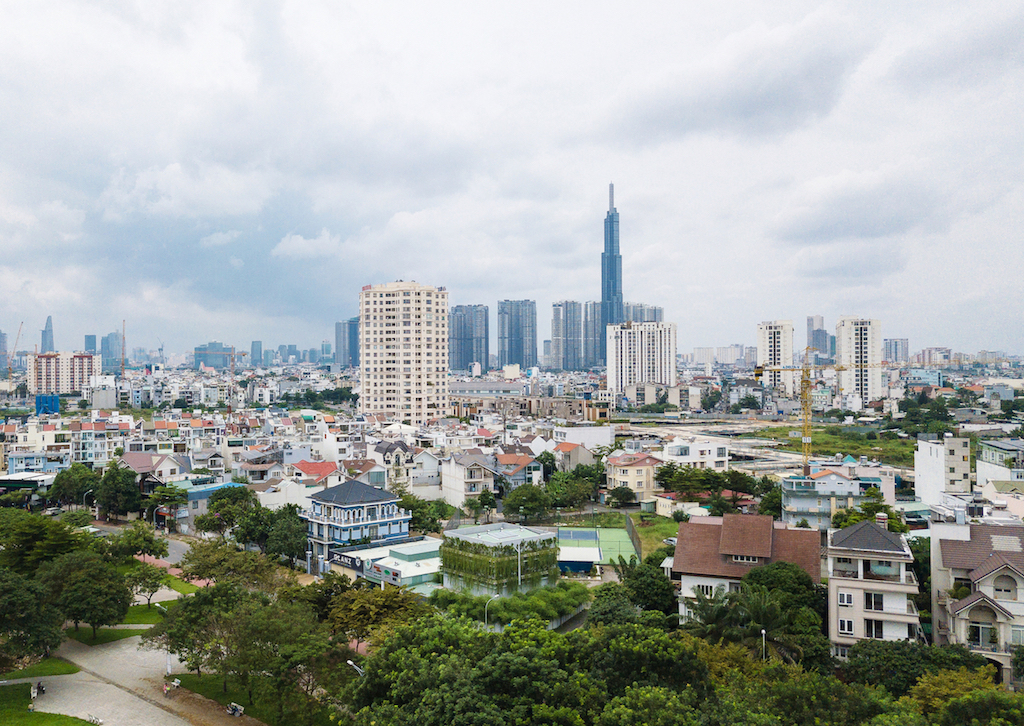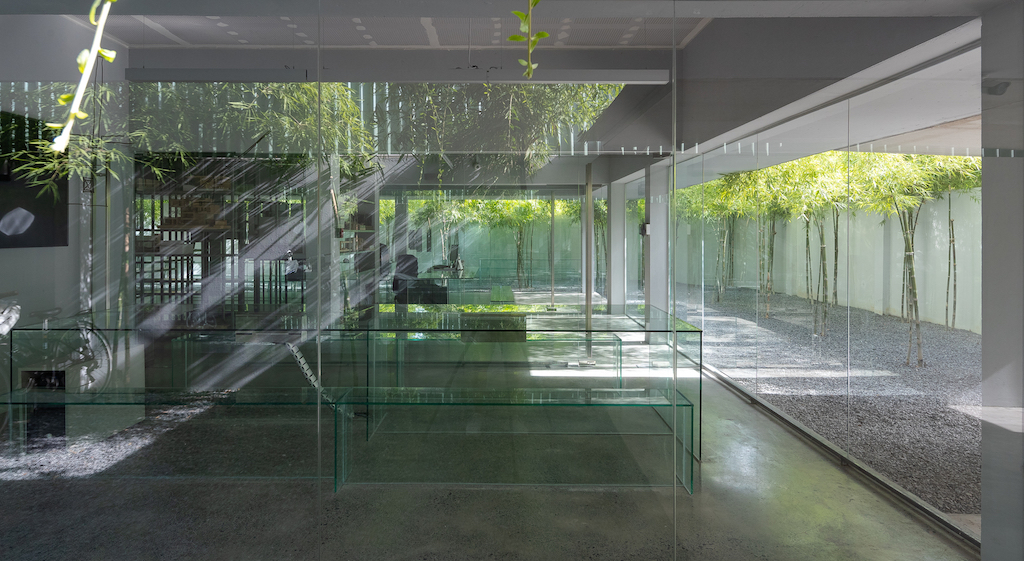 Performance and creative efficiency inside the office have been emphasised in the design, in which the team imagined a functional space with large tables for architects and a vertical open-library.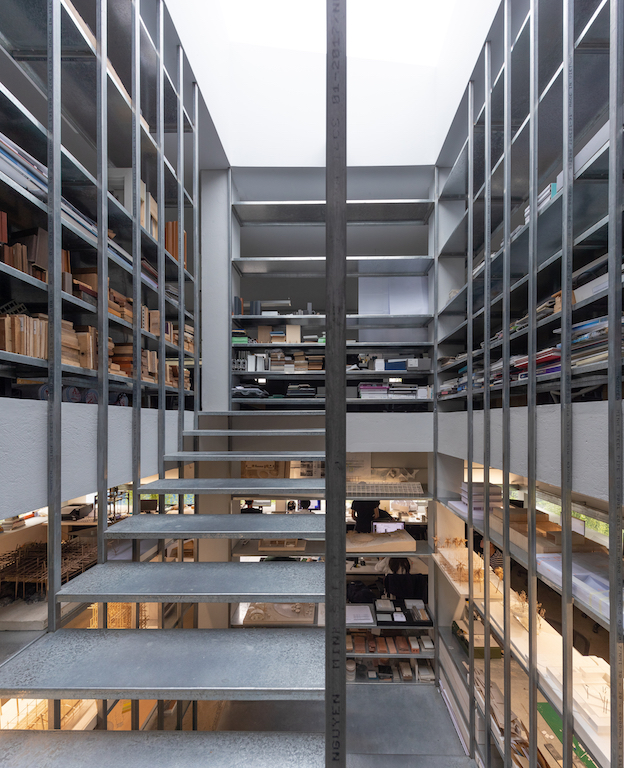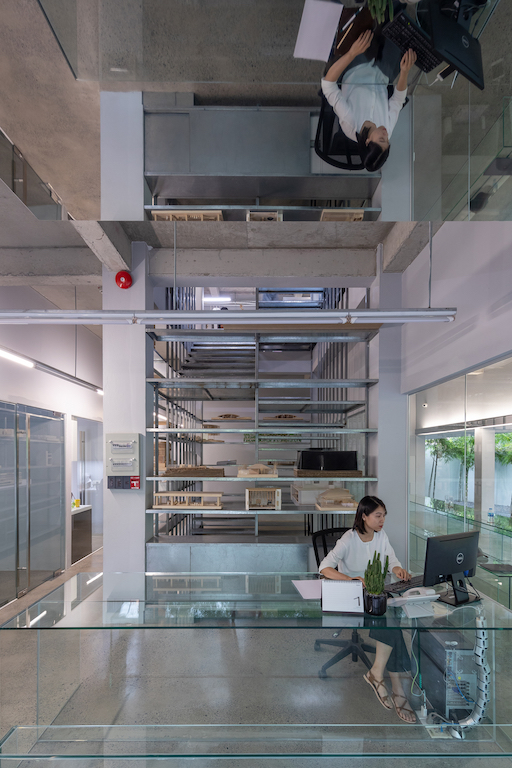 Architects in the studio enjoy privacy combined with a view to greenery. This is why the team expanded the working space with windows that open out to the nearby park. These windows are moderately designed with suitable height to control the glare of tropical sunlight. These openings surround the entire working space 360 degrees at 600mm in height from the working tables so that the light is controlled just enough to cover the sun glare to produce a comfortable clear view of the park.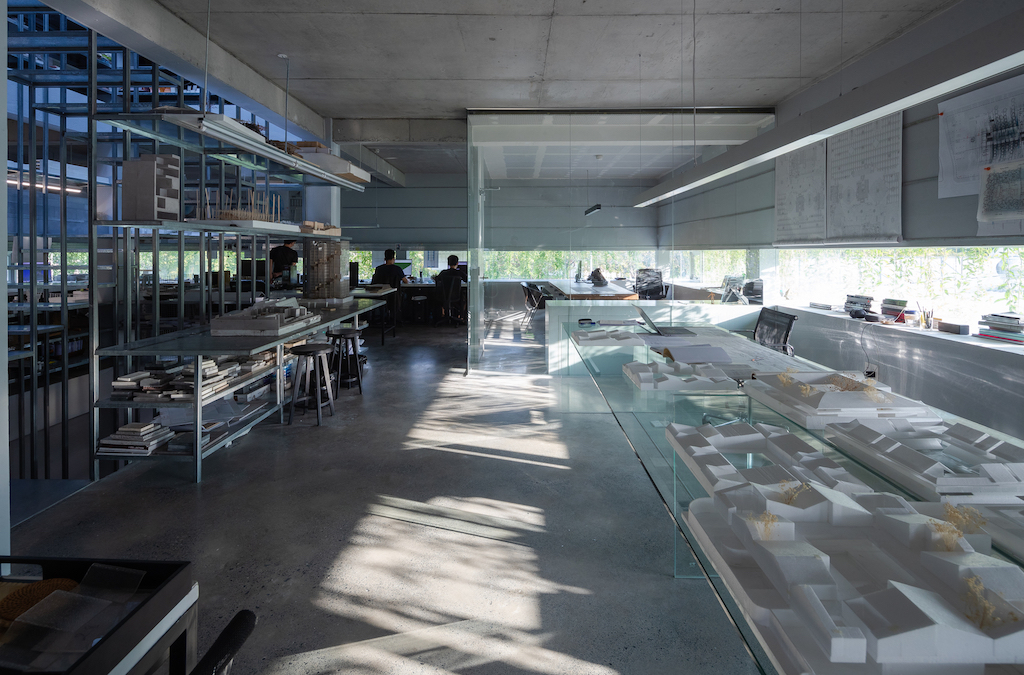 Combined with the opening is the cantilever window bay, which not only creates the sunshade function to reduce direct sunlight but also creates double working space for each architect. The upper part of the window bay arraying on the opening has been designed to function as the personal pinboards to attach drawings, sketches, pictures, articles, or whatever inspires the architects.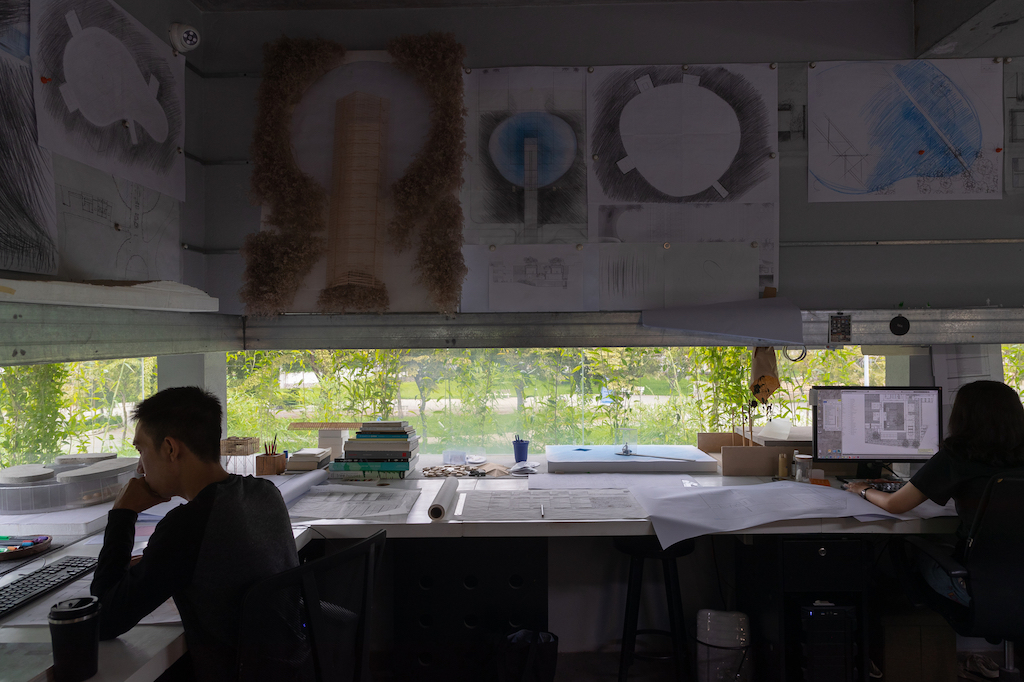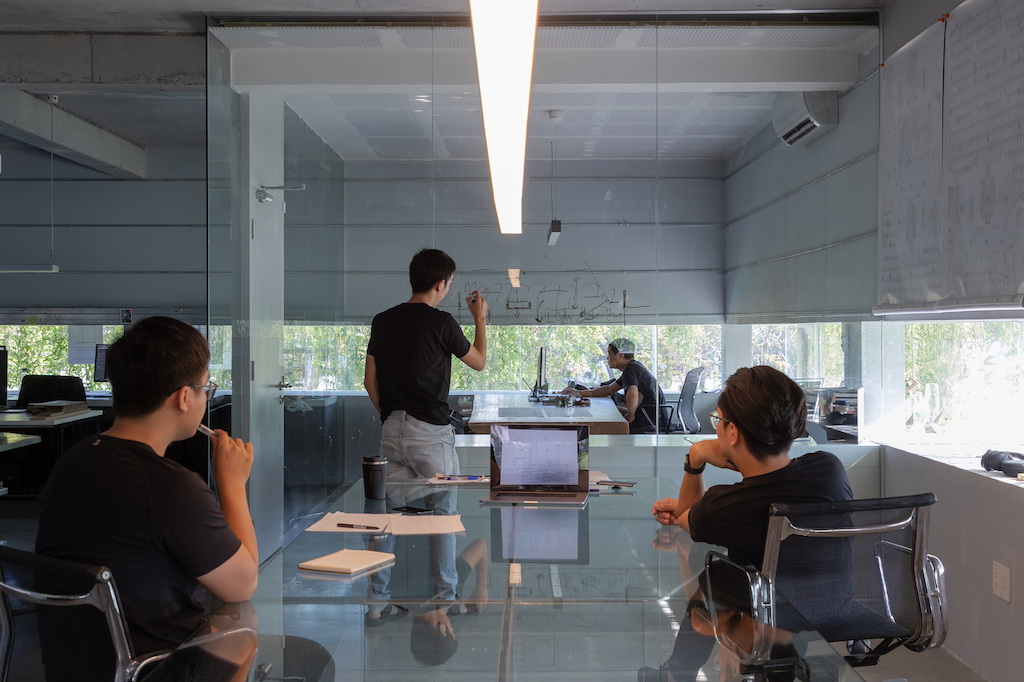 The space creates a two-way visual dialogue with the surroundings as well as internal activities. While the internal function from the first floor to second floor is focused on improving the operation capabilities inside the building, the open ground floor, on the contrary, creates exaggeration, purity, and inspiration. It is an interesting space where the architects can test the contemporary climatic application of typical Vietnamese architecture, which visually connects the "field of ideas" garden, which has been purified with glass and river stones. All the elelemts at this level seem to appear only they need to be used, and disappeared when there is no activity, making the landscape free of obstructions or unused elements.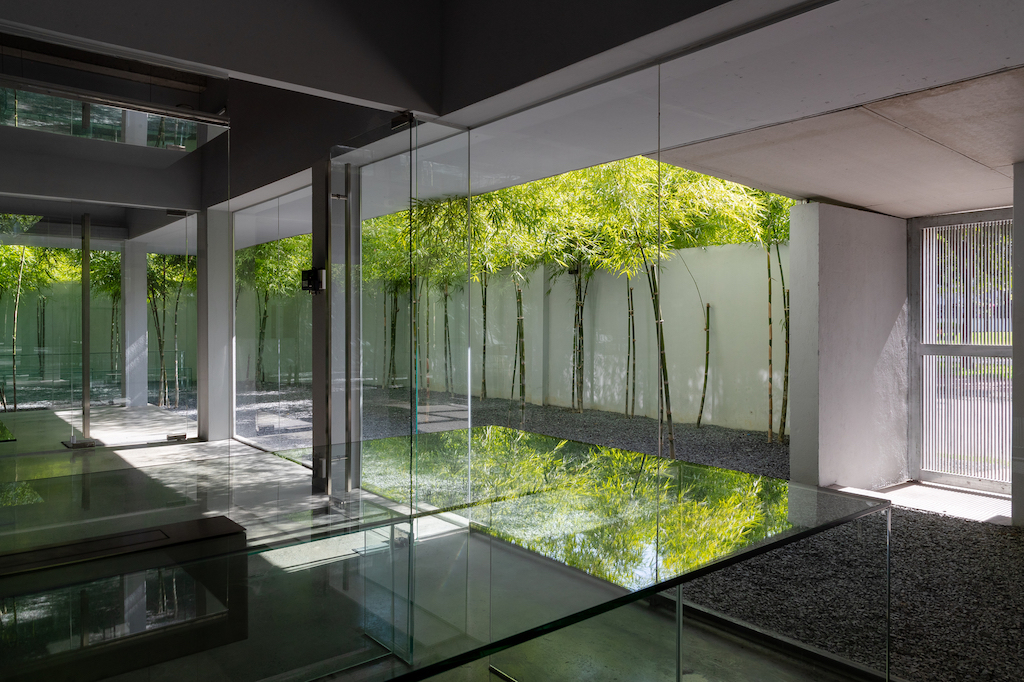 Taking cues from the monochromatic scheme of black and white that are two definitive constants – solid and clear. They represent the two extremes –front and back of an infinite grey band, and in-between there are variations and new characteristics evolve. This area is called the Transitional Space (the grey zone). The team conceives the uniqueness of its ideas and inspiration from this space where more cogitative challenges are formed. In the paradigm of architectural physics, the grey zone has both light and shade agents, symbolic of neutral emotions.
Project details:
Architects: MIA Design Studio
Area: 400m²
Year: 2020
Photographs: Trieu Chien
Principal architect: Nguyen Hoang Manh
Concept design: Nguyen The Huy, Pham Phu Thinh, Nguyen Tan Phat
Technical design: Bui Hoang Bao, Tran Trung Truc
City: Ho Chi Minh City
See the full image gallery here:
You might also like:
Vietnamese firm Kientruc O designs its office with completely natural cooling and ventilation
Rural Vietnamese kindergarten by Kientruc O features courtyard concept topped by sculptural corrugated roof
Trần Thị Ngụ Ngôn and Nguyễn Hải Long of Tropical Space share how Vietnam's young architects embrace traditional materials to create modern architectural language