Bengaluru-based practice Greyscale Design Studio was commissioned by a couple to design a residence that highlighted the rawness of materials, particularly bricks.
The diagonally placed brick structure forms the façade of the house. This not only creates a visually-appealing fascia but also helps bring the outdoors inside the home during the day and showcases the play of indoor light at night. The interiors are created using concrete, mild steel, wood, and terracotta. All these materials interact with each other very well and lend complement one another.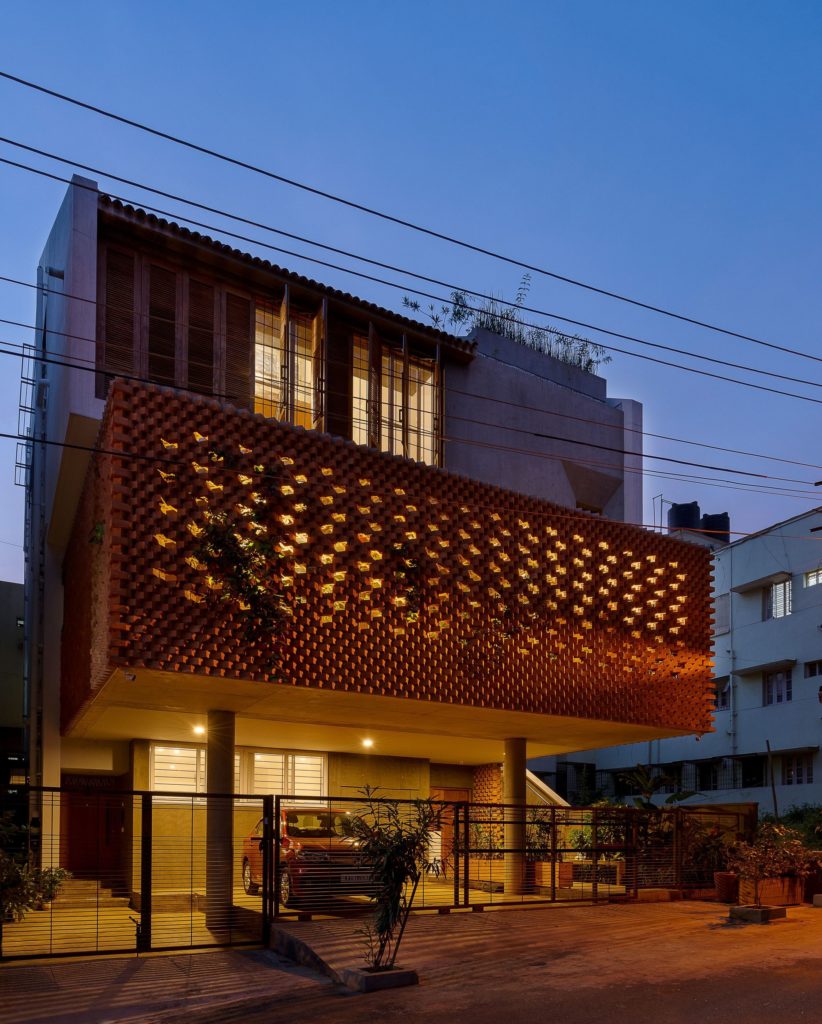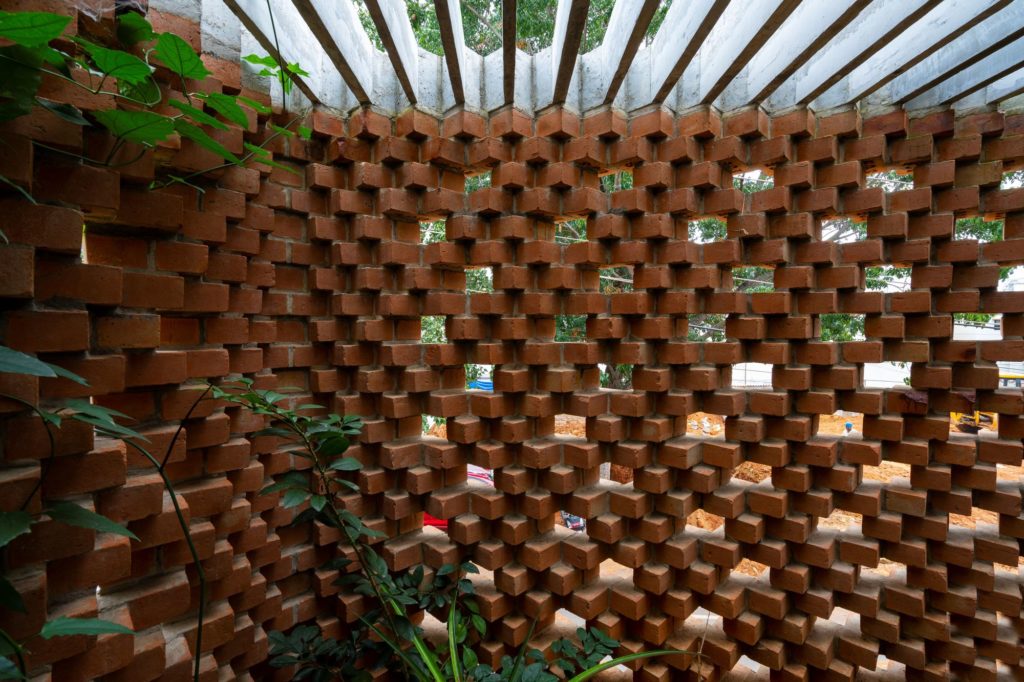 The focal point of the house is the open kitchen which overlooks the garden on one side and the internal green courtyard on the other. The pantry is built in a way that it extends to become the dining table as well, and the entire family spends a substantial part of their day there.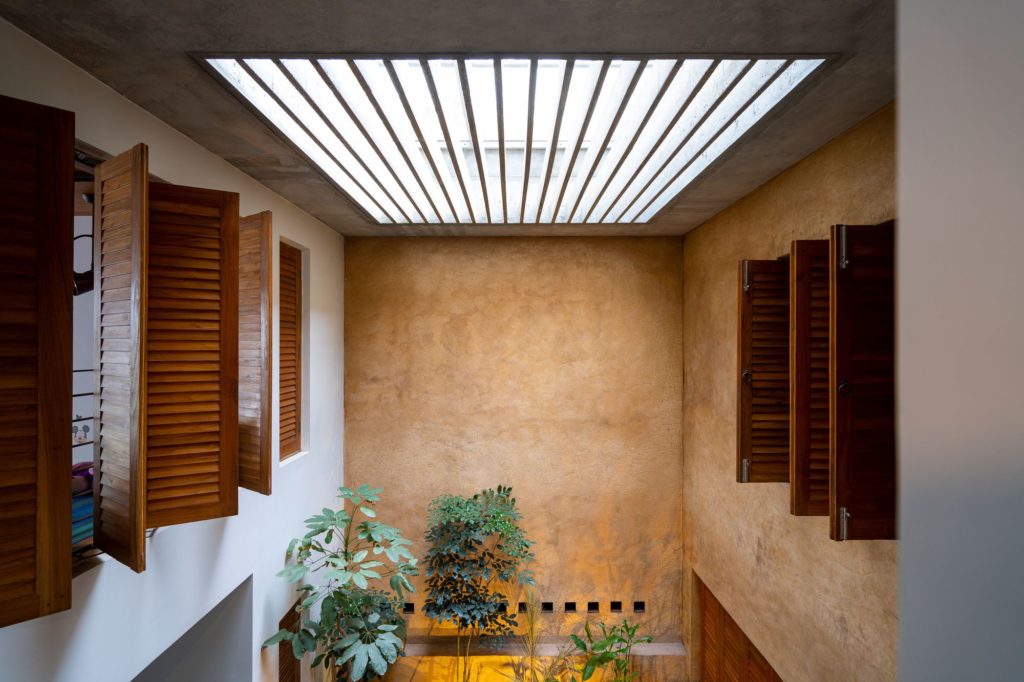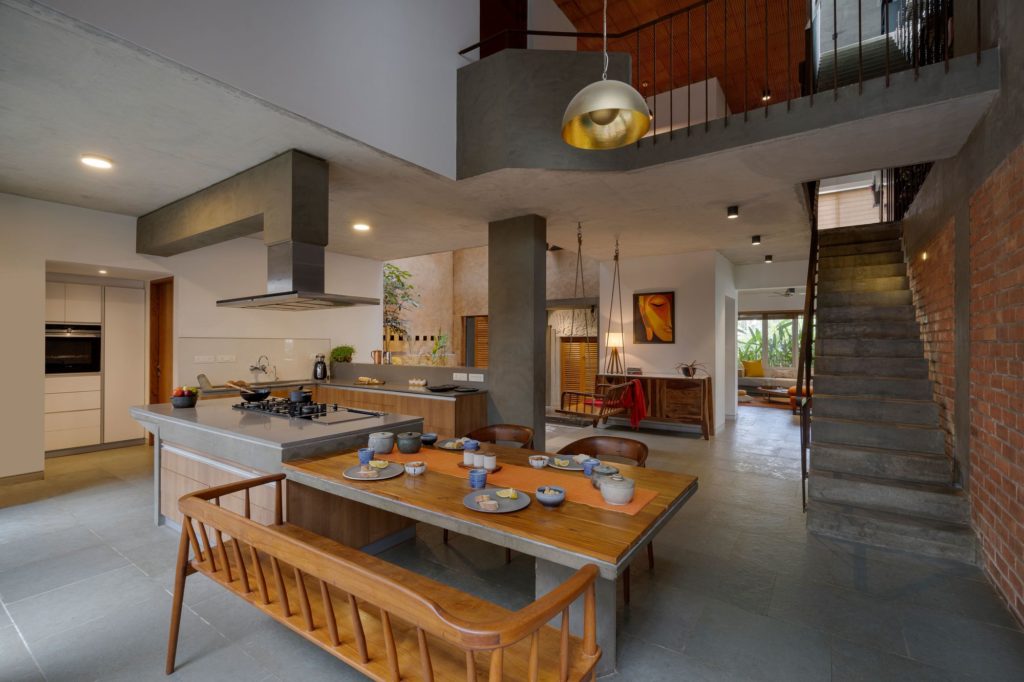 The three-storied house features interaction areas on the first level, second level houses the living area for parents and kids and the third level has been designed for the grandparents as well as terrace areas. The requirements of rain water harvesting, and composting have also been inculcated. The louvered windows opens into the central courtyard overlooking the well-grown greenery and sound of flowing water.
Project details:
Architects: Greyscale Design Studio
Area: 3,500m²
Year: 2020
Photographs: Anand Jaju
Architect-in-charge: Ninu Ahluwalia
Design team: Girish Mysore, Sanjay Kumar, Magesh Manohar
City: Bengaluru
See the full image gallery here:
You might also like:
Parallax architects designs Bengaluru weekend home using minimal linear support and site intervention
Residential project in Bengaluru by The Purple Ink Studio counters diminishing urban green spaces
Srijit Srinivas Architects designs hospice in southern India featuring louvered brick wall facade