Singapore's tropical milieu has inspired several architects to design projects that take much advantage of the lush greenery and flora. Despite being located in a vibrant metropolis, these houses are often the antithesis of urban living. Yet, remarkably and effortlessly, they also juxtapose modern city living with a private sanctuary-like environment. Such houses, however, are extremely rare because not tropical design is not a template that can be recreated on any site.
An example of such a project is the Chancery Lane private residence by Ernesto Bedmar Architects. Located in the exclusive neighbourhood of Singapore, not far from the shopping and commercial belt of Orchard Road, the project was designed to be as inconspicuous as possible. Blending into its surroundings, it's stripped of even the tiniest hint of ostentation, letting the smart design take centrestage, instead.
The property, its design process, and architectural brilliance are emotively captured in a new book by Shenzhen-based firm, Oscar Riera Ojeda Publishers with stunning architectural photography by photographers Claudio Manzoni and Albert Lim.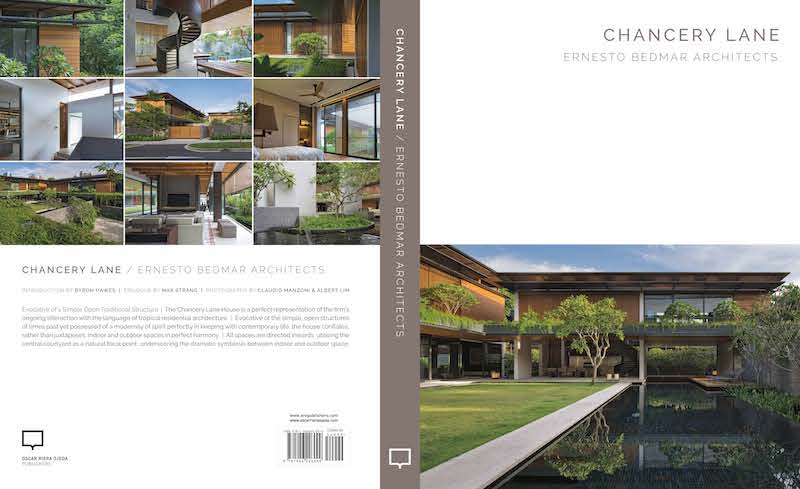 The property's tropical modernist style not only establishes a constant dialogue between the outdoor and indoor spaces, but its clean lines, expansive form and the use of natural materials in a coherent manner impart the house a timeless quality. In his foreword, the founder of the New York-based underground magazine The Apres Garde, Byron Hawes, writes in the foreword: "Tropical Modernism is an expression of fidelity to a place, a culture, aesthetic and ethos. It is a statement of understanding and appreciation. Of living within an environment rather than reconfiguring an environment to suit its needs."
Bedmar's approach, to a large extent, is informed by his own personal memories that hark back to his collective memories of growing up in the Argentinian countryside of Cordoba, and how tactile materials such as stone, adobe, and straw have become important elements of his current architectural language. His architectural expressions are, however, anything but a byproduct of his nostalgia. In fact, they are an amalgamation of all the aspects that good architecture stands for; texture, light, shadow, and form. Even as he references traditional tropical architectural nuances from Bali and other parts of Southeast Asia, Bedmar stays true to his personal interpretation of tropical modernism. Having worked in South Africa and Hong Kong previously, Bedmar eventually moved to Singapore where he has resided since 1984 and contributed academically to several educational institutions of higher learning in design and architecture disciplines.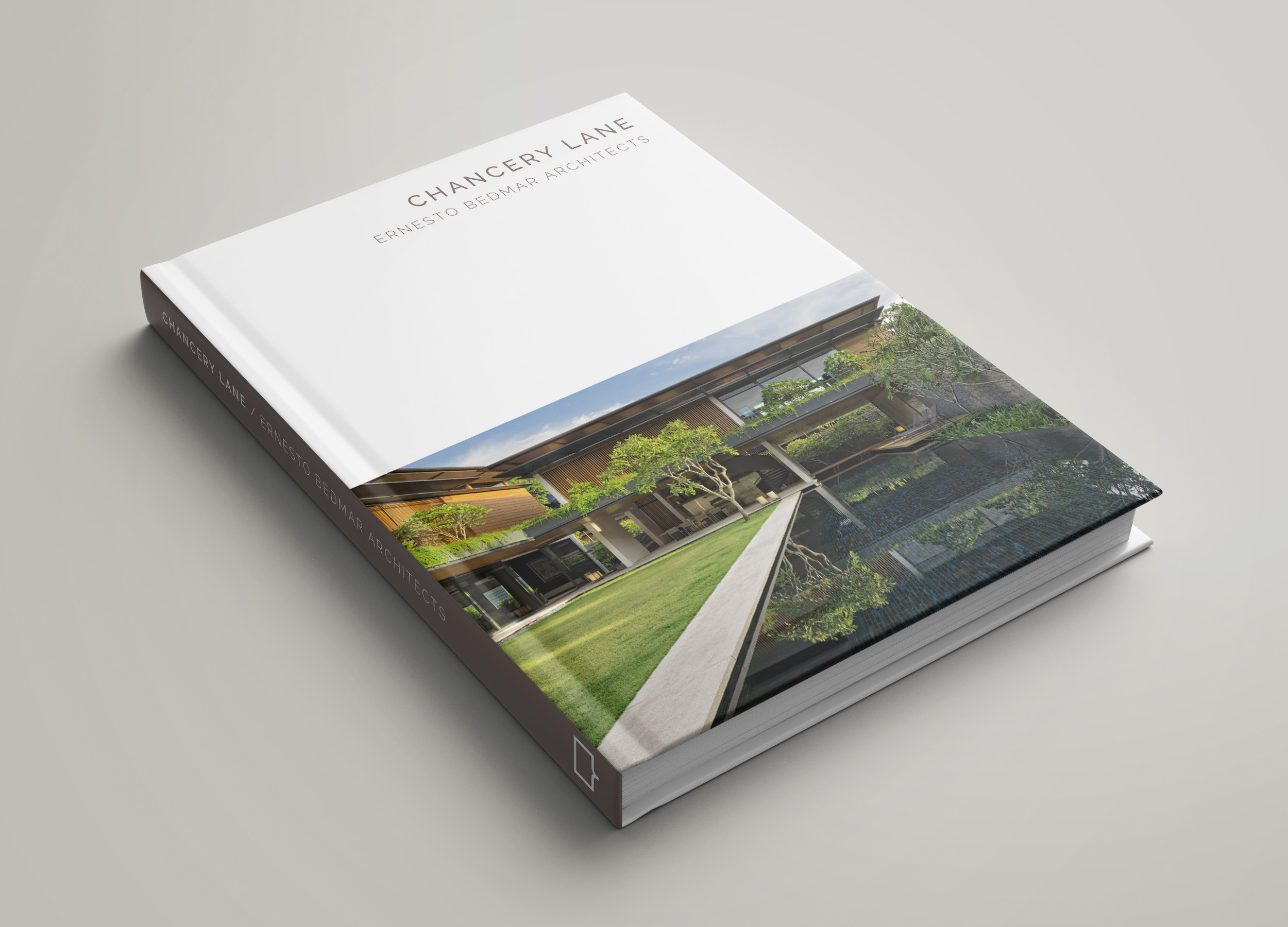 The 200-page coffeetable book is a design aficionado's delight that takes readers on a biographical journey of the 1,247.9m2 house sitting on a site spanning 1,862.7m2, so profoundly ensconced in its setting, yet moving in its imagery. The still images highlight the property's placidity in the opening pages that gently segue into the construction process, chronicling the painstaking details that go into the realisation of a concept. Interspersed with schematic drawings and diagrams that present the minutest details of the design, the book provides readers a glimpse into Bedmar's thought process. The epilogue by architect Max Strang produces vivid imagery in the minds through its simple yet effective prose, edited by editor Kit Maude. The layout and art direction by Lucia B. Bauza and Oscar Riera Ojeda respectively is complete storytelling in itself. Through a combination of text, diagrams, and images, the minimalist and clean layout mimics the subject of the book – Chancery Lane.
The coloured images – in thick paper stock – of the interiors and other aspects such as design details, materials, and the landscaping are brilliantly shot in varied formats of full-page, double-page spread as well as close-up shots of elements such as the sculptural staircase. All the project details such as the design team and suppliers are also provided with the aim of not just crediting but highlighting the collaborative process that has created a true tropical masterpiece.
The book is available through Oscar Riera Ojeda Publishers
See the full image gallery here: