As home to one of the largest refugee populations, Bangladesh has been hosting Rohingya refugees from neighbouring Myanmar for the past few years. In addition to displacement, these refugees grapple with basic challenges such as shelter, health, nutrition, and emotional wellbeing. One of the largest and most dense camps for these refugees in Bangladesh, just outside of the capital Dhaka, has become a temporary home for almost a million refugees. It includes thousands of youths who are facing major physical and mental developmental crises.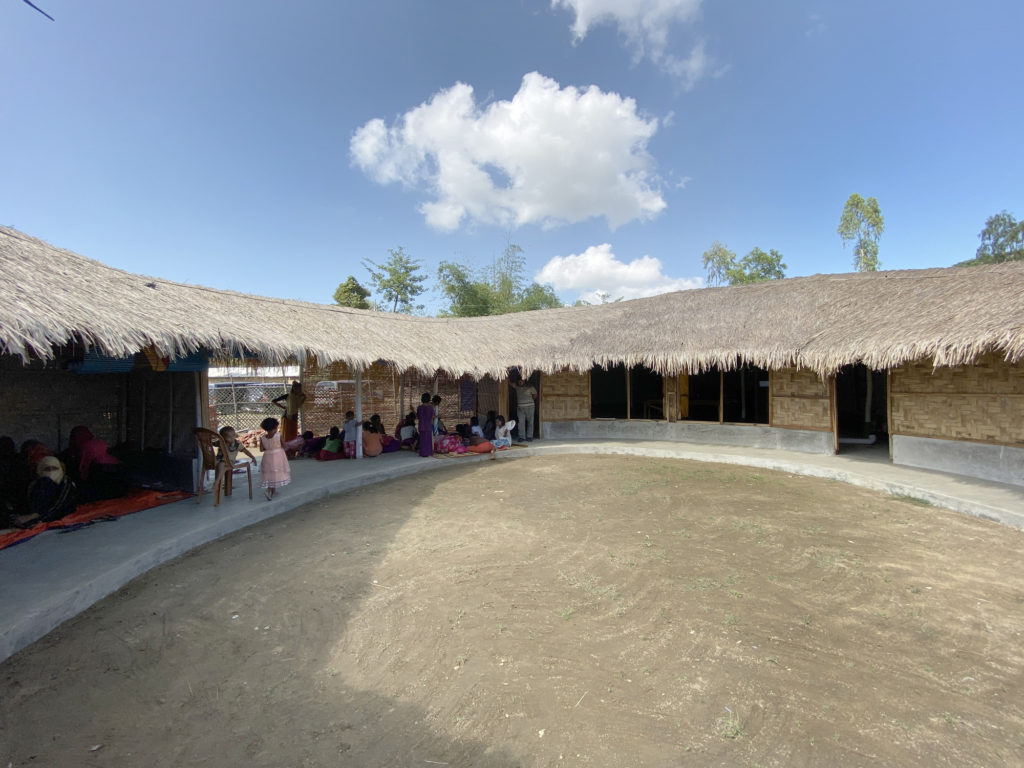 UN agencies, Bangladesh government, UNICEF and other local non-profit organisations such as BRAC are supporting them in providing them with a better quality of life. The centre offers adolescent girls and women from the surrounding camp area a safe and hygienic place to have bath every day, a place to bring up their grievances related to abuse and violence, and a place where they can learn to create and share.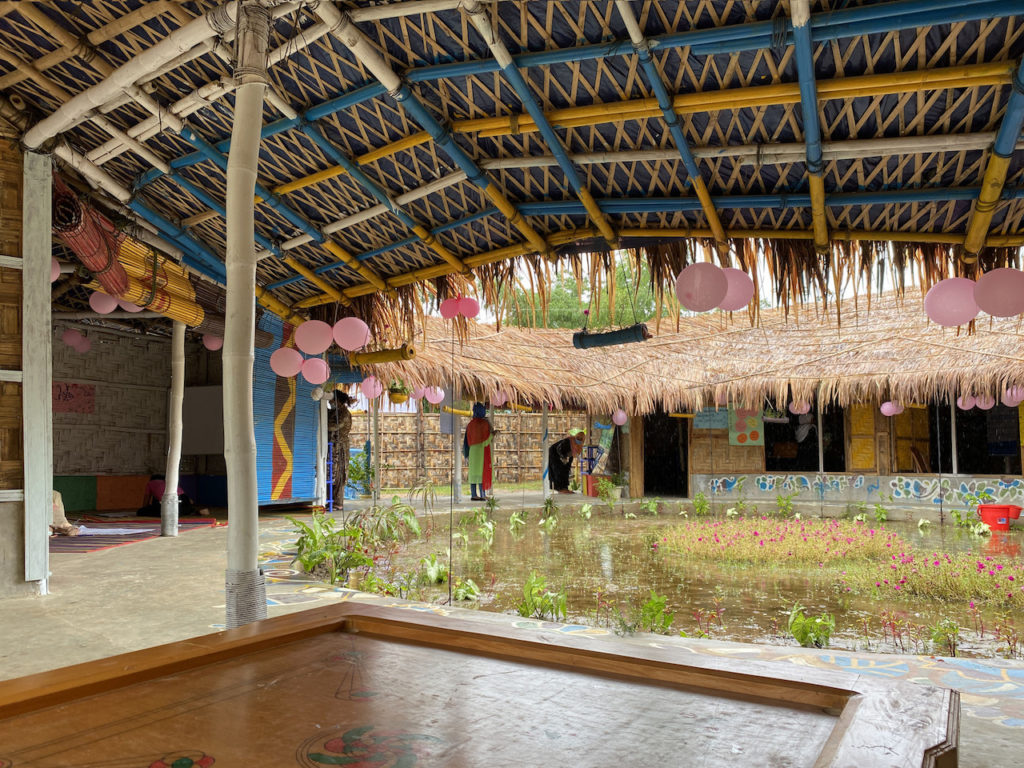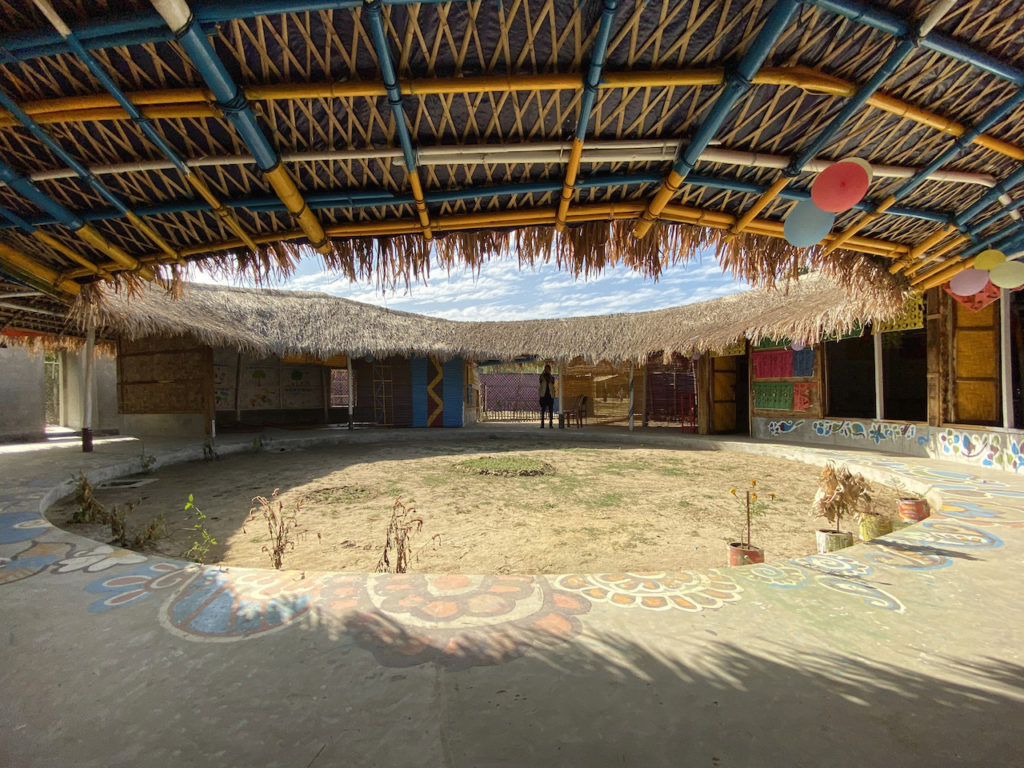 The male participants from the camp were eager to get their female family members involved with the centre's activities even though there have been reports about restrictions and reluctance to do so in other centres. The community space becomes more vibrant and personalised by the colourful patterns painted by the community. "Quarrels among women and neighbours are a common scene in the camps. I believe if women get the opportunity to gather in a centre like this, they will learn to keep peace wherever they go or live,'' says Kala Hossain, one of the masons as he worked on the project during the construction phase.
Materials used in Safe Space for Women and Girls are very basic and available nearby. Untreated bamboo (as the space was built on an emergency basis and will decay in few years requiring it to be replaced with treated bamboo) as structure, straw/hay with tarpaulin as roofing material (requires a change annually and can be replaced with alternative durable materials for longer use). The site falls within a cyclone-prone area and so the design team, led by well-known Bangladeshi architect Rizvi Hassan, had to avoid materials that can be hazardous during cyclones.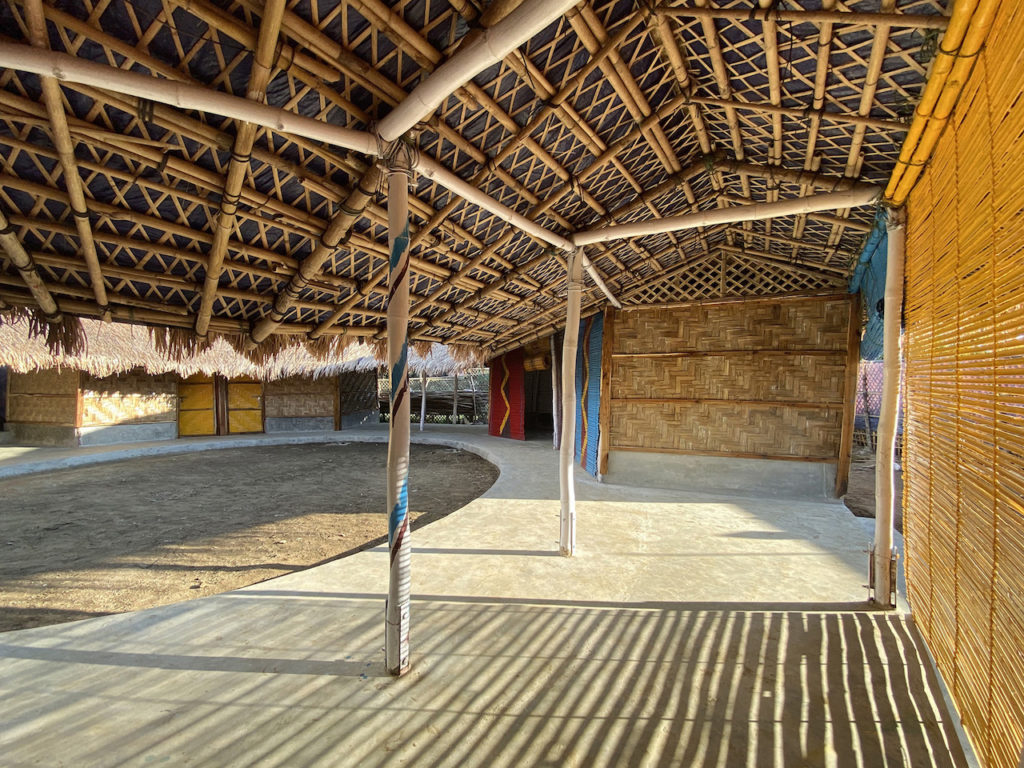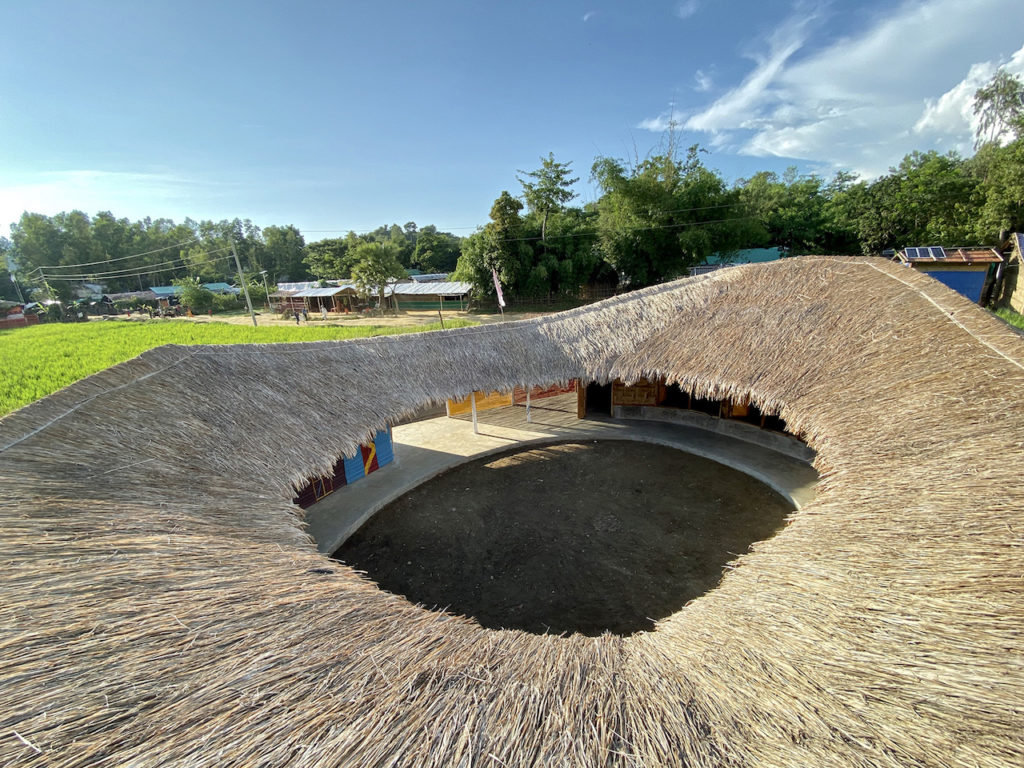 It is also very near to Asian elephant habitat and one can often see elephants getting down from the hills in the background. The material and exterior scheme avoids disturbance for elephants. Power of form is universal and timeless. A very basic introvert court ensures privacy and freedom for women of a comparatively conservative community. The interior court connects the surrounding rooms into one space. The activity space and rooms are comparatively smaller than other centres but openings towards the courtyard give the impression of a larger space.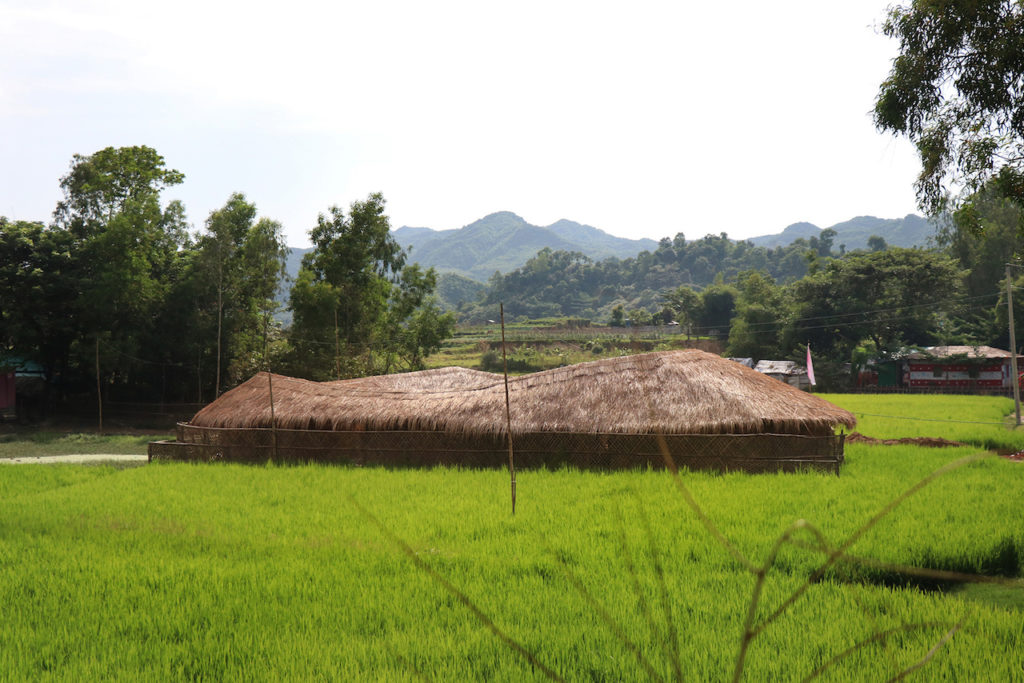 The exterior of the structure is ragged and tries to blend within the context. The texture, colour and setting are inspired by the often seen 'paner boroj' (Betel leaf shades) within rice fields. On the other hand, the interior features vibrant colours to make a cheerful essence. There are many stories of how the women of this refugee community went through brutality and sacrifices to save their families. It has been a fulfilling experience for the design team to see the community's men working together to make safe spaces for the women.
Project details:
Area: 204m²
Year of completion: 2019
Architect-in-charge: Rizvi Hassan
Organisations: Supported by BRAC and Unicef
Technical team head: BRAC Hcmp, Shah Alam
Engineering: Biplob Hossain, Hasan Tarek
Design and construction team:Shahidul Islam Khan, Tahrima Akter, Sheikh Jahidur Rahman, Saad Ben Mostafa, Abdullah Al Mamun, Abdur Rahman, Kala Hossain, Anwar and others
City: Teknaf Upazila
Country: Bangladesh
See the full gallery here:
Photos: Rizvi Hassan
You might also like:
Anandaloy community project by Studio Anna Heringer announced winner of OBEL Award 2020
Architect Rizvi Hassan designs Bangladesh community centre for Myanmar's refugees to foster integration with locals
Interview: Rizvi Hassan discusses Bangladesh's social architecture that gives hope to refugees