Titled Wetland, the UAE Pavilion presents an experimental solution to the critical environmental impact of the construction industry. Curated by Wael Al Awar and Kenichi Teramoto, co-founders of Dubai-based practice Waiwai design, the concept presents a large-scale prototype structure created from an innovative, environmentally friendly cement made of recycled industrial waste brine, accompanied by photography works of Farah Al Qasimi. Exploring "sea salt as a traditional, locally-sourced building material, and its potential uses for developing sustainable habitation in desert environments like the UAE", the prototype is 2.7m tall and 7m x 5m wide on its exterior, creating a walkable interior space.
Top photo: Frederico Tora for Plane Site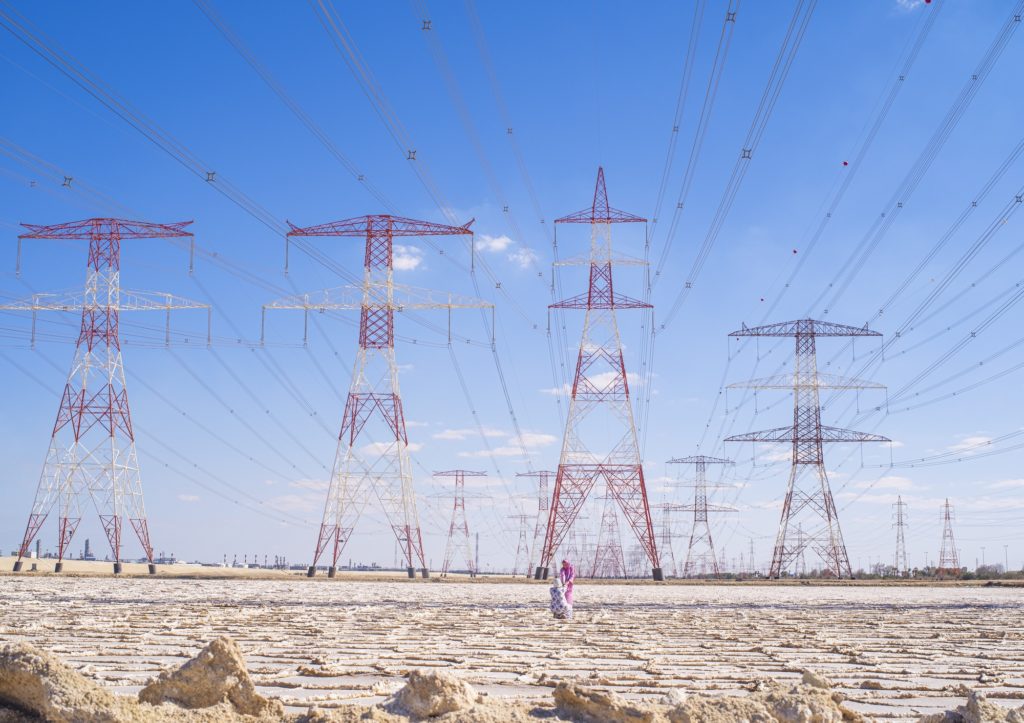 Formed from up to 3,000 modules, the exhibit is made of an MgO-based cement designed by the curators, in collaboration with NYU Abu Dhabi's Amber Lab, the American University of Sharjah's Department of Biology, Chemistry and Environmental Sciences, and the University of Tokyo's Obuchi Lab and Sato Lab.The crystallization of salt in the sabkhas offers a blueprint for an alternative to Portland cement, the production of which accounts for 8% of global carbon dioxide emissions. Together with a group of scientists in Tokyo, Abu Dhabi, and Sharjah, we have been working on reproducing the crystallization process of the Sabkha ecosystem. The results of our ongoing quest for a renewable building material is presented at the pavilion.
You might also like:
EcologicStudio presents a carbon-absorbing material that is better than trees at Venice Biennale exhibition
Spanish Pavilion at Venice Biennale explores the theme of Uncertainty to question rigid architectural and social practices
"Critics fail to see the evolution of architecture while defining it as art," says Italian Pavilion curator, Dr Alessandro Melis