Thai architecture firm Onion, led by Arisara Chaktranon and Siriyot Chaiamnuay, has created a community reading space in Bangkok called Samyan Co-op that offers different types of seating arrangements and environment to suit different types of users.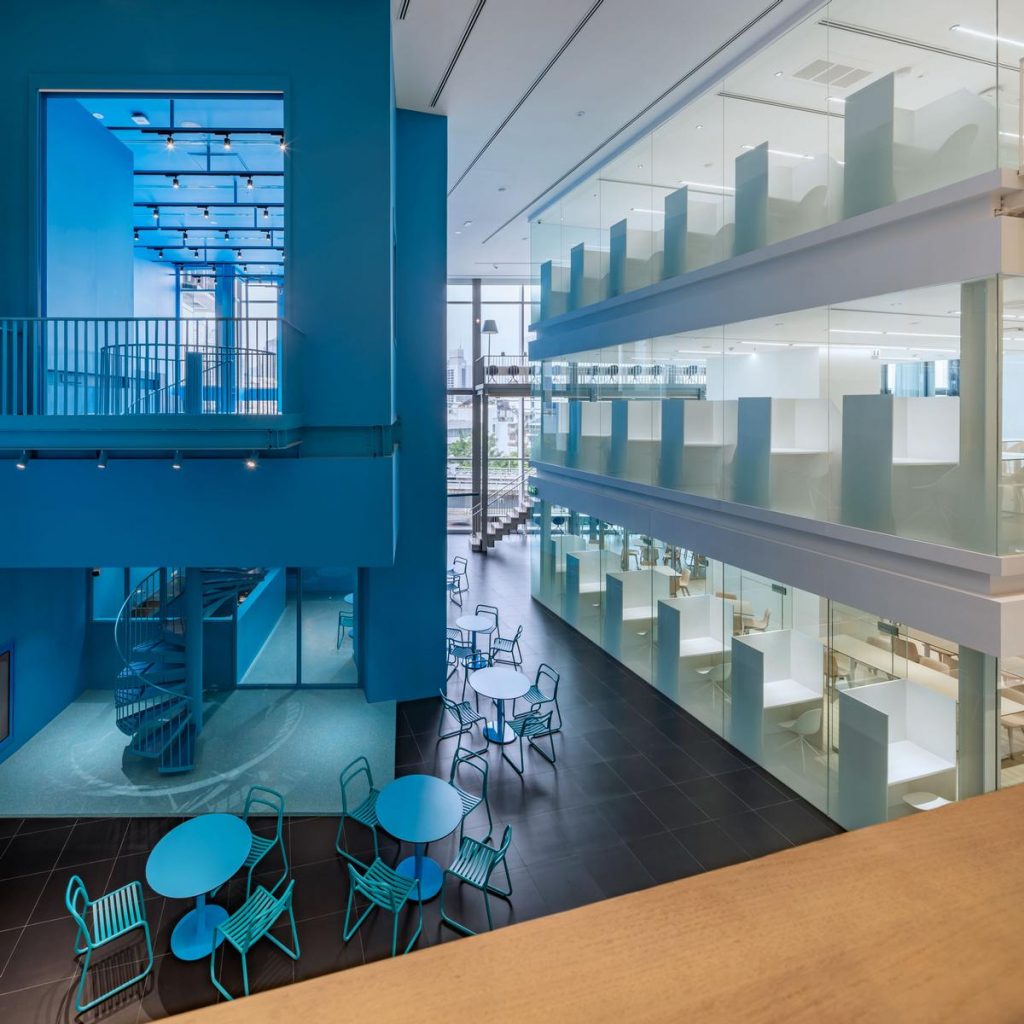 The project was commissioned by Golden Land Property Development, who were building a new commercial mall and wanted to give something back to the community. Their brief for Onion was to create a 500-capacity reading and working space that would be free for the general public to use and open 24 hours a day.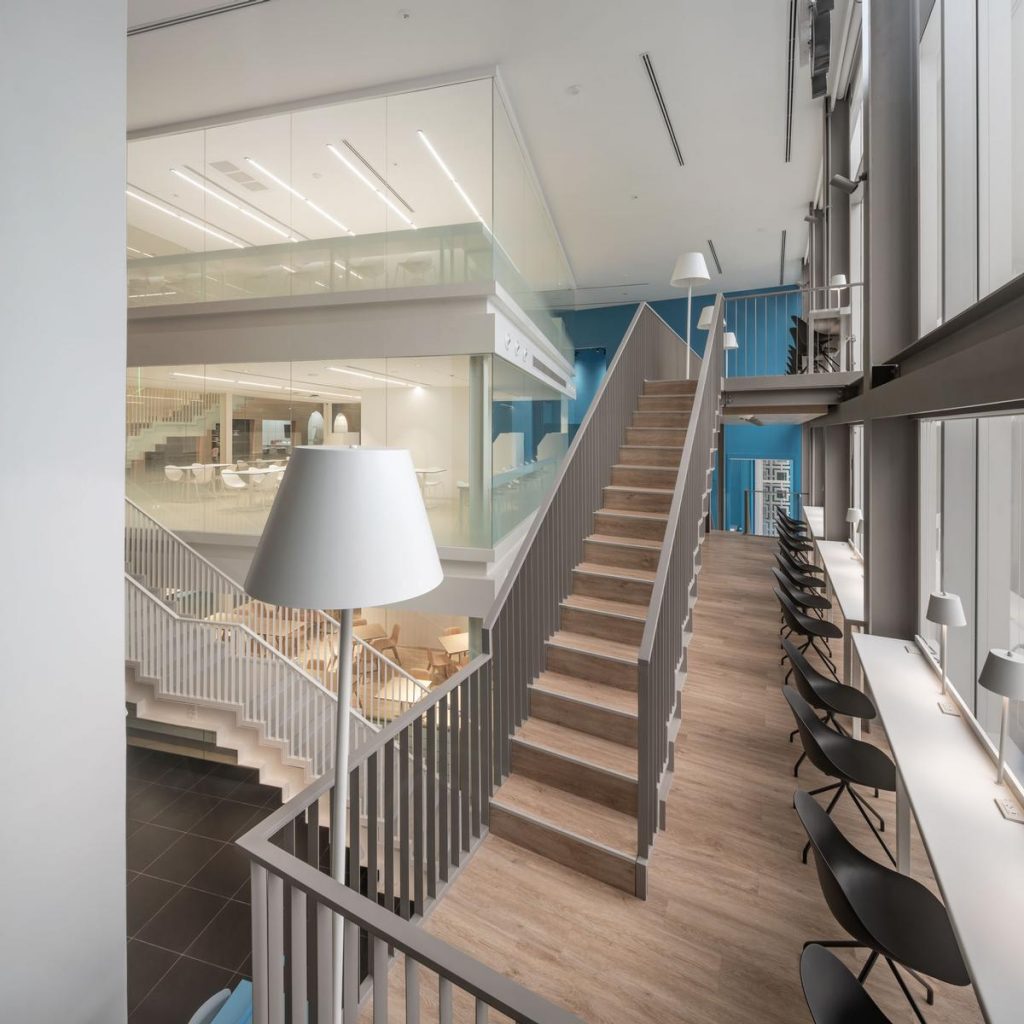 Onion researched similar facilities, such as libraries, co-working spaces, learning centres, public areas under the university buildings and cafes.They also carried out consultation with potential users to assess what features might be included and the design of the space.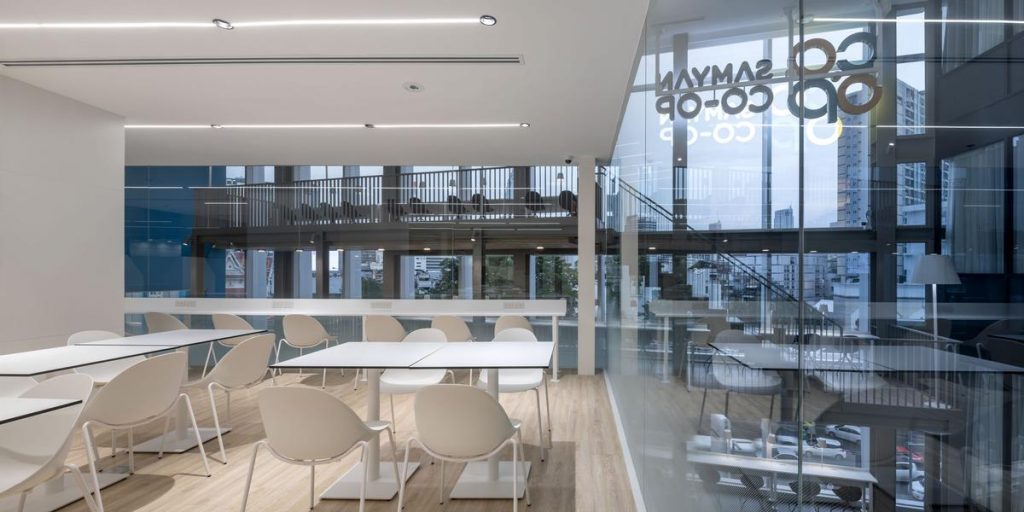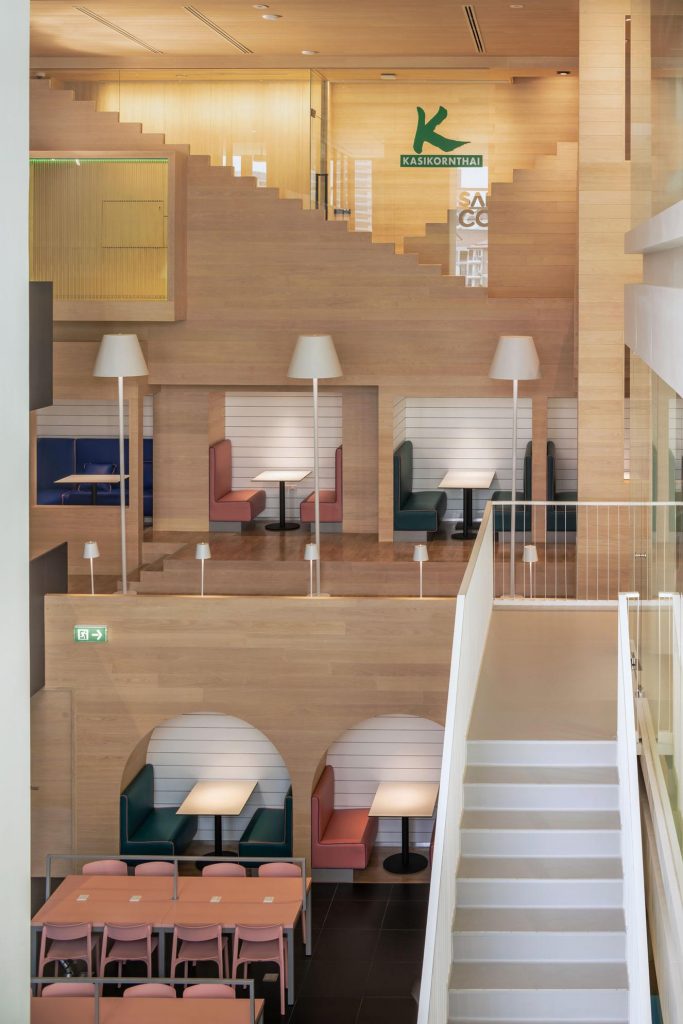 They found that individuals want to be able to change their environment when they work, that different zones would facilitate this and that safety was a priority. As a result, Samyan Co-op features a range of different seating types and areas. The furniture includes tables and chairs in public spaces, terraced seating with cushions, desks with task lamps for studying, quiet rooms for solitary reading, enclosed booths and a café.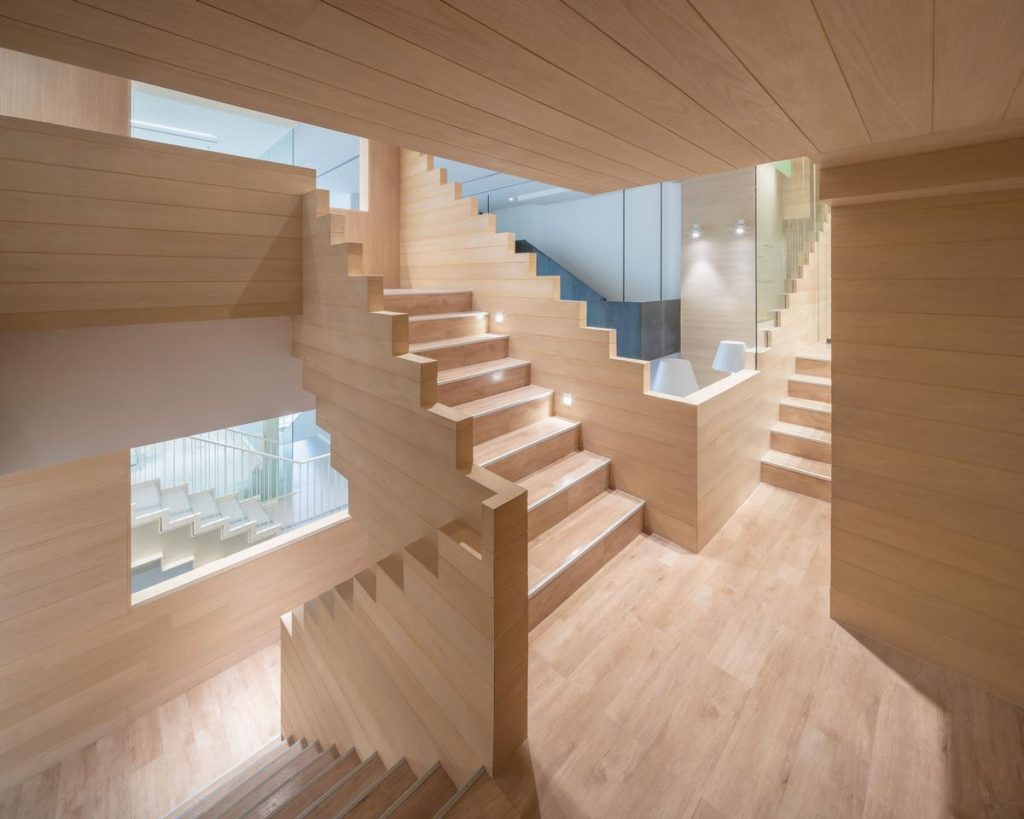 Large glazed expanses allow plenty of natural light into the building, ensuring it is bright enough for reading. Different colours have been used to highlight and demarcate different zones and lighter shades of timber have been used extensively throughout the project.