Chicago-headquartered global architecture firm Skidmore, Owings & Merrill (SOM), and Spanish practice Eftalia Proios, have designed the masterplan of the new urban center Bandar Malaysia, a project that was recently revived, albeit with changes to the initial plan. It aims to promote the sustainability of Kuala Lumpur by becoming one of the densest developments in the world. It is expected to be completed by 2025.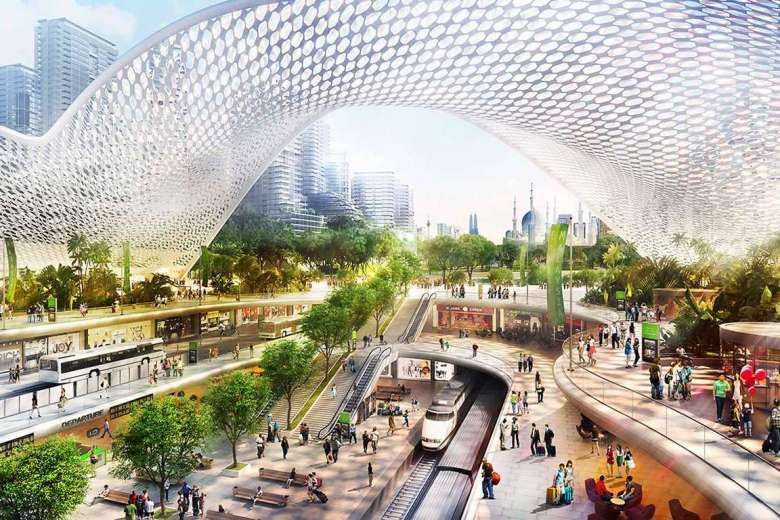 Bandar Malaysia is a mixed-use, transit-oriented development (TOD) in Kuala Lumpur, which will house 220,000 people. The project is located at the terminus of a new high-speed rail line that, when completed, will connect Kuala Lumpur to Singapore in just 90 minutes. However, the high-speed rail project has been put on hold with no clear timeline as to when this might be put back on track.
SOM's masterplan will transform a 486-acre former military base into a hub for tourism, trade, culture, and innovation. The development will become a walkable community, assisted by a range of transportation systems, and where all the modes will connect — bringing together next-generation infrastructure and passenger facilities, including high-speed rail, commuter rail, subway lines, monorail, and surface transportation, in a single, integrated, high-density development.
SOM's other notable Asian projects in the works include the Pertamina Energy Tower in Jakarta, Indonesia, the Busan Lotte Town Tower in South Korea, and One Bangkok in Thailand.