MAD Architects has installed a number of organically-shaped bubbles into the urban landscape of Beijing's Qianmen district to provide new space, new functions and incentives for young people s to return to the area.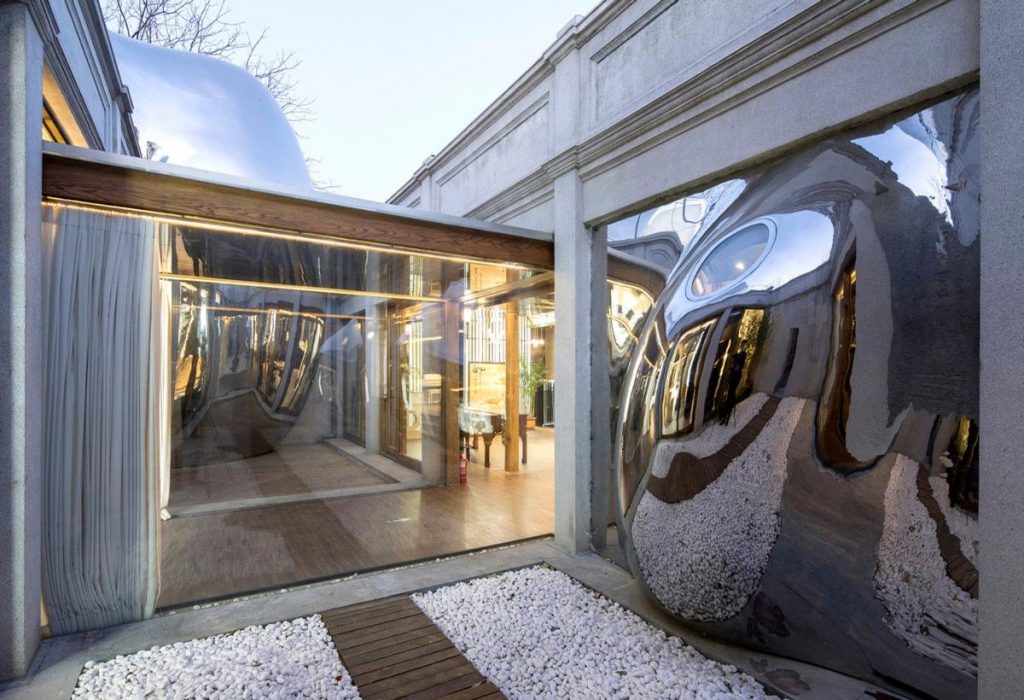 The Hutong Bubble 218 project sees organically-shaped interstitial interventions inserted into the restrictive context of a former hospital on a hutong – a narrow street or alley.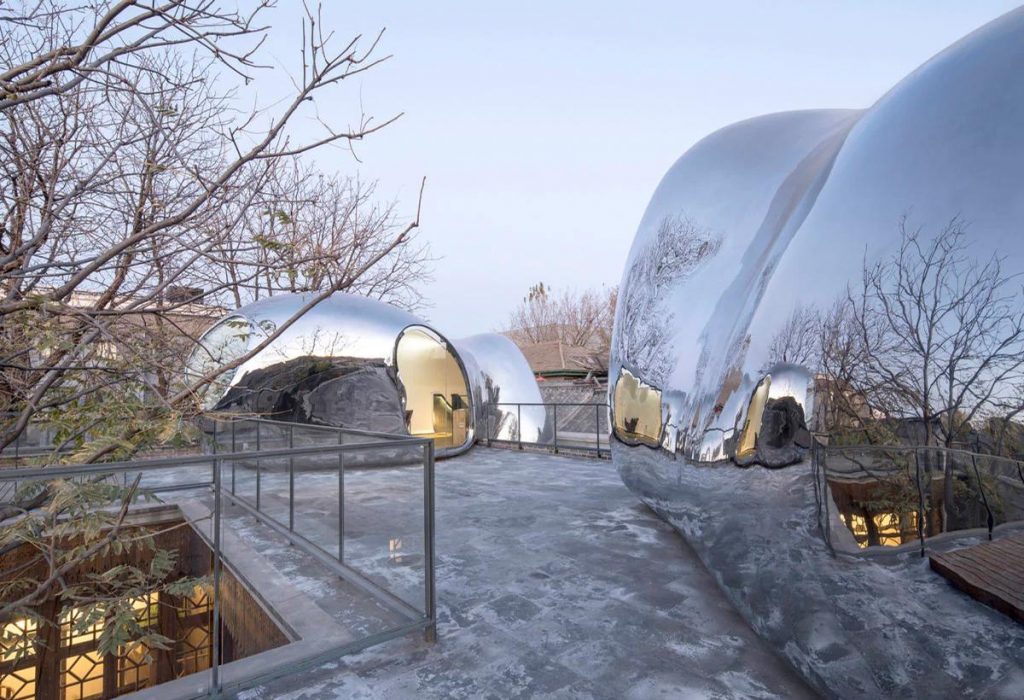 The hospital now also serves as accommodation for around 20 families. The stainless steel bubbles are designed to fit into specific spaces, with one emerging through a roof connecting two levels, another positioned on a roof with access only from outside and a third appearing to burst through a courtyard wall.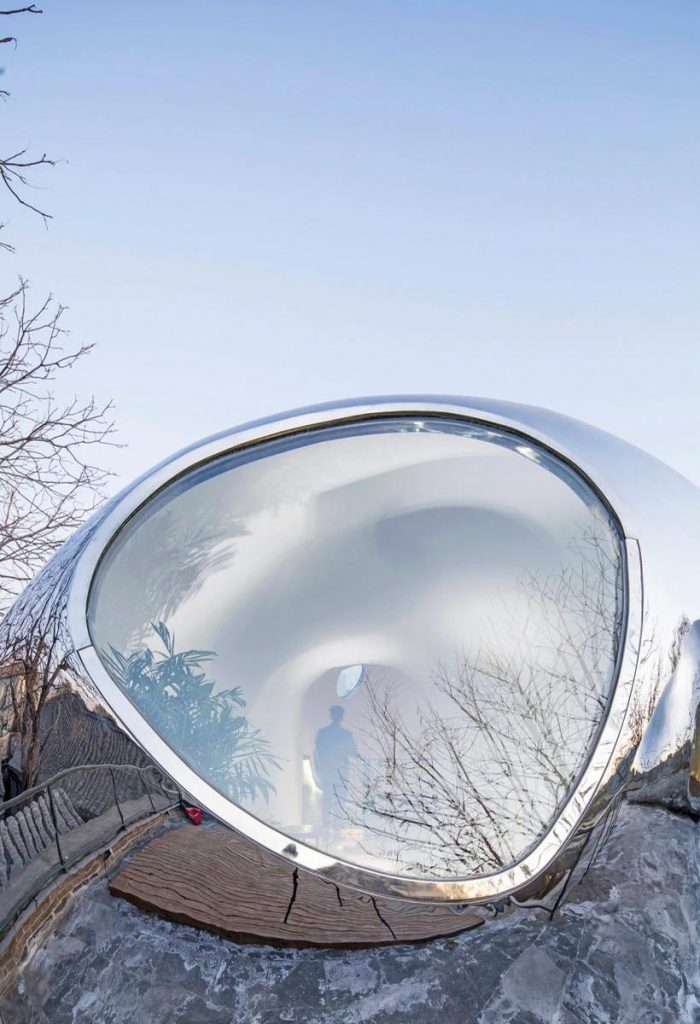 They can be used as meeting rooms, co-working offices and a gallery for the local community, providing facilities that weren't previously there without taking up existing space.
These use cases are also intended to attract young people back to the area to help revitalise it, by offering features that were unavailable before. The authorities hope that a more mixed-use locality will induce a synchronistic community in terms of social and economic growth.
Hutong Bubble 218 is a continuation of MAD's 2009 project Hutong Bubble 32, in which it extended a house in the Dongcheng district of Beijing with one of its bubble-like structures. The project began in 2015 and was recently completed.