Indian practice, founded by award-winning architect Rachna Agarwal, It's All About Design (IAAD), has designed a vacation villa in the holiday state of Goa. Created as a vacation abode for three friends in north Goa, this getaway home conjures a stark contrast from their lifestyle in the bustling city of New Delhi. An equilibrium of all the clients' sensibilities, this 465m2 (5,000 sq ft) residence shuns superfluous ornamentation for a rooted identity that focuses on the comforts and pleasures associated with unwinding in one's own private sanctuary.
The design narrative of the property is driven by the site's pristine natural identity to create a home where the ocean, sky and the plantations anchor the way of living.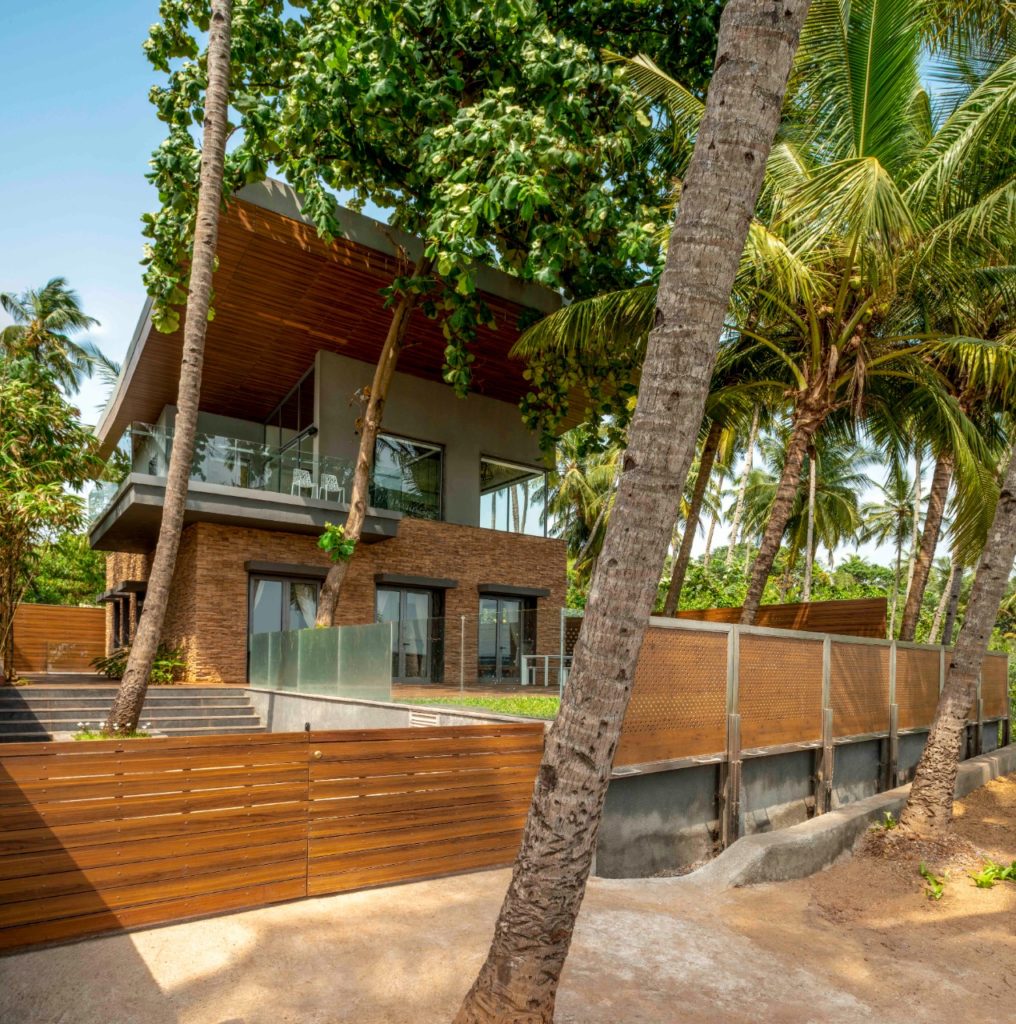 Channeling a minimalistic identity and adding to the organic landscape's fabric with its crisp geometric silhouette and horizontality, the house is crowned with a sloping roof that tilts on its axis. Flanked by coconut and almond trees, the site's level was lifted by a height of 6 feet and levelled with the arterial road to offer seamless views of the waterfront. The facade is clad in a mix of concrete and textured tiles that mimic natural stone, while being interspersed with hints of wood to add warmth; this material palette effectively discourages the build-up of moss on the walls of the structure, thereby enabling minimal maintenance.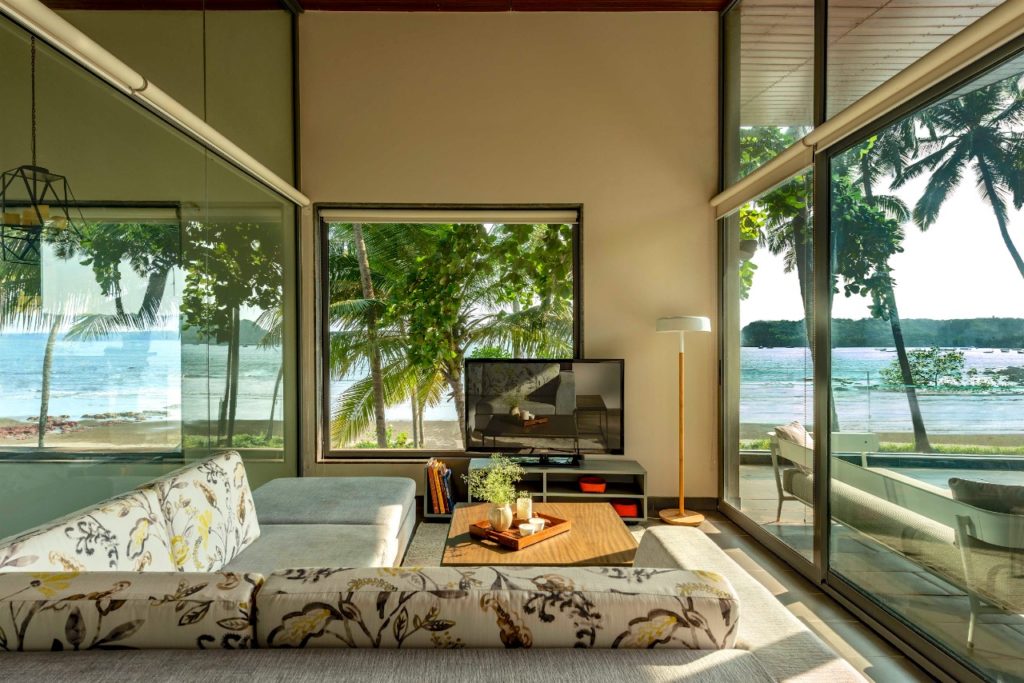 The relationship between the indoors and outdoors in this house pays homage to the nature-based legacy that Goa celebrates. The two-storey structure houses three bedrooms, two living areas, and a family kitchen within its expanse. The staircase connecting the two levels of the home is the architectural spine that facilitates air circulation. The first floor has been conceptualised as a monolithic base, keeping the privacy intact via optimum glazing.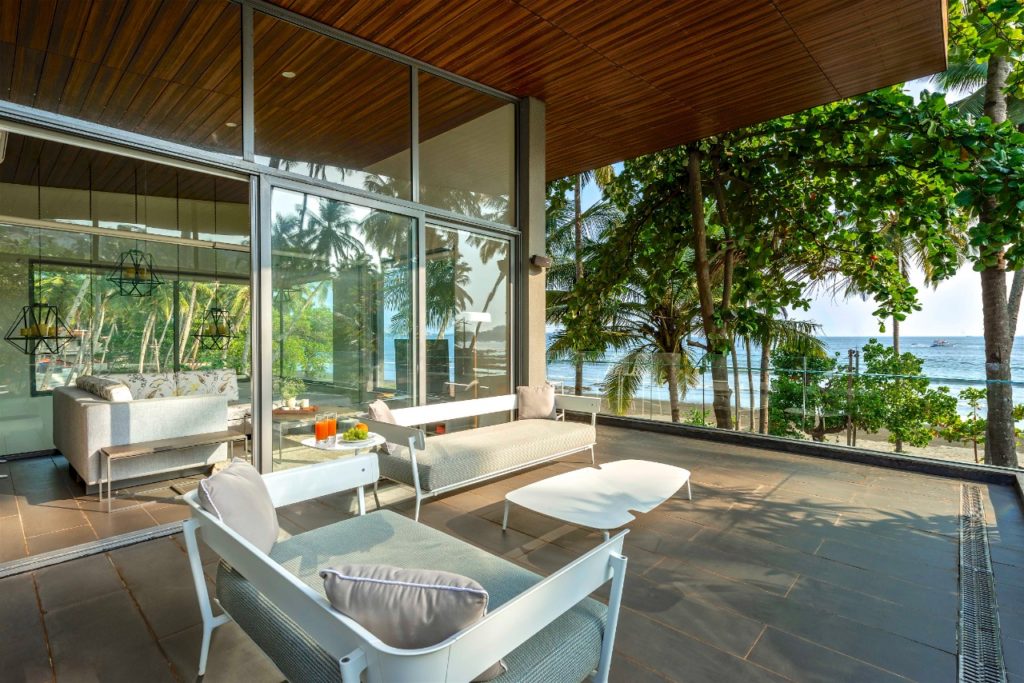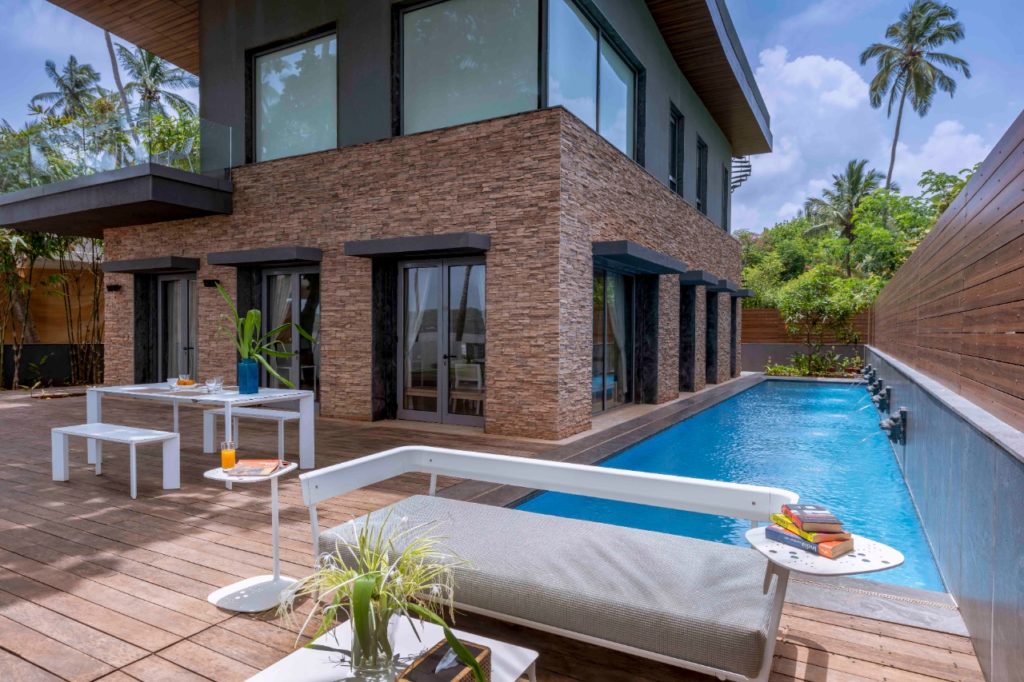 The outdoor deck on the first level is an alfresco space; it blurs the boundaries between the inside and outside, by spilling into the sandy coastline and offering unobstructed views of the ocean through a perforated jaali (latticed) boundary wall.  A rectilinear pool hugs the property's edge with its rustic gargoyle fountain spouts. The second floor witnesses the introduction of larger glazed sections and apertures, which offer evolving views as the altitude changes and the day morphs from dawn to dusk. 
See the full image gallery here: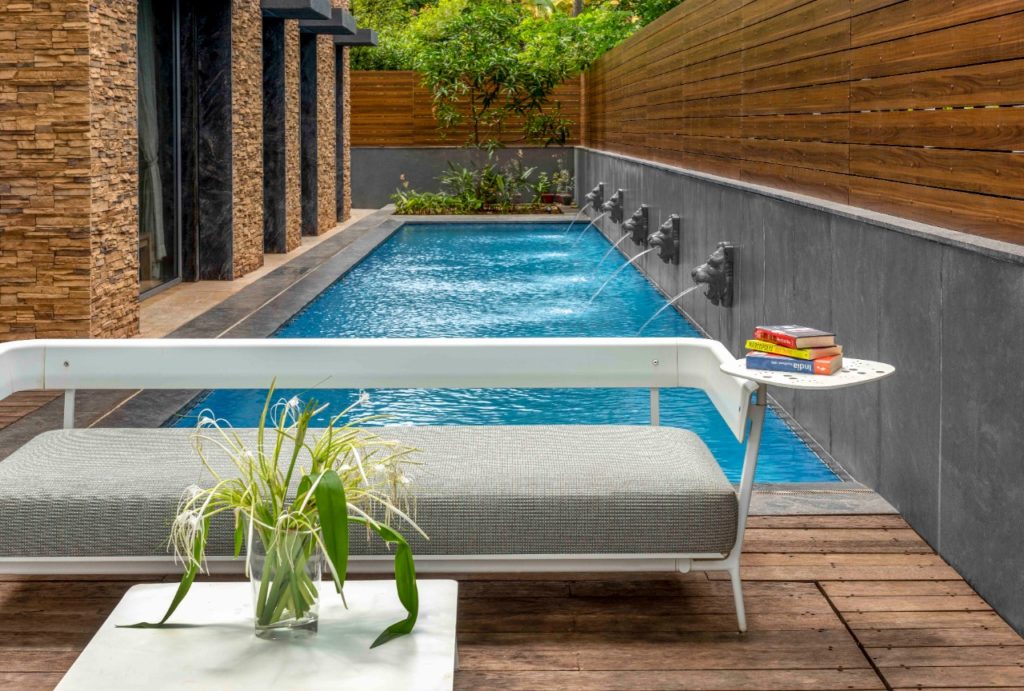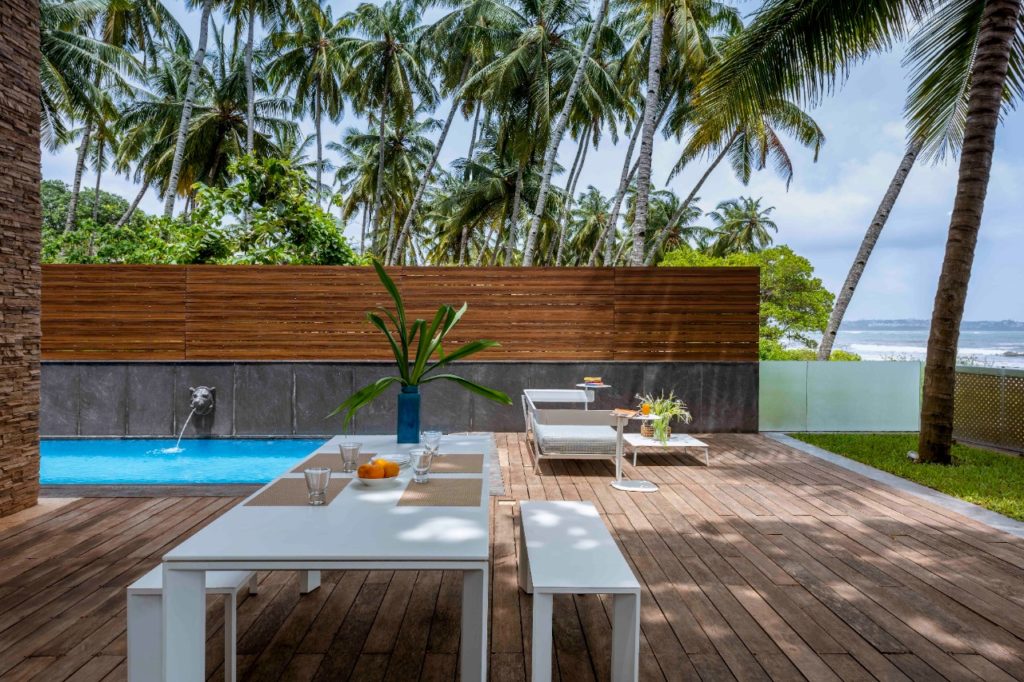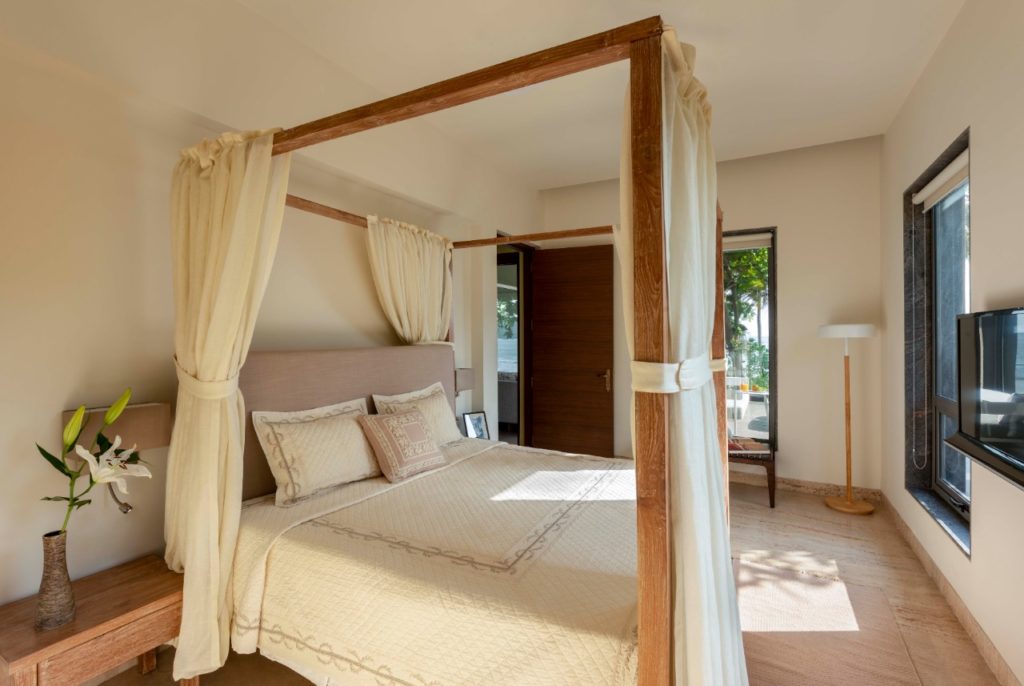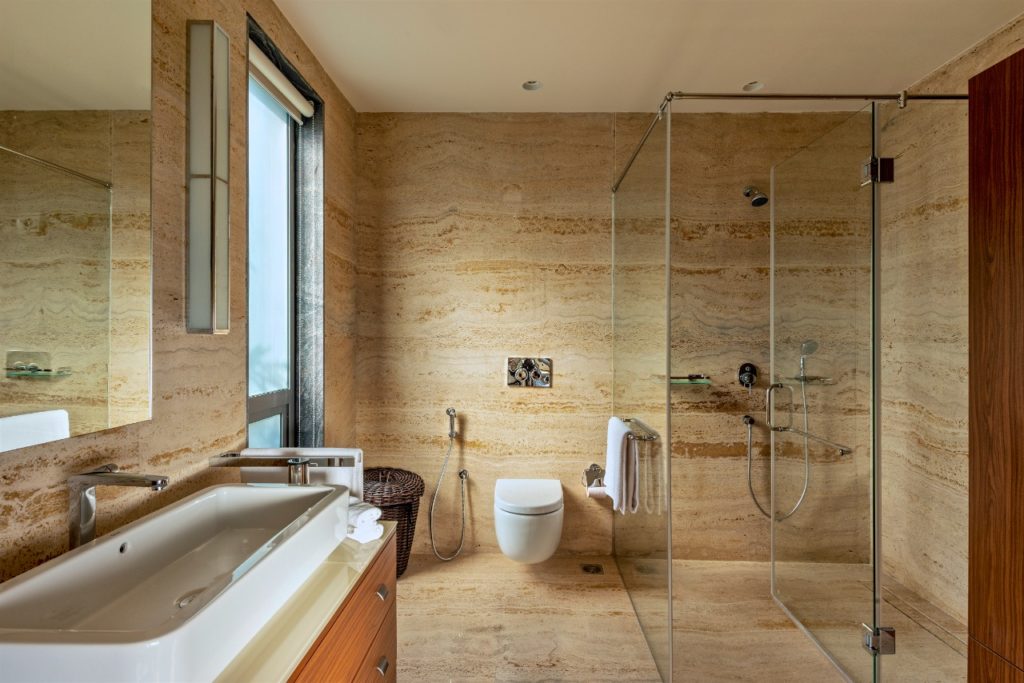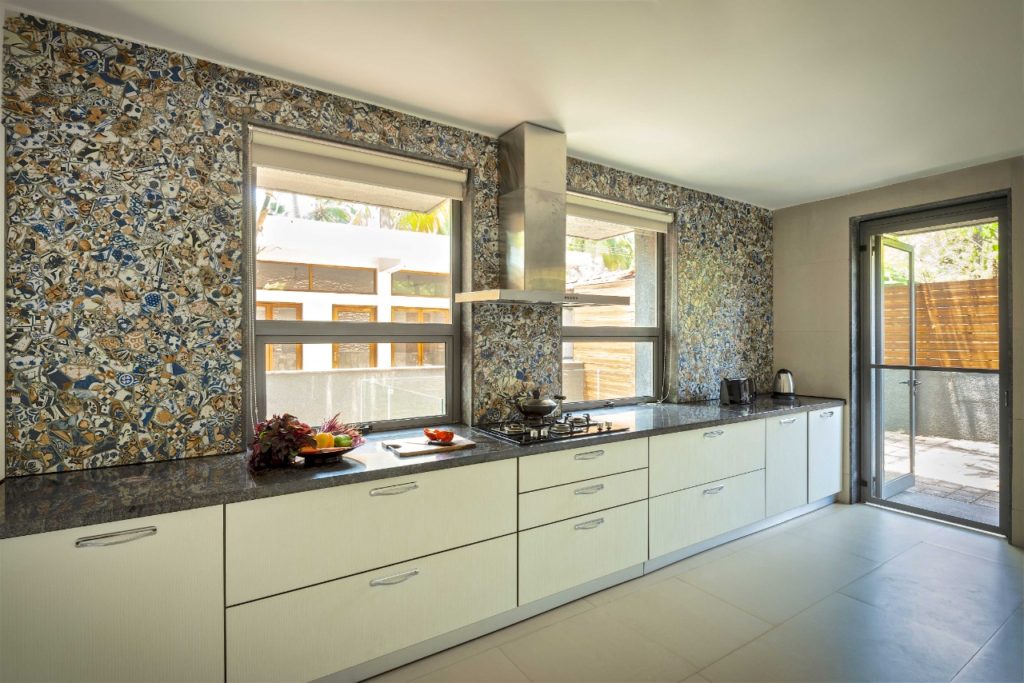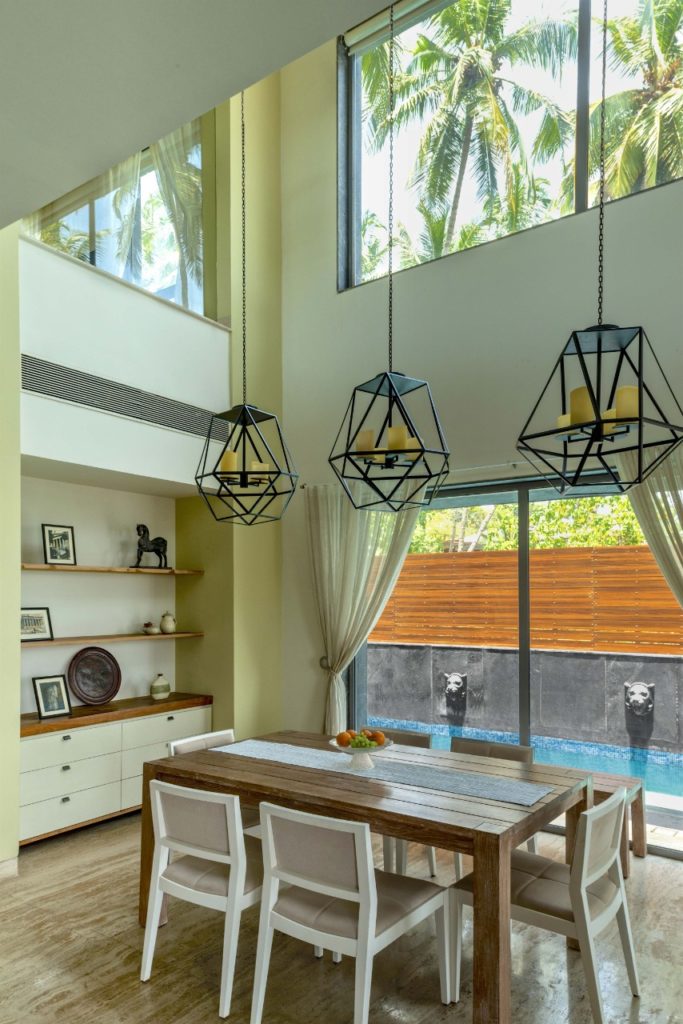 Photos courtesy: IAAD
You might also like:
Ta-Cha Architects designs a holiday residence inspired by traditional Korat Houses of northeastern Thailand
Israel house designed by Pitsou Kedem Architects features wooden louvres that protect against harsh sun
Interview: Anjali Mangalgiri shares why local materials make for inherently contextual architecture