This 168m² circular house by Fujiwara Muro Architects, led by architects Shintaro Fujiwara and Yoshio Muro, is located in a residential neighborhood in Tokushima on the island of Shikoku in Japan. It faces streets with little traffic on three sides, so the architects proposed a design that is defined entirely by the environment. The client requested the team to design a house with an outdoor feeling to enjoy BBQ with their friends, as well as a dog park for their dog.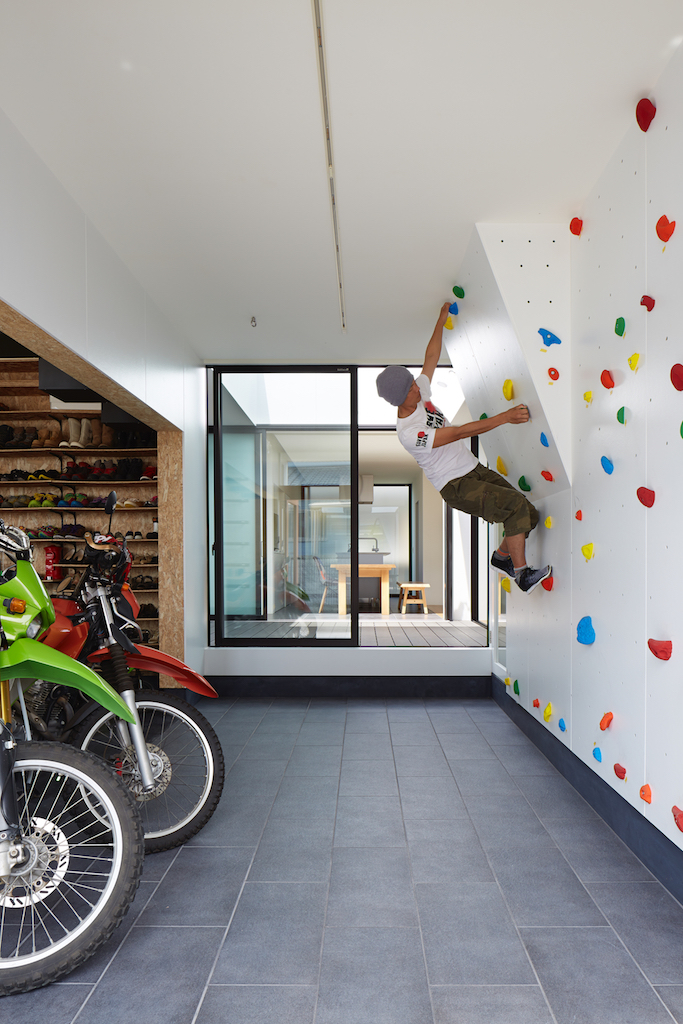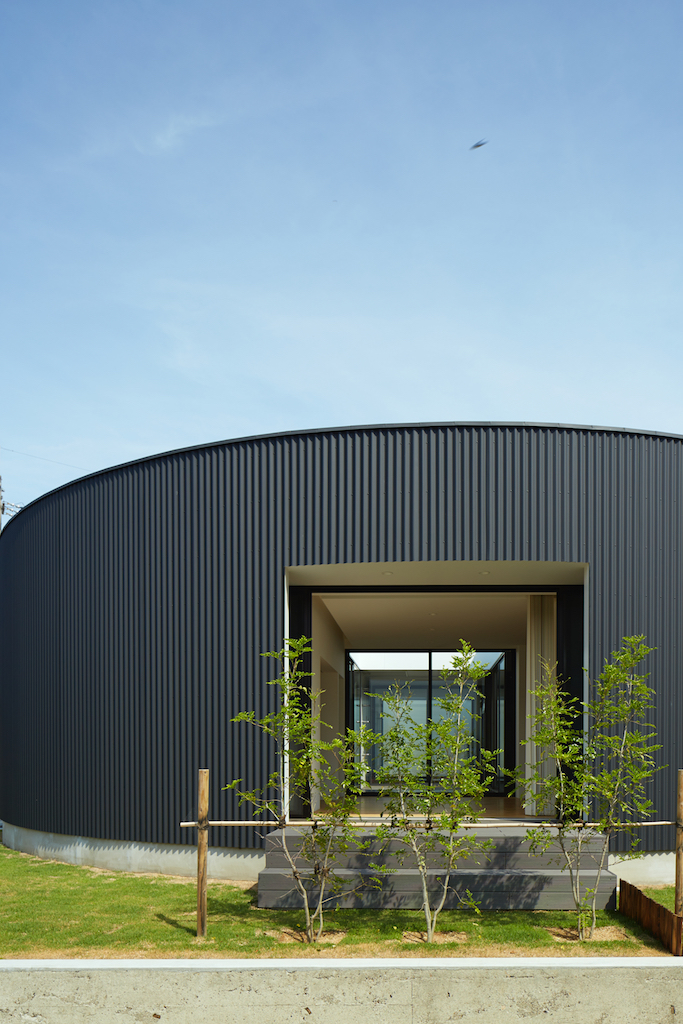 The client's family members have a range of hobbies from cars, bikes, fishing, camping, bouldering, audio, and radio control. To better make use of the exterior space, the architects proposed a circle-shaped building that creates some extra room outside for outdoor activities, as well as parking, a garden, and a dog park.
An open flow from the kitchen, dining to the living room has been designed based on the client's wish to enjoy cooking, eating, and relaxing at home. Glimpses of these recreational spaces are visible throughout the house.
See the full image gallery here:
Photos: Toshiyuki Yano
You might also like:
Tent-shaped wooden house in forest by Hiroshi Nakamura & Nap harks back to ancient Japanese living
Japan's DOG Architect designs small house and artist studio with sloping roof that provides view of artwork display wall
Hearth Architects designs wooden house with two separate delta roofs in Japan's Koga-shi town