Finnish company Admares, which specialises in off-site projects, has teamed up with Finnish practice Sigge Architects to design 16 floating hotels in Qatar. Located on Qetaifan Island North, the Middle Eastern kingdom's upcoming entertainment district close to Lusail International Stadium, which will host the opening and final games of the FIFA World Cup 2022, the hotels will serve tourists and fans who will be visiting Qatar.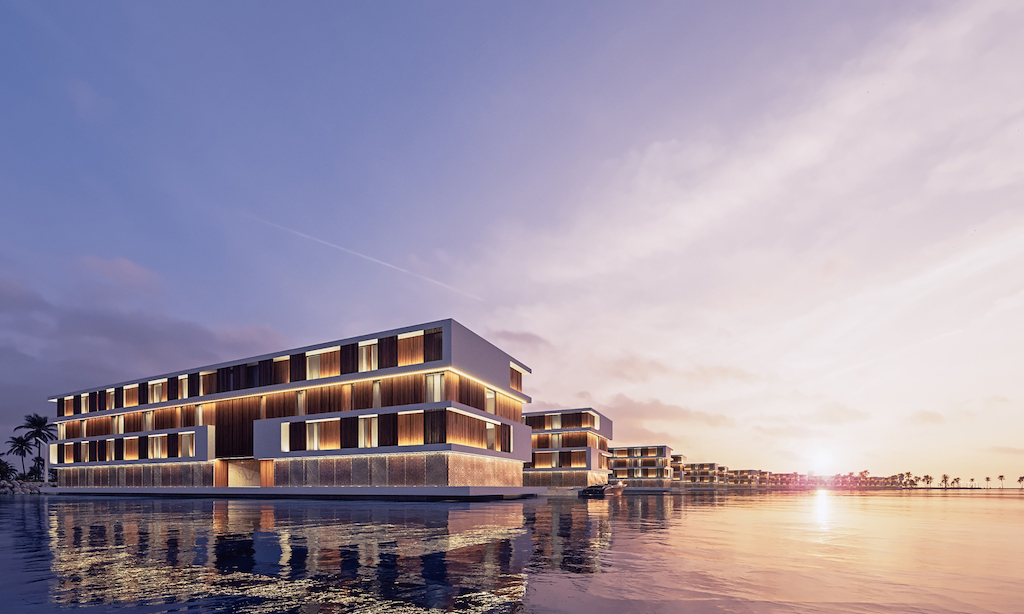 In anticipation of the large crowds expected for the sporting event of the year, the Qetaifan Island North, the city's main waterfront destination, has been designed to provide for "all the needs of the masses and tourists with projects, facilities, and entertainment activities in addition to the fan villages during the tournament, which will include the floating hotels". The hosting island spans approximately 1.3 million square meters with 830,000 square meters of attractions and seven beaches. With minimum environmental impact, the floating hotels have been designed as a sustainable solution to accommodate a large number of people.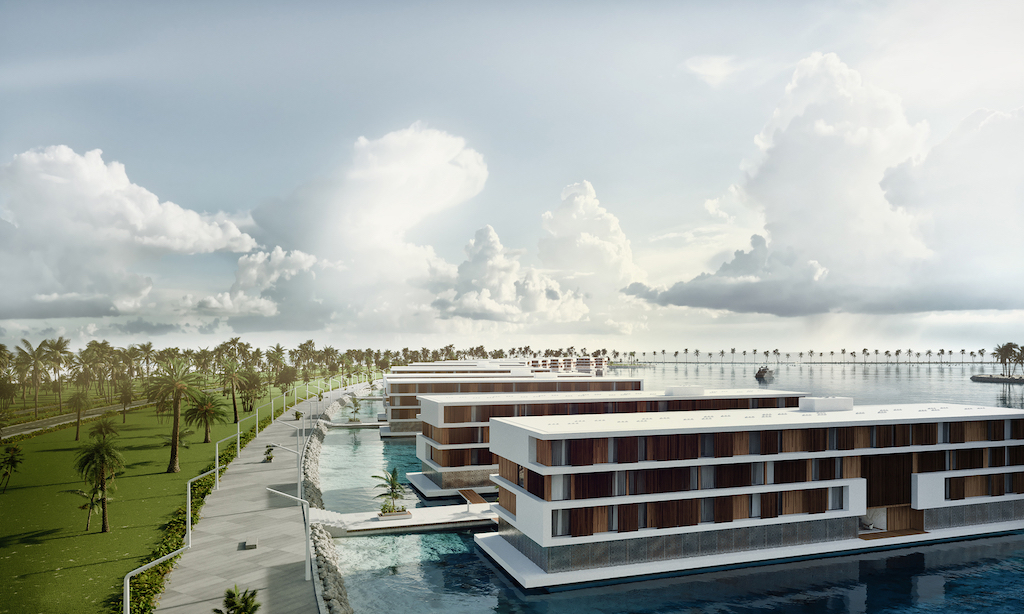 The 16 identical floating hotels, take on a unique design, with each building covering 72-meter-long and 16-meter-wide. Comprising 101 guest rooms, a restaurant, and a lounge bar each, all of the 16 four-storey hotels will offer a total of 1,616 floating hotel rooms.
Photos: Admares