Behind a big door, the team installed a semi-outdoor metal staircase leading to the upper floor to make the staff movement in the space smoother. The fire staircase at the back of the building was redesigned for letting natural light come through.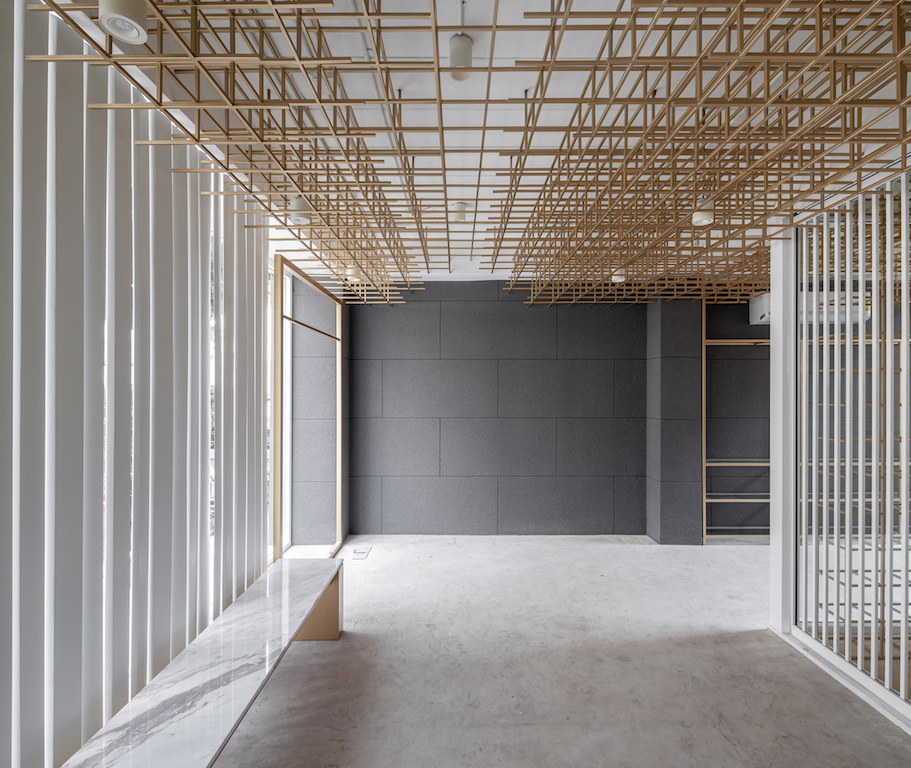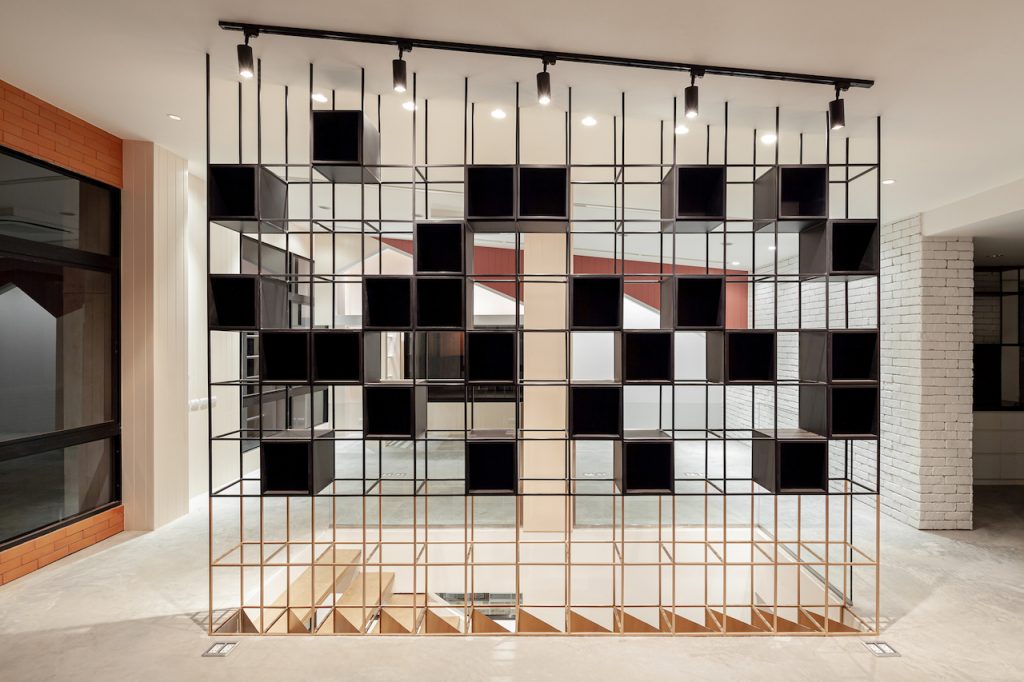 By removing the previous staircase which connected to the second floor, more space was created for customers to walk around the clothing the shop. Additionally, two toilets were shrunk into one powder room. At the centre, the slim frames carry the main staircase and enhance a whole building.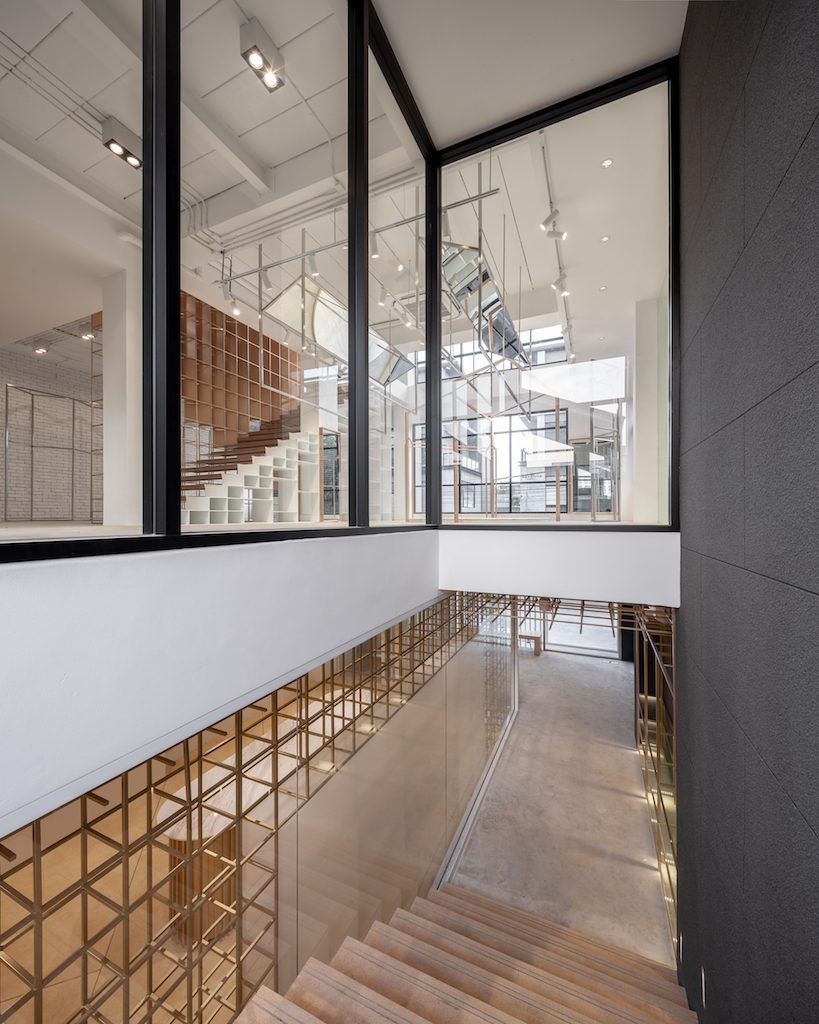 On the other side, the white metal shelf does not only display the products, but it is also the stair structure.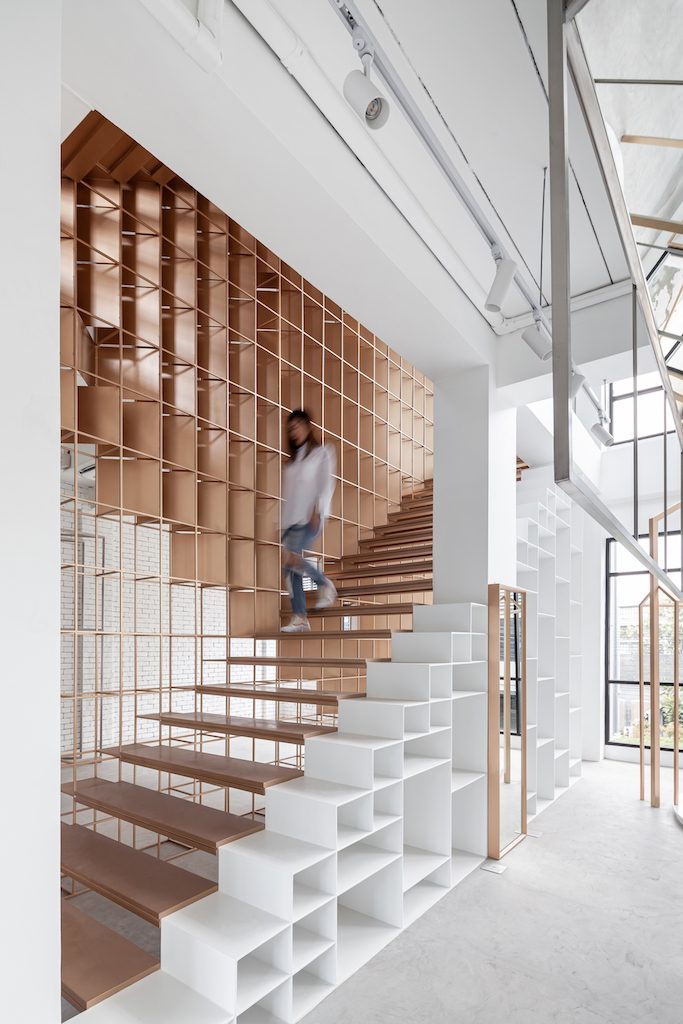 A quarter of the third floor was reconfigured and left open for the showroom beneath. The owners' working room next to the void connects with the meeting room at the back through an adjustable door. The suspended fluorescent pendants light up the work area within the office.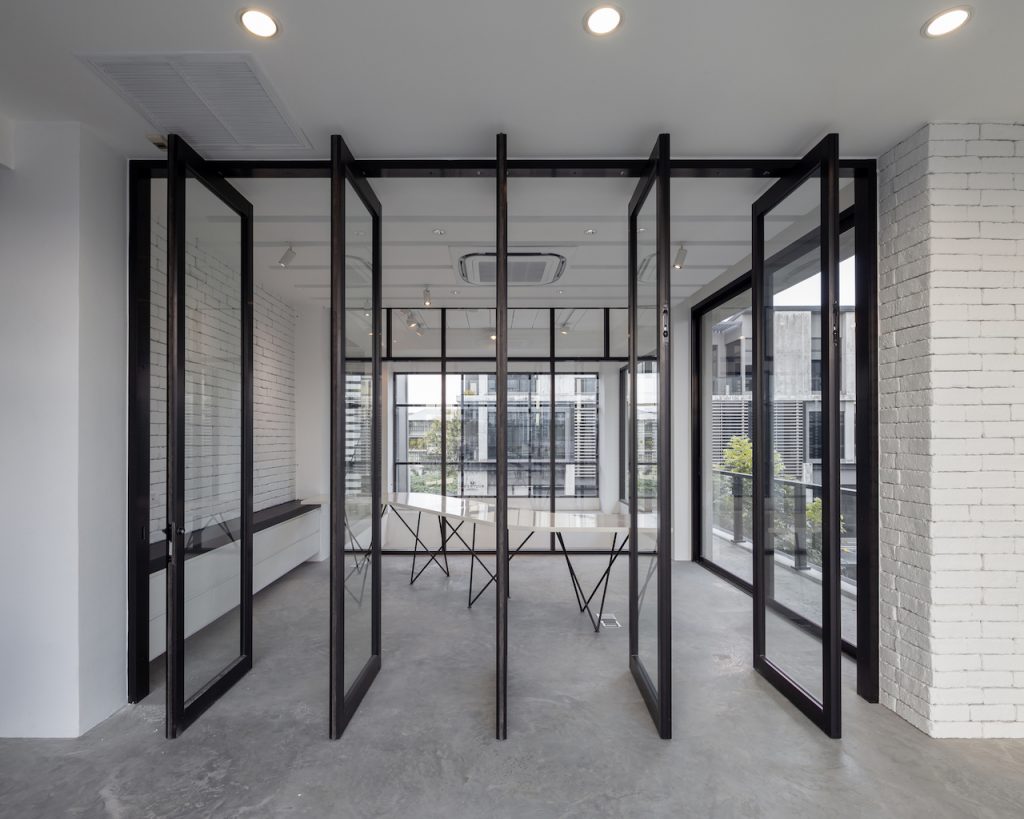 At the back of the fourth floor are a pantry, storage and two shower rooms. The remaining of this floor looks like it was split into a bar and office but during work hours, staff can utilise the whole area, and even make use of the bed in the space to take a nap.