Balkrishna Doshi or B.V. Doshi as he is more commonly known as, has been selected as this year's Pritzker Prize Laureate, becoming the first Indian architect to receive the most highly regarded recognition in architecture. Doshi has been practicing architecture for over 70 years. Previously, he had studied and worked with both Le Corbusier and Louis Kahn. Doshi's poetic architecture draws upon Eastern influences to create a body of work that "has touched lives of every socio-economic class across a broad spectrum of genres since the 1950s," cites the jury.
"My works are an extension of my life, philosophy and dreams trying to create treasury of the architectural spirit. I owe this prestigious prize to my guru, Le Corbusier. His teachings led me to question identity and compelled me to discover new regionally adopted contemporary expression for a sustainable holistic habitat," comments Doshi.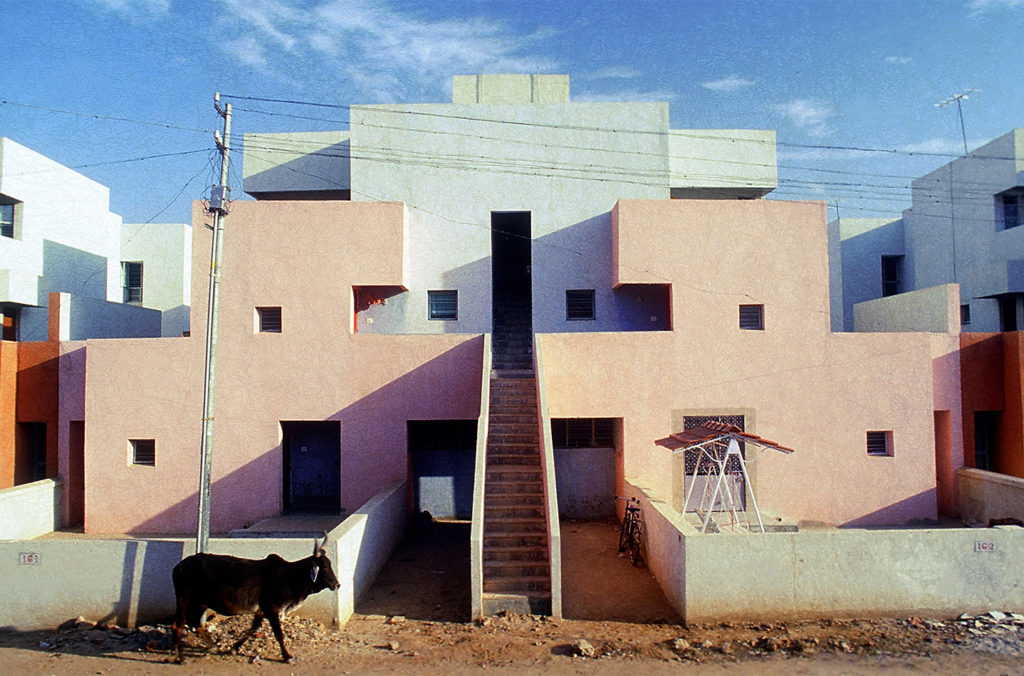 Born in Pune, India in 1927, Doshi began his studies in architecture in the year of his country's independence, 1947. After a period in London, he moved to France to work under Le Corbusier, and from there he returned to India in order to oversee work on Le Corbusier's plans for Chandigarh, and on Le Corbusier's projects in Ahmedabad such as the Mill Owner's Association Building (1954) and Shodhan House (1956). Doshi also later worked with Louis Kahn on the Indian Institute of Management in Ahmedabad, beginning in 1962.
Since founding his practice Vastushilpa (now known as Vastushilpa Consultants) in 1956, Doshi has combined the lessons learned from these two modern masters with a local sensibility. His distinctly Indian form of critical regionalism synthesises the sculptural concrete and brick forms of his mentors with recognisably Indian architectural layouts and urban morphologies.  One of the clearest manifestations of this style is perhaps his own studio, known as Sangath, where striking concrete barrel vaults are combined with gardens, sunken communal spaces, and water features to mitigate the heat. In 1978, Doshi founded the Vastushilpa Foundation for Studies and Research in Environmental Design to develop planning and design approaches suited to the Indian cultural context; today, the foundation serves as a crucial link between the academy and the architectural profession.
In over 100 projects completed during his career, Doshi has also worked on a number of low-cost housing developments. After completing his first in the 1950s, he stated that "It seems I should take an oath and remember it for my lifetime: to provide the lowest class with the proper dwelling." The apotheosis of this oath was perhaps the Aranya Low Cost Housing development in Indore. Completed in 1989, this network of houses, courtyards and internal pathways provides housing for over 80,000 people ranging from low- to middle-income families, and won Doshi the 1993-1995 Aga Khan Award for Architecture.
Photos courtesy: Vastushilpa Foundation