The Pompidou Centre will not be renovated in time for its 50th anniversary
At the beginning of 2021, Paris's Pompidou Center had announced that the cultural centre will be closed for a four-year extensive renovation. But it has now come to light that the closure has been postponed till after the 2024 Summer Olympics is over. The initial renovation plan, which included a host of building system efficiency and accessibility upgrades, as well as asbestos abatement, was scheduled to begin in 2023, leaving it enough time to reopen in time for the institution's 50th anniversary.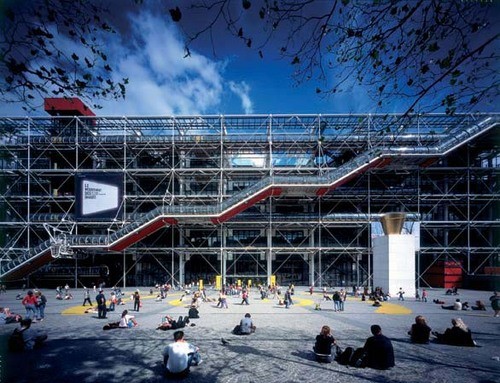 However, its new president Laurent Le Bon was concerned about the renovations being able to finish on schedule. Pompidou Center will, meanwhile, open its first American outpost to be designed by OMA in 2024 in Jersey City.
---
Garage Museum announces winner of the sixth annual design competition
The latest practice to have been awarded Moscow's prestigious Garage Museum of Contemporary Art installation commission next summer is Moscow-based LIPMAN Architects, who will design an eco-theatre made out of empty water bottles in a gabion mesh that will allow light and air to pass through into the interior while creating a shimmering, ethereal presence. The studio edged out 118 other entries in the Garage's sixth annual design competition.
---
Adjaye Associates proposes upside down skyscraper for Hell's Kitchen in New York
Adjaye Associates has bagged a commission to design a 1,663 feet tall tower in New York City (NYC), with a roofline that would sit 295 feet above that of the Freedom Tower, or One World Trade. If built, The Affirmation Tower would be not only the tallest building in NYC but the entire Western Hemisphere.
Located across from the Jacob K. Javits Center in Manhattan between West 35th and West 36th Streets, Hell's Kitchen would be the new home to not only the tallest tower in Hudson Yards and all of New York City, but the 11th tallest in the world. The form of the pitched building cantilevers as it rises from a multi-storey base, flipping the typical massing of the stepped tower upside down. Similar to the firm's 66-storey 130 William in the Financial District, Adjaye Associates has proposed integrating and playing with the traditional arch.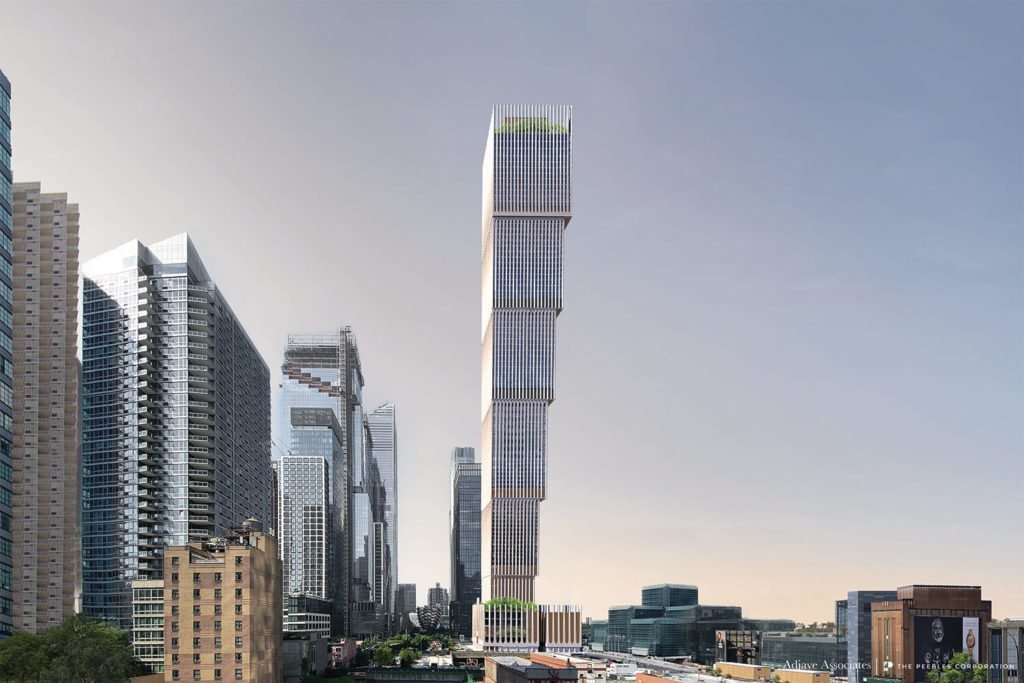 Additional renderings show inverted arches stretching all the way down nearly to ground level. It also appears to propose a heavily flecked concrete, which lends the facade a pixelated visual effect when viewed from afar.
According to the proposal, the building will house commercial office space, a theatre, two hotels, a skating rink, plenty of outdoor terraces, an observation deck, and a new headquarters for the Mid-Manhattan NAACP branch —but no residential units. While Community Board 4 had requested affordable housing be included in any proposal for the site, it is not a mandated requirement by the state.
You might also like:
Adjaye Associates reveals design of the pink-hued Africa Institute in Sharjah – the Middle East's cultural capital
French art foundation to launch mobile museum on board the world's largest catamaran worth USD32m
A new helical tower designed by Kettle Collective will edge out Shanghai Tower as the world's second tallest skyscraper