Designed for the dual use of a residence for an architect and his family as well as an office space, this project located in Battarmulla, a suburb in Sri Lanka's capital Colombo, faces a forest reserve and a lake. Designed in such a way as to framed views of nature at different levels, it is a collection of different architectural elements and materials woven together – from traditional to tropical modernism.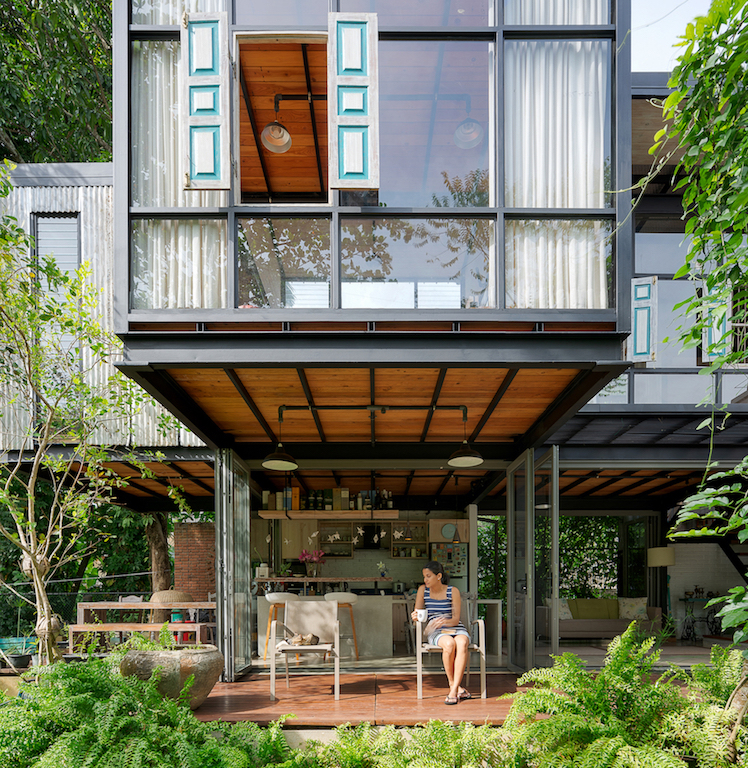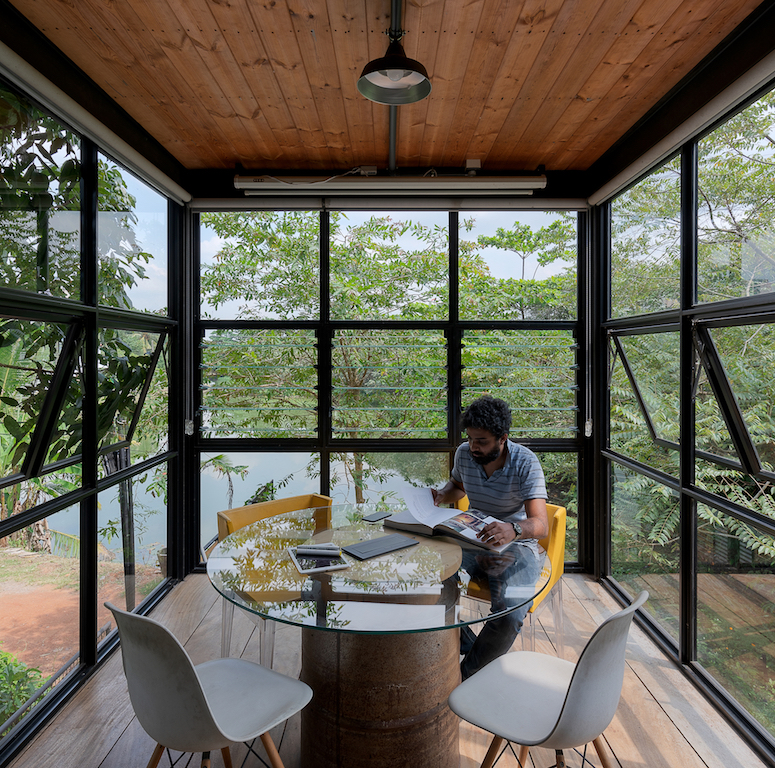 The landscape, trees, floor patterns, wooden decks and verandah create an entrance pathway towards the colourful main door. The layout and the design emphasise the nature that surrounds the property, while simultaneously blending with it, where the cantilevered spaces and the transparent materials blur the distinct line between the interior and exterior spaces, bringing nature indoors.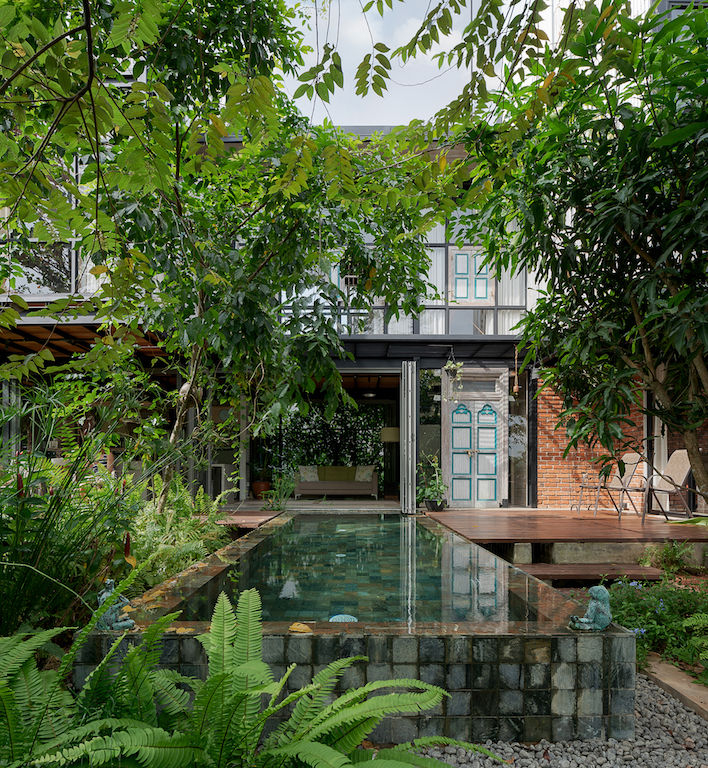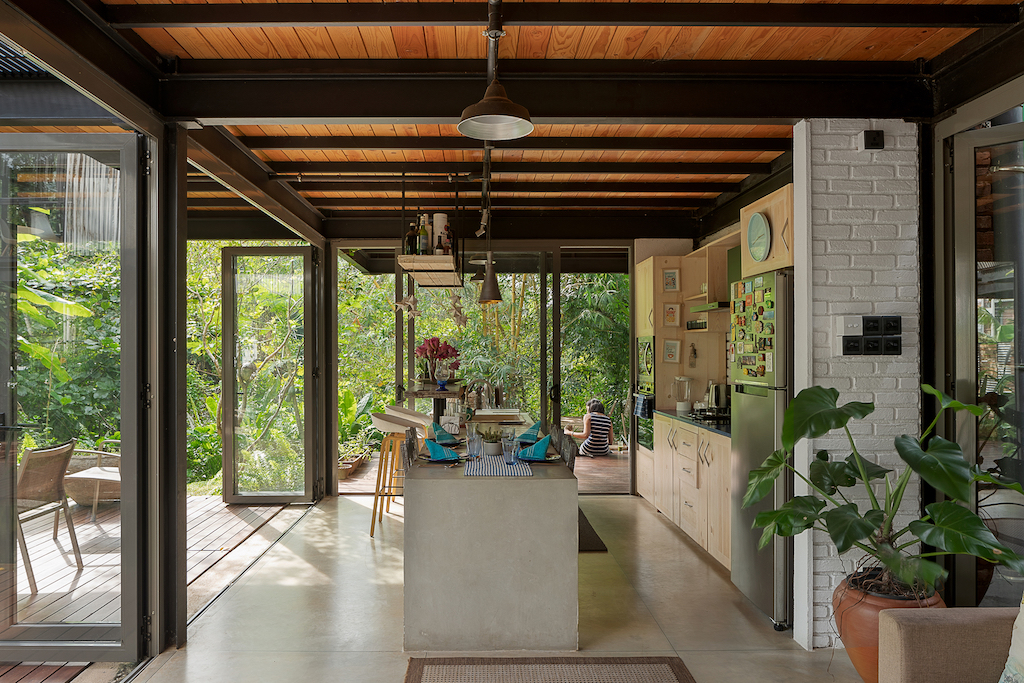 The wooden decks create the transition space between inside and outside while making the perfect space for living outdoors. Interiors are simple and created to frame and capture the vistas of the lush natural surroundings.
Project details:
Architects: KWCA – Kosala Weerasekara Chartered Architects
Area: 225m²
Year of completion: 2019
Photographs: MAD Factory
Lead architect: Kosala Weerasekara
Drafting: Uditha Jayasinghe
Design assistant: Jenushan
Structural engineer: Lalindra Perera
Contractor: Kinwes Private Limited
City: Battaramulla
See the full image gallery here:
You might also like:
An architect transforms a caretaker's hut into a low footprint holiday home in the Sri Lankan hills
Lalith Gunadasa Architects reimagines vernacular Sri Lankan courtyard in modern house
Architect gets around curved site challenge by taking introverted approach for tropical Sri Lanka residence