Wiyoga Nurdiansyah has designed Nagomi Suites, an accommodation with full-service suite room facilities in South Jakarta. Located only 200 meters from Ayodya Park, a green public space in the neighbourhood, Nagomi Suites applies the concept of continuous greenery into the building from the park. The six-storey building with 40 suites also features vertical green walls as an extension of the park, so every room has a view of the private garden.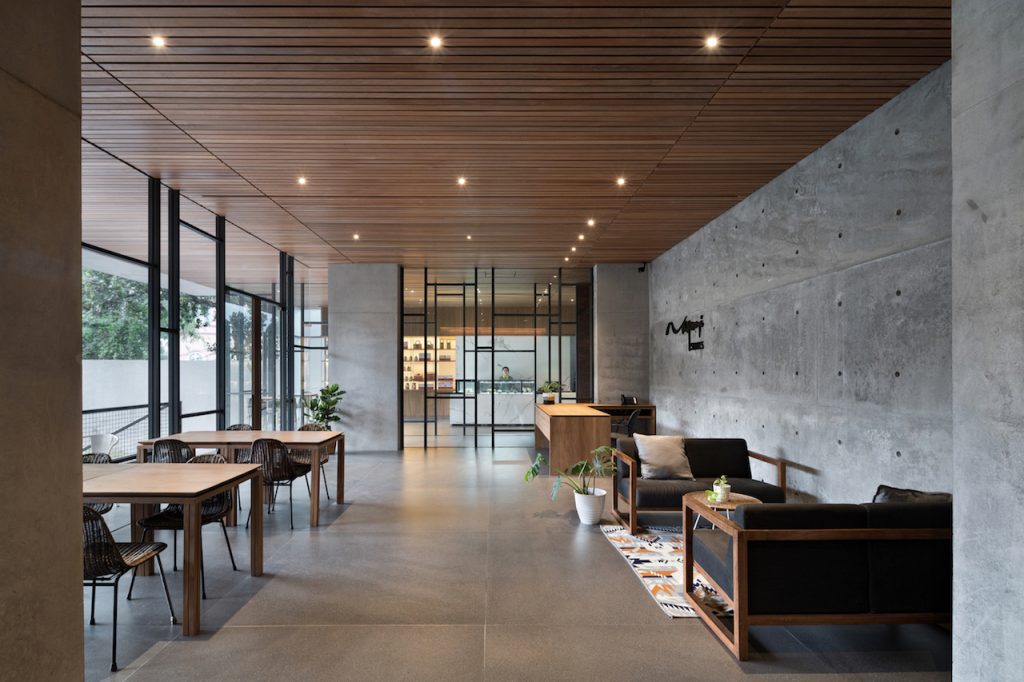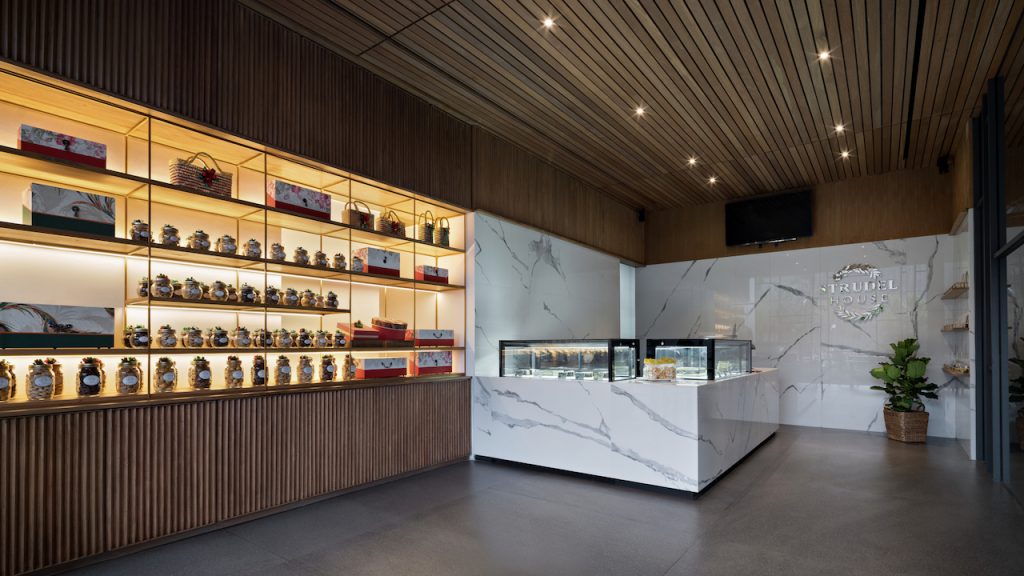 The building façade faces west receiving the strongest sun during the hottest part of the day, Nagomi Suites applied balconies on the top story room unit as sun shading. The top story used as a penthouse with one master bedroom, one bedroom, living area, dining area, also with a large rooftop terrace garden.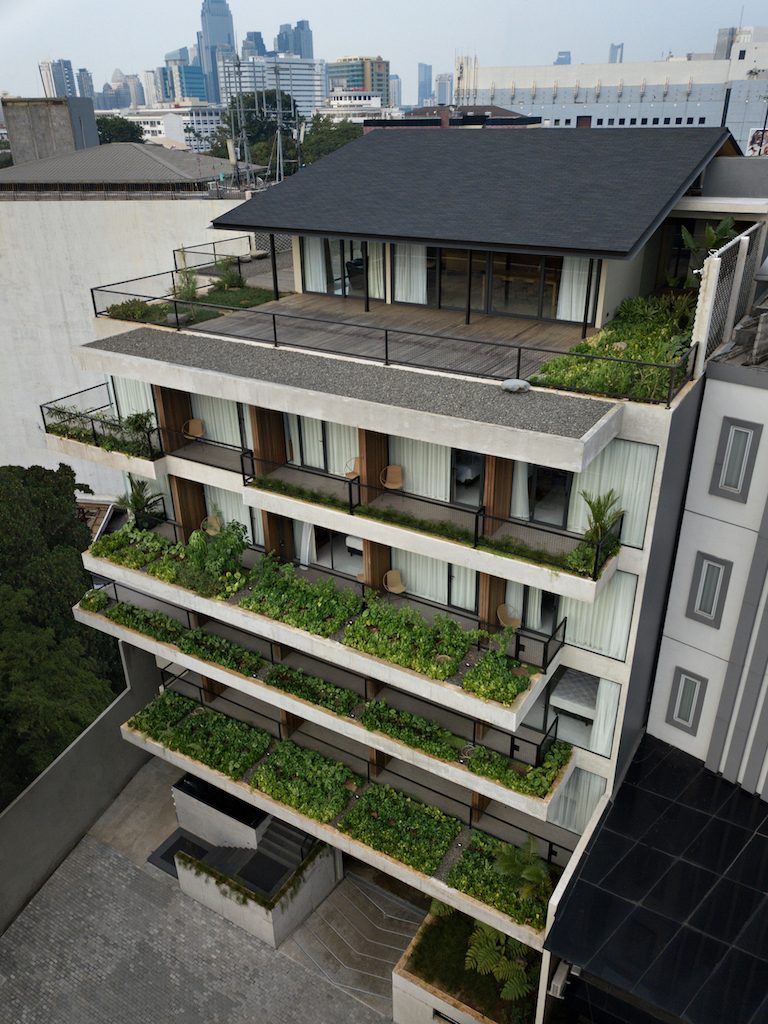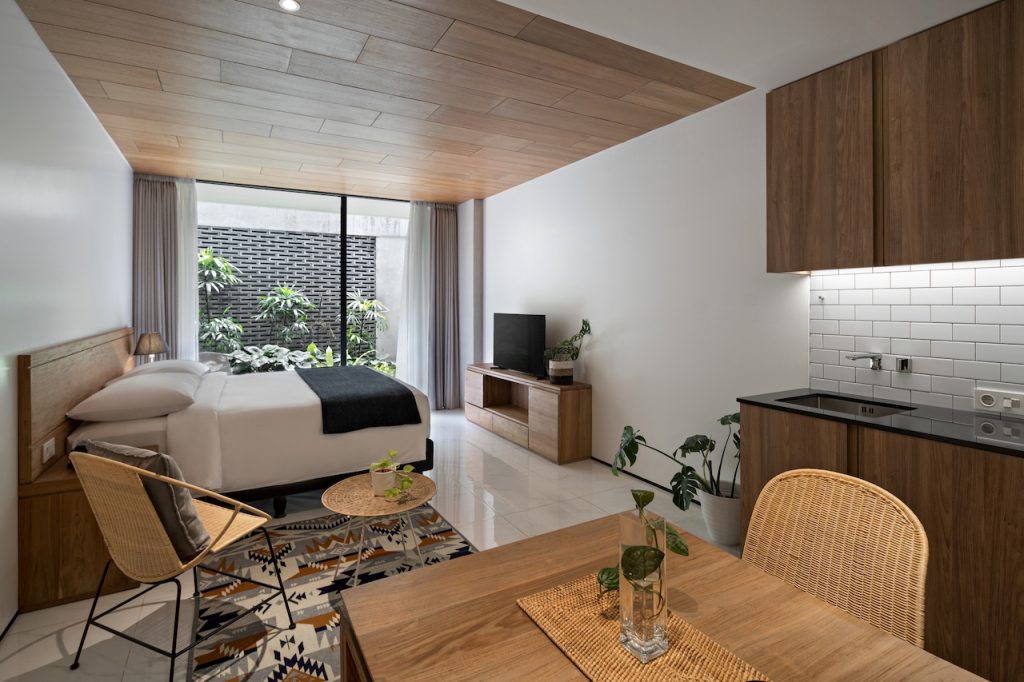 The corridors of Nagomi Suites, spanning 3,876m2, utilise natural cross-ventilation from vent blocks in the north and the east facade of the building. As the existing site sits below the main street, its basement parking zone could be constructed using less landfill work on the site. The basement also functions as a building-service room. The main building materials used in the project are exposed concrete and bengkirai wood.
Photos: Mario Wibowo