Singaporean designer Darryl Loh's creative enterprise The Table Guy is rooted in three tenets – passion, user-centric design, eco-responsibility.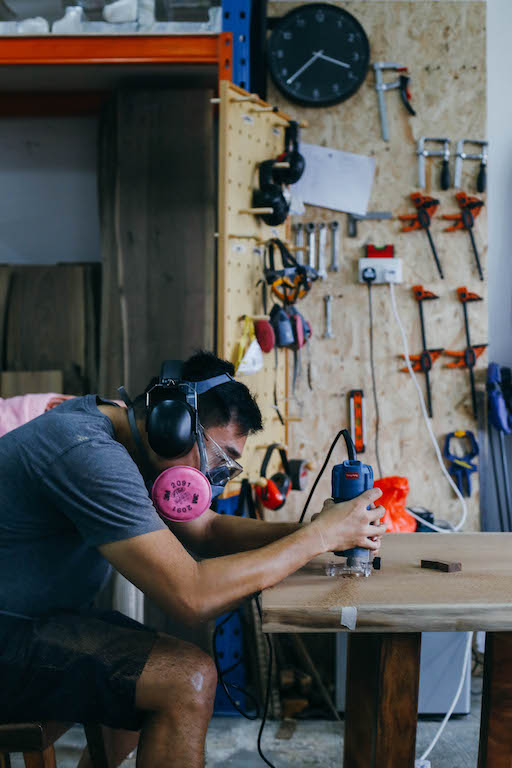 The firm's humble beginnings started when founder Darryl Loh was searching for high-quality, sustainably produced furniture which utilised good design to create enjoyable and nourishing living spaces. With only two options in the market – mass-produced 'disposable' furniture or high-end designer furniture, he relied on his instinct and passion to sense a vacuum in the market and started a business out of his spare bedroom importing solid slabs of wood for clients. This progressed onto finishing the wood himself to ensure quality, before customer requests for customised furniture resulted in the expansion of the company into its current form – a furniture and carpentry company focused on quality solid wood pieces.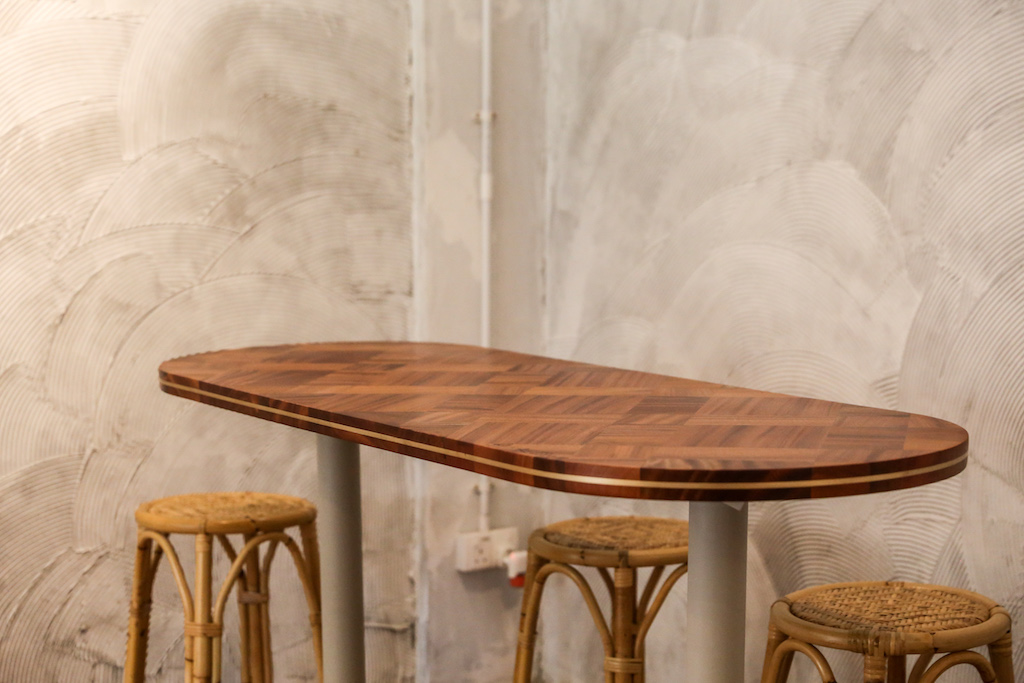 Loh also strongly believes in designers taking the lead in promoting sustainable consumption and business practices. This is reflected in every aspect of the business. Only solid wood is used for all its pieces due to its structural strength and potential to last multiple lifetimes with proper care. The Table Guy team works only with suppliers that also share the same commitment to environmentally-friendly production. The company has also recently shifted to using a more environmentally-friendly hardwax oil which has the added benefit of allowing customers to more easily maintain their furniture, and is looking into replacing plastic packaging for all their products. "As a company, designer and retailer of consumer goods, we are in the privileged position to create things in a sustainable way, that helps facilitate our clients in consuming responsibly and thoughtfully," says Loh.
Material choice also plays a part in sustainable furniture design and production. Singapore mahogany and suar species are recovered from regular land pruning activities in the Garden City and is upcycled for some of The Table Guy's projects. American white oak and walnut are also a sustainably sourced premium material choice for clients.
American white oak was used in The Table Guy's inaugural NDProduct to commemorate Singapore's National Day 2019, which was a table inspired by the round stone chess tables commonly found in the void decks of the city-state's public housing, and representative of everyday life in Singapore.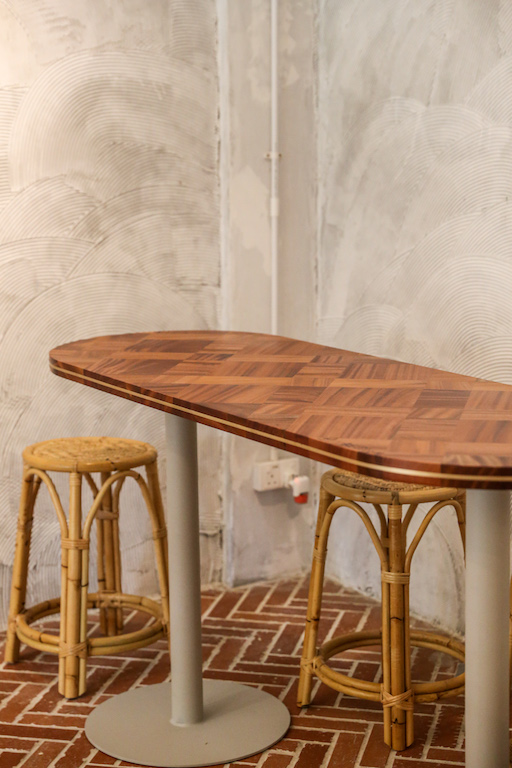 American walnut is also a common choice among some of The Table Guy's clients who may prefer its more 'rustic' aesthetic and its unique visual characteristics. "We love creating builds in American white oak and walnut as we can have confidence in the structural stability of the build, and the material is malleable enough for easy finishing yet tough enough for daily use," says Loh.
In early 2020, The Table Guy was running out of space to store product samples and other pieces of wood that didn't match their design language. Coupling necessity with a shortage of warehousing space with a desire to do good, Wood for Good was launched to sell product samples and other surplus wood pieces, with the proceeds going to various charities. This has since been expanded to a portion of monthly revenues being channeled to charitable organisations, especially after the team saw the impact of Covid-19 on vulnerable groups in Singapore.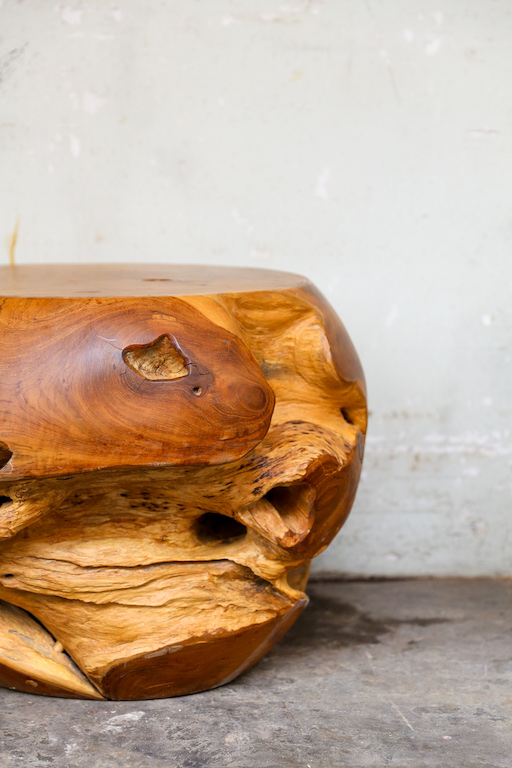 The ongoing pandemic has also provided a fresh set of challenges for the company. Besides facing disrupted supply chains, Singapore's Circuit Breaker period lasted approximately two months which saw the company having to temporarily close its showroom. The pandemic also resulted in a pause in plans to launch the 'Atas' furniture collection, which would have been a furniture brand combining solid wood with other sustainable materials such as recycled plastic and bamboo.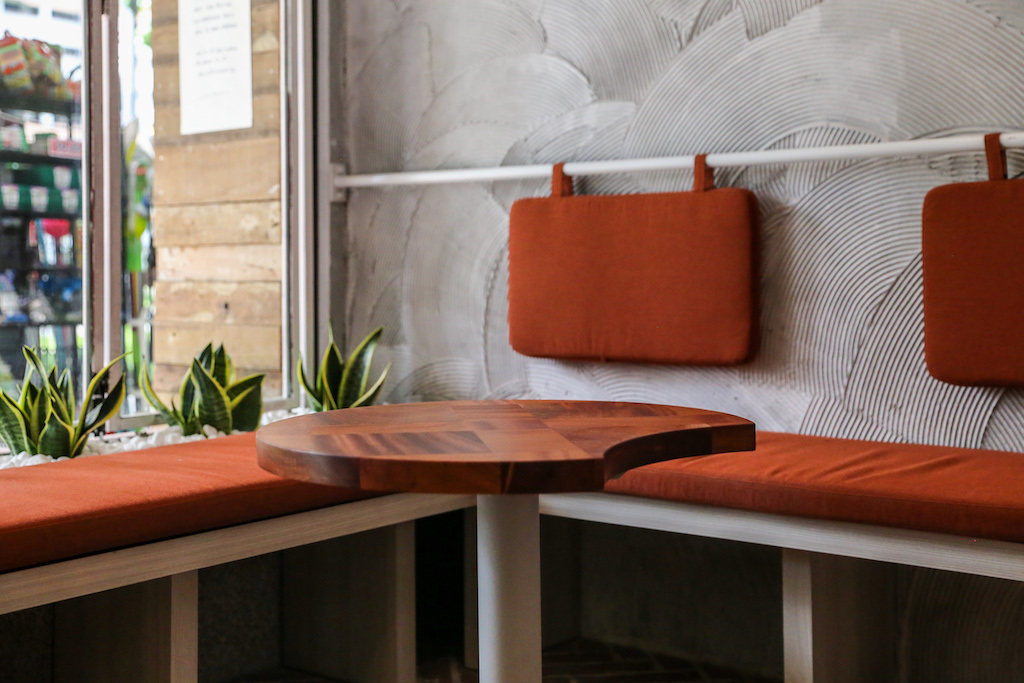 Over time, the team at The Table Guy has expanded to include design school graduates, carpenters and material specialists. Interestingly, Loh has had no formal design training and taps on his personal experience, customer feedback and his team's collective expertise to bring clients' visions to life. While The Table Guy is a relatively young brand since its inception in 2017, it is already showing the design community that is possible to marry good business with passion, design, sustainability, affordable pricing, and social responsibility.
You might also like:
Vietnamese designers highlight technical and aesthetic advantages of American hardwood in Ho Mai Furniture Design Competition
T.ZED Architects reimagines existing Dubai buildings for multiple programmes covered with thermally-modified tulipwood
Studio Ardete designs shop interiors in Indian city with twisting plywood ribbons to showcase craftsmanship