Japanese practice SANAA is designing the Shenzhen Maritime, located in Longqi Bay on the Dapeng Peninsula. The design competition for the project saw participation by 88 other teams from 170 design offices, and 20 countries.
The Japanese architecture studio's co-founders and Pritzker Laureates, Kazuyo Sejima and Ryue Nishizawa, say: "We focus on the essence. That is the most important thing for us."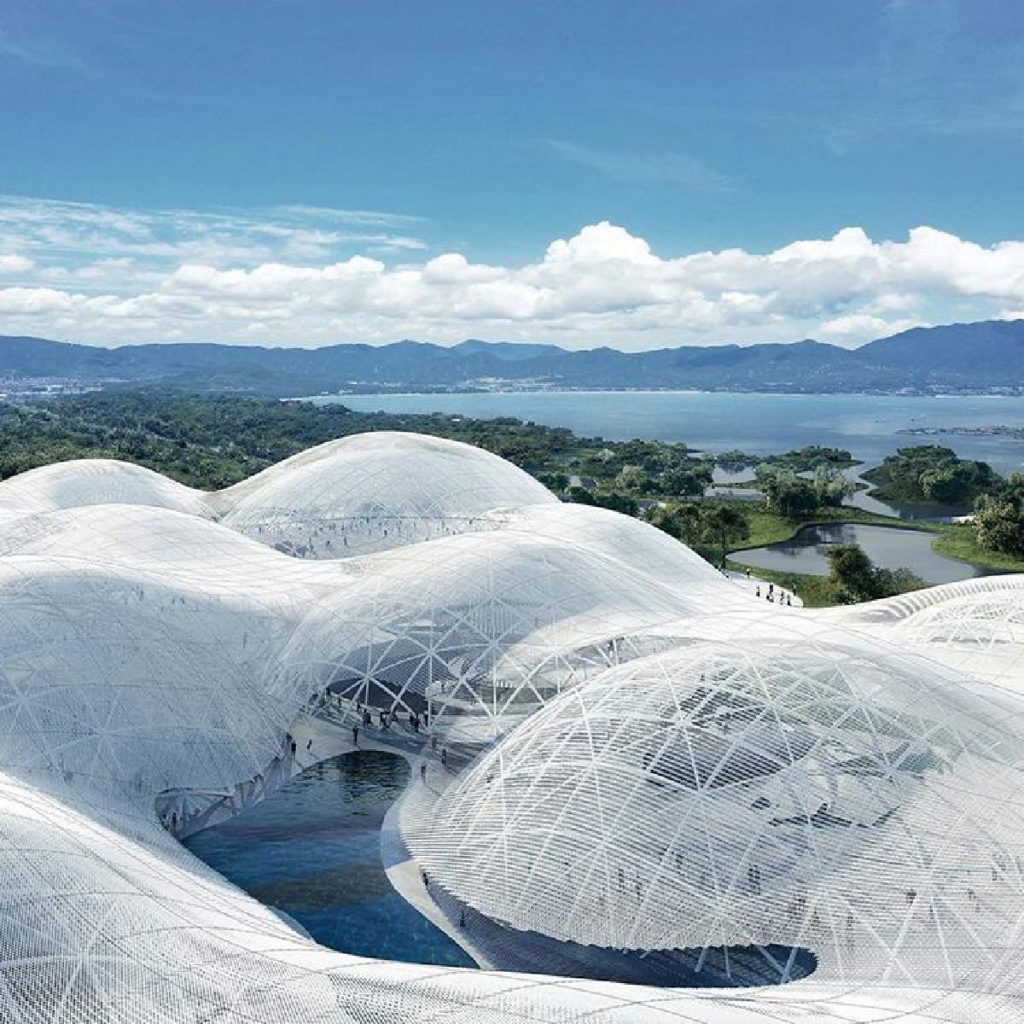 SANAA's builds in minimalist style, mainly using exposed concrete, steel, aluminium and glass . The materials are mostly left untreated, paints are only available in white.
The project, which is being described by Clouds on the Sea, is a collection of hemispherical structures that are covered with a lattice roof that is not only visually exciting. The architects based the idea of ​​the 100,000m2 museum in the form of horizontal cloud structures.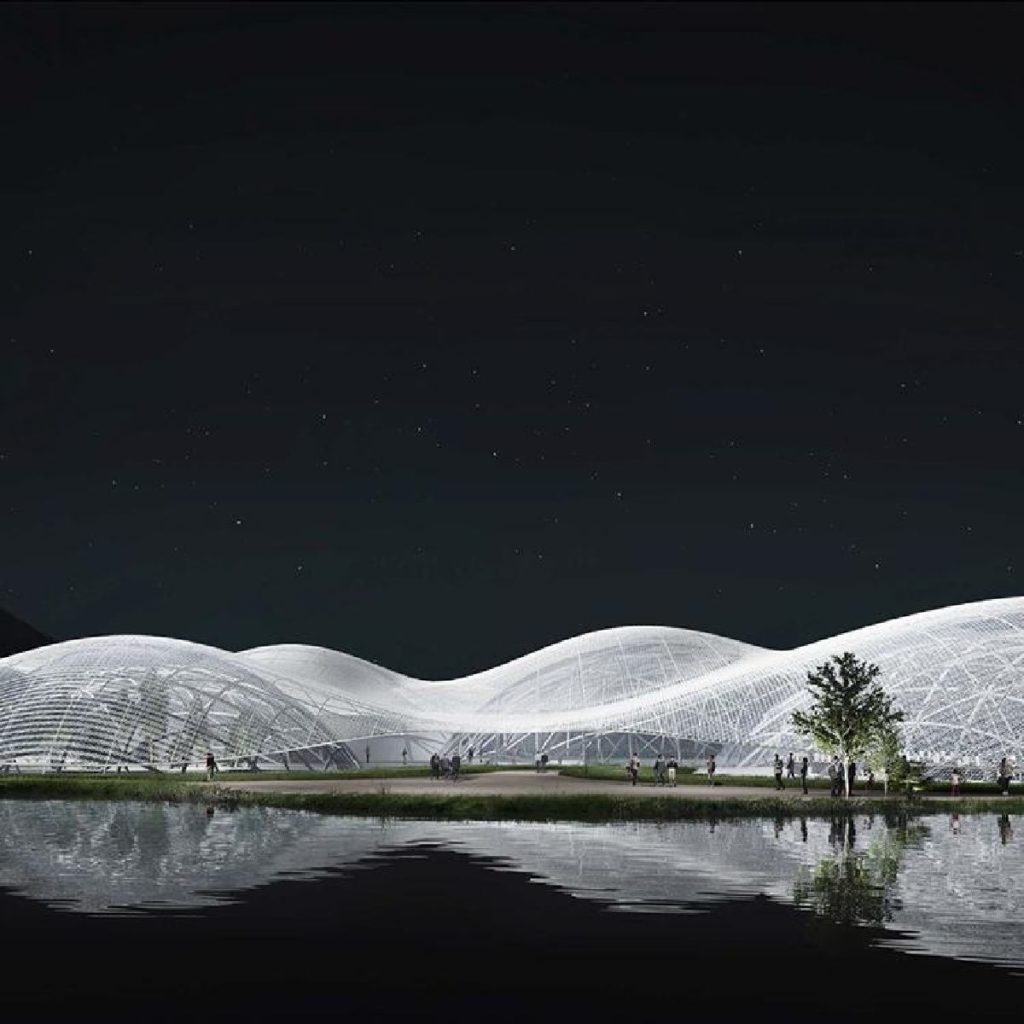 "Clouds on the Sea is a horizontal landmark that you have to imagine like clouds rising from the sea. Like a museum born out of the ocean," says the architect duo. They explain the unexpected duality of clouds and waves as follows: "The Shenzhen Maritime Museum is a continuation of the natural environment between the mountains of the Dapeng Peninsula and the sea of ​​Longqi Bay."
The optical airiness of the large hemispheres results from the already mentioned lattice roof, which was developed for this purpose. "Structurally, the hemispherical dome is designed as a glass sphere to let in natural light," says SANAA. At the same time, however, opaque materials were installed on complexly calculated surfaces, "to shield the natural light," says SANAA. This would prevent the building from excessive heat gain.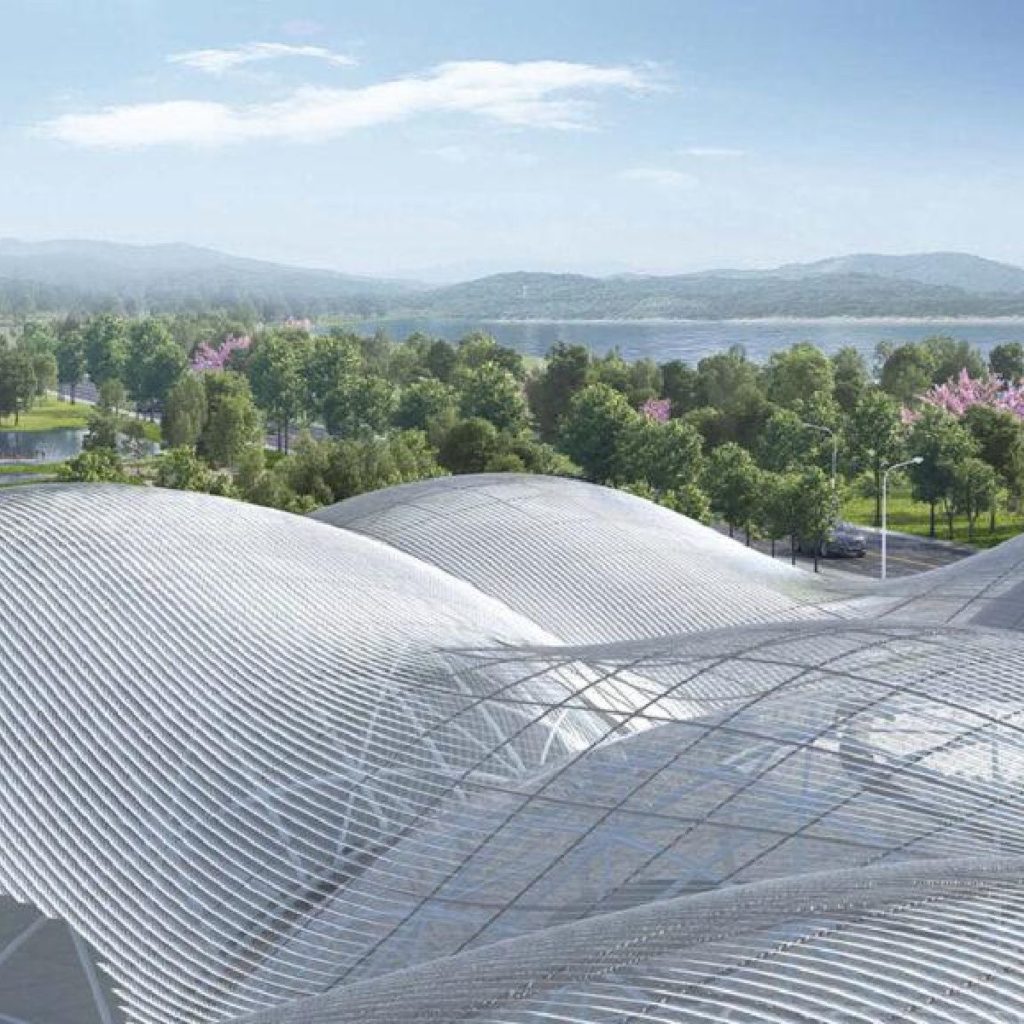 Over these so-called "spheres" lies a light, floating network of rustproof metal lamellas. This is intended to shield visitors from the hot subtropical sunlight. In addition, however, these slats are also responsible for ensuring that the extensive building "has a uniform appearance that is in harmony with that of the landscape", according to the architects. "Ultimately, the white cloud hovers over the sea and changes its appearance depending on the weather and time."
Images: SANAA
You might also like:
Jingu Phoenix designs modernist Shenzhen restaurant with art gallery-like fluid spaces against a mountain backdrop
Stefano Boeri Architetti wins competition to design China's largest rehabilitation centre in Shenzhen
Álvaro Siza and Carlos Castanheira use light to expand small exterior of Ningbo's Huamao Museum of Art Education into spacious interior