Li Wenxi Architects, founded in 2015 by the husband and wife team of Li Wenxi and Fan Zhou, has designed a public project in Shanchuan Township in China's Hangzhou City, which serves the dual purpose of being the landscape node to the mountain resort, as well as the entrance guard room and school history museum of Shanchuan Township Primary School, Surrounded by mountains and located at the southernmost tip of Anji County, the main body of the building lies underground and the concrete, folded roof echoes the distant mountains. The whole building, spanning 100m² is made of red-coloured concrete.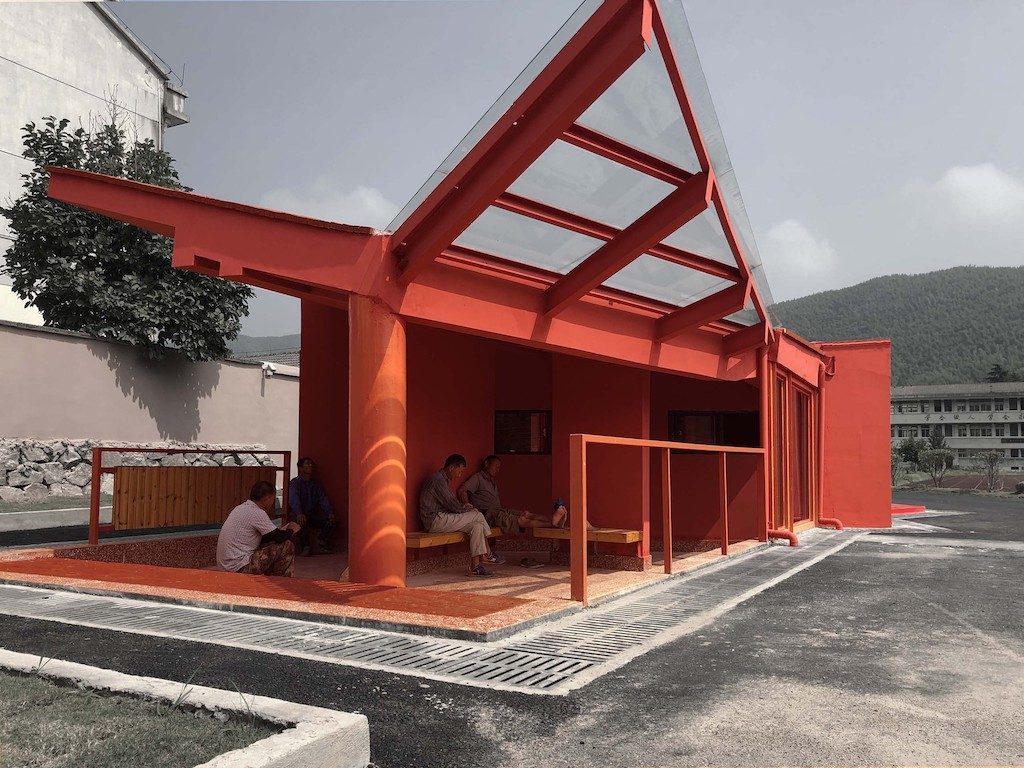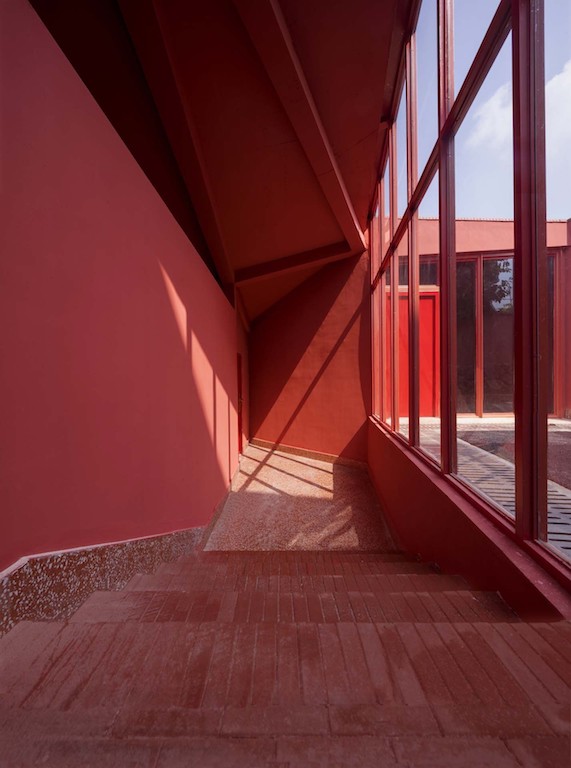 "I think that when people in the building are looking at the distant mountains, their bodies should be in a state of being 'wrapped by the earth'," says Li. "We decided to use the "vertical hole" as the first action of the design, that is, to bury a part of the architecture underground. So how much is the depth of the burial? After several simulations, it was finally set at 1-metre."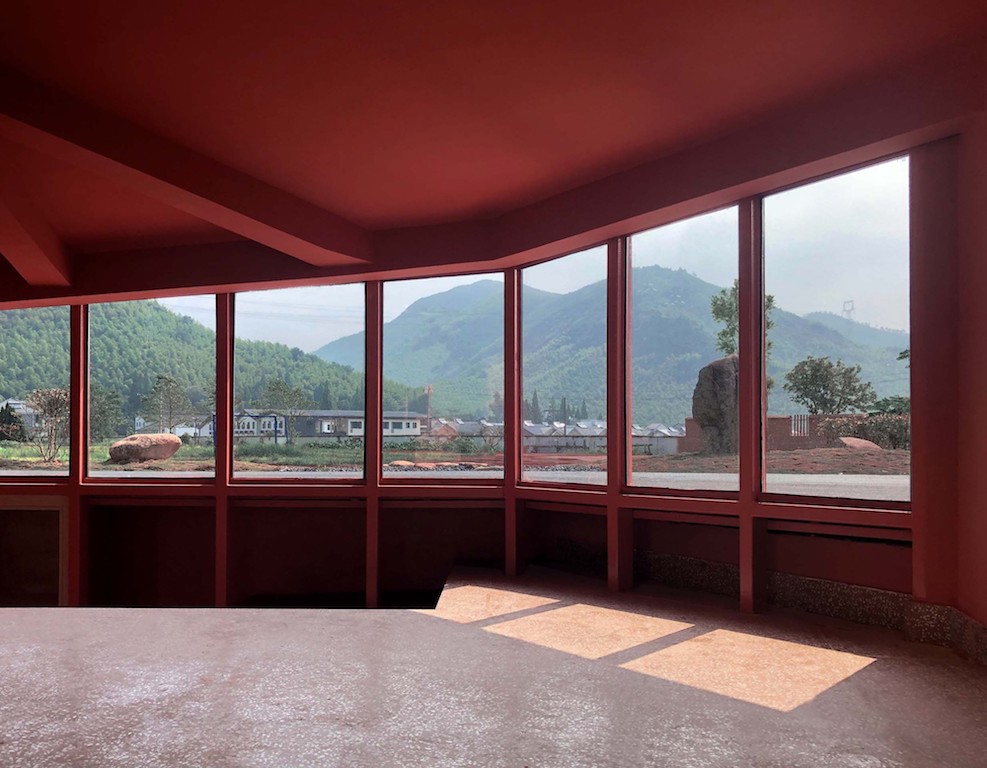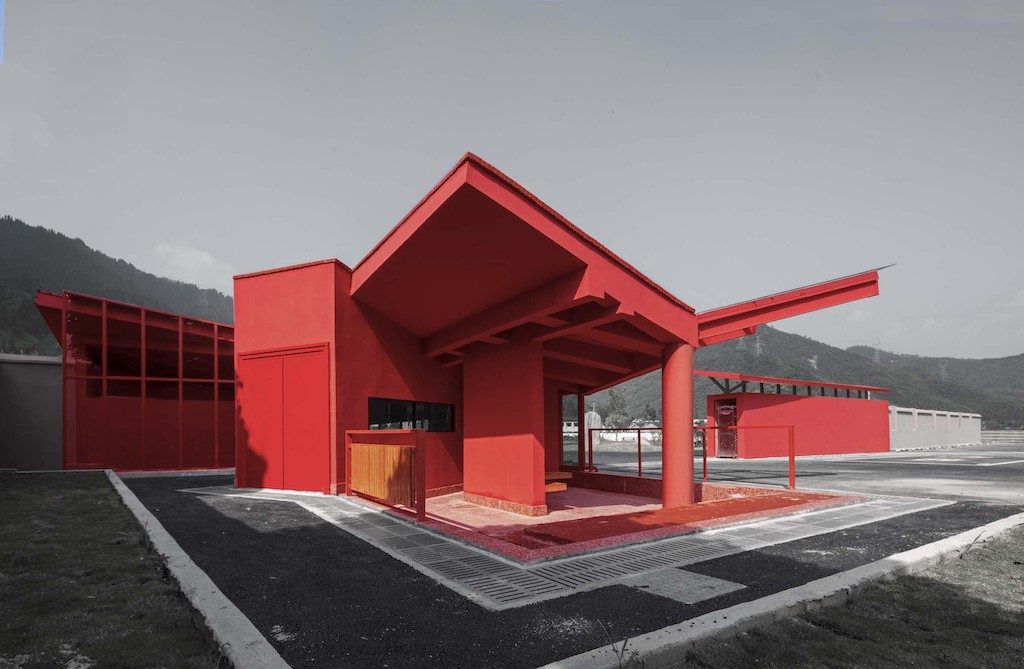 Before seeing the distant mountains, people first enter the coverage of the building, and at the same time, enter the ground not so deep, to ensure that the upper body is above the ground, thus creating a spatial experience between the human interaction and the rolling landscape.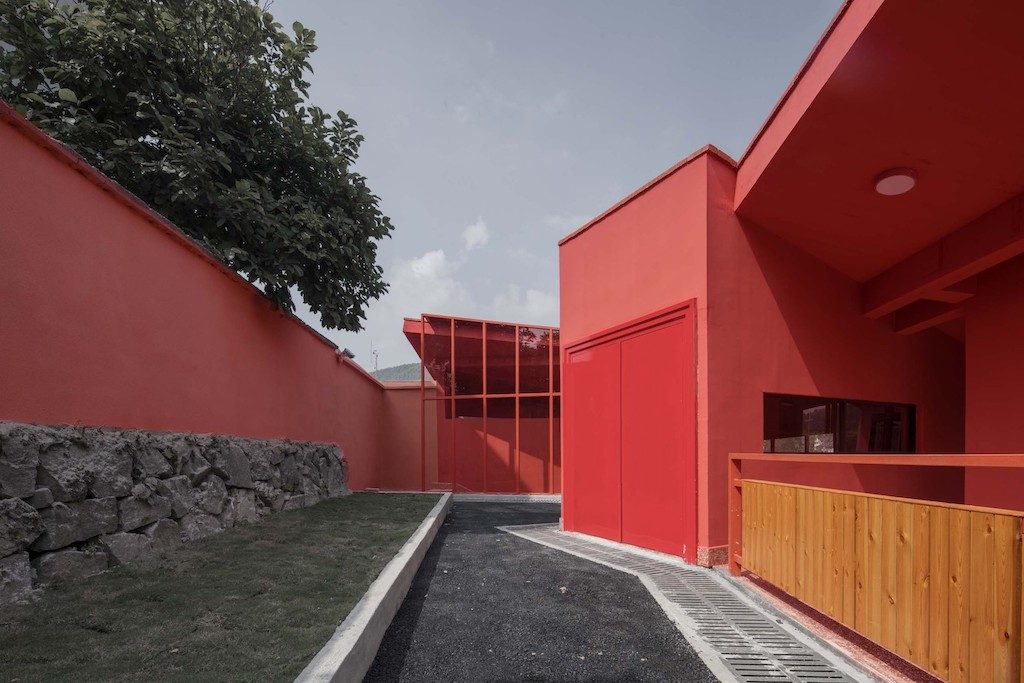 Some of the challenges in the construction process included the fact that large-scale excavation could cause groundwater seepage, so the structural designer adjusted the scheme to respond to the building operation with a holistic foundation.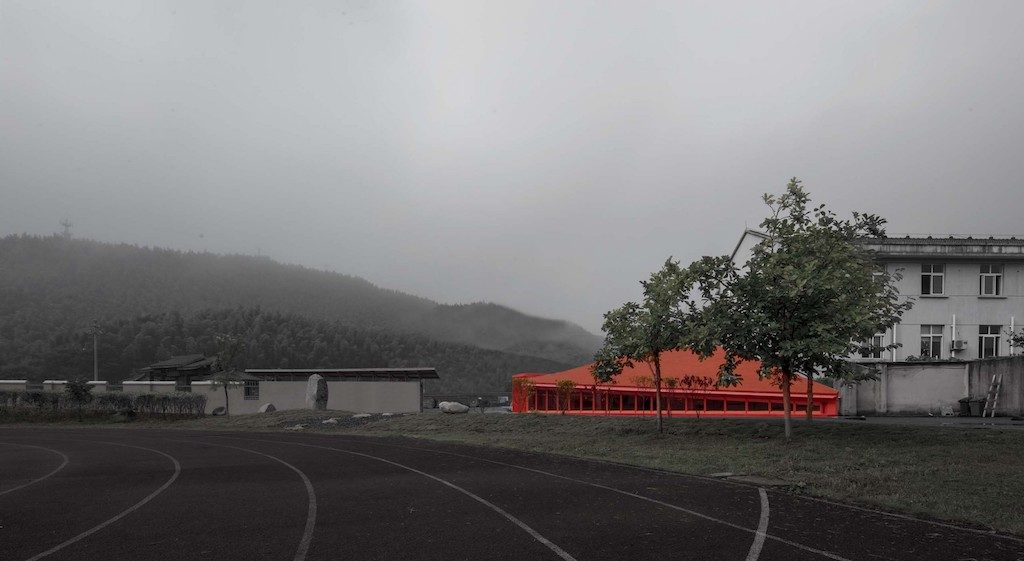 "We are always looking for a medium to make nature appear," Li shares. "Seeking colour contrast from materials is an opportunity to achieve this. Red is an infectious colour, with obvious emotional tendencies, red ceramic tiles as the roof, red steel curtain wall system as the skin, red terrazzo as the ground, the red of this series of differences makes the red transcend the colour of red, which echoing the distant green hills, and the green hills are also reflected in the red architecture."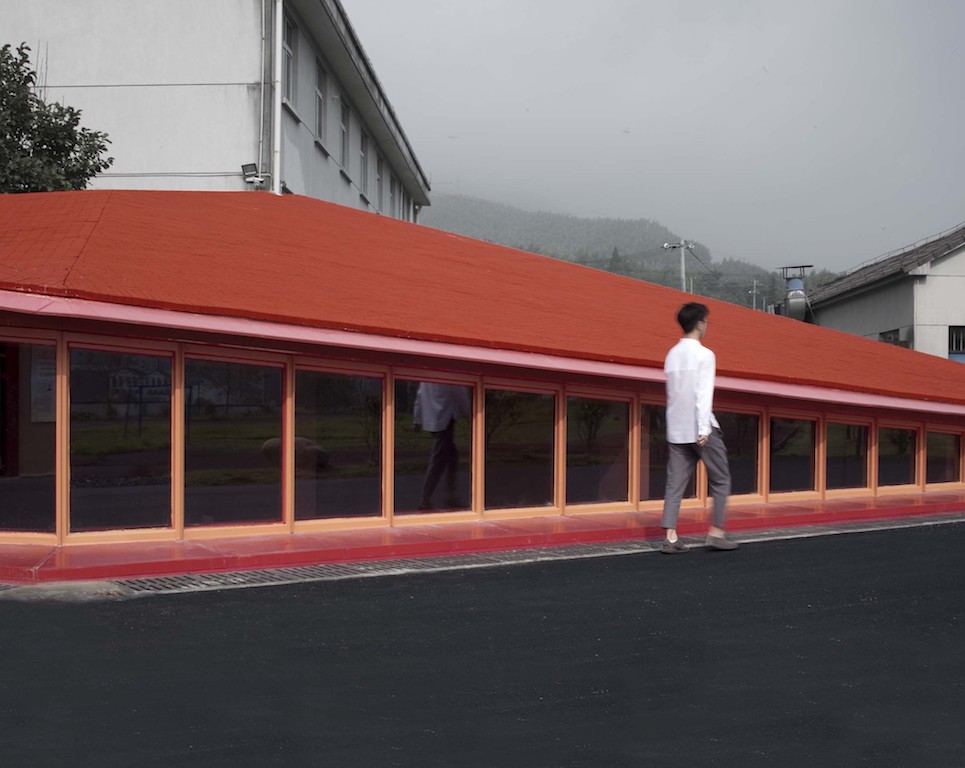 The ups and downs of the distant mountains provide the basis for the folds in the building roof. From the north side of the playground, the roof gradually enters the ground and merges into the site. From the south side of the road, the building faces up and welcomes the passers-by.
Photos: Project-ion