Recently, Singapore's Senior Minister, Tharman Shanmugaratnam officiated the launch of the Jurong Innovation District (JID) in the western part of the city-state. In his address, Mr Tharman shared that innovation is going to be the DNA of this development, which will be reflected in the type of technologies used, the symbiotic relationship between polytechnics and universities, and the type of jobs created. Sustainability and recycling initiatives are also going to be at the core of the development which will help create 95,000 new jobs once finished.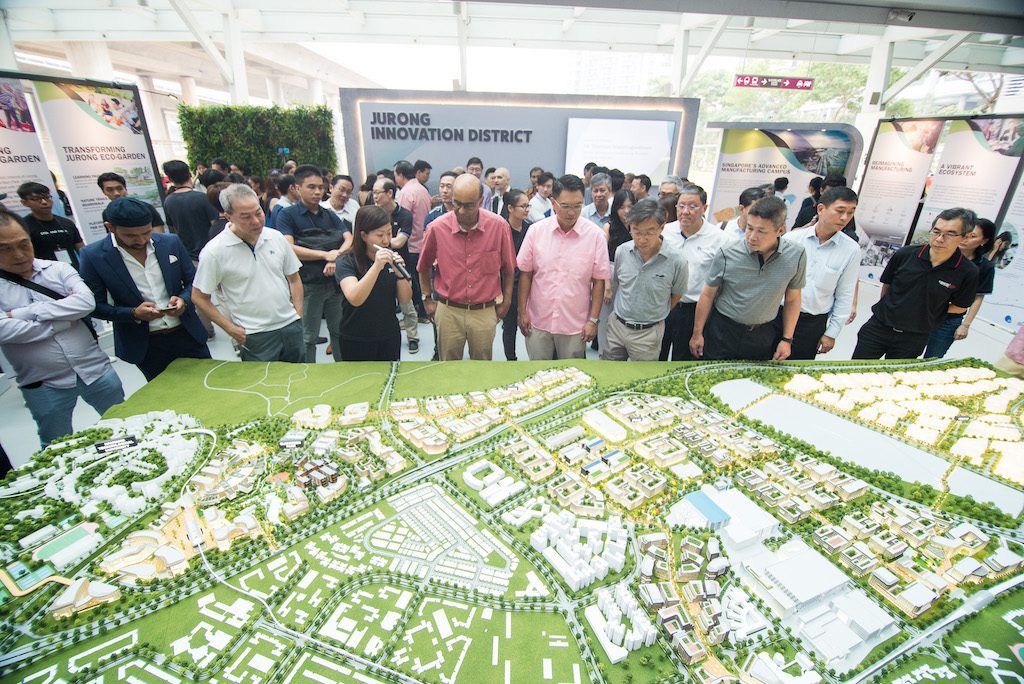 JID will include innovations in agri-technology, urban mobility, and the built environment. "We hope to use JID as a prime example of how manufacturing can involve recycling and help drive what's called the circular economy," added Mr Tharman. "JID houses the highest concentration of 3D printing facilities in Singapore."
The car-lite development will also have Singapore's first car-free sky corridor, spanning 11km and designed especially for pedestrians, cyclists and autonomous shuttles. The dedicated corridor will connect workplaces with key transport hubs, amenities and community spaces, making commuting more convenient and pleasant for users.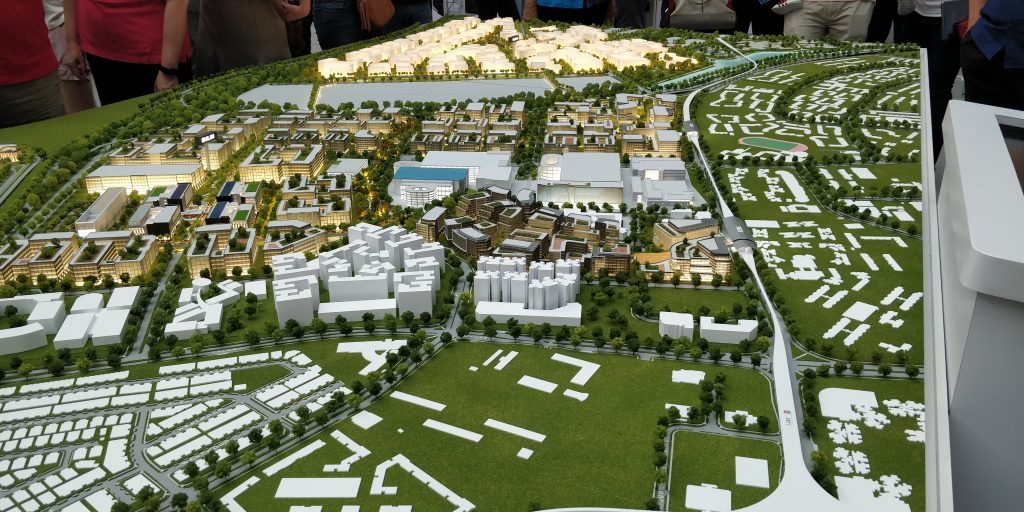 Earlier this year, Surbana Jurong (SJ), one of the largest Asia-based urban and infrastructure consulting firms, had held a groundbreaking ceremony for its new campus which will house its global headquarters to be sited within the JID in Singapore. Designed by Safdie Surbana Jurong, a collaboration between Safdie Architects and Surbana Jurong established in 2017, the campus will serve to demonstrate what a sustainable, people-centric and future-ready workplace would look like.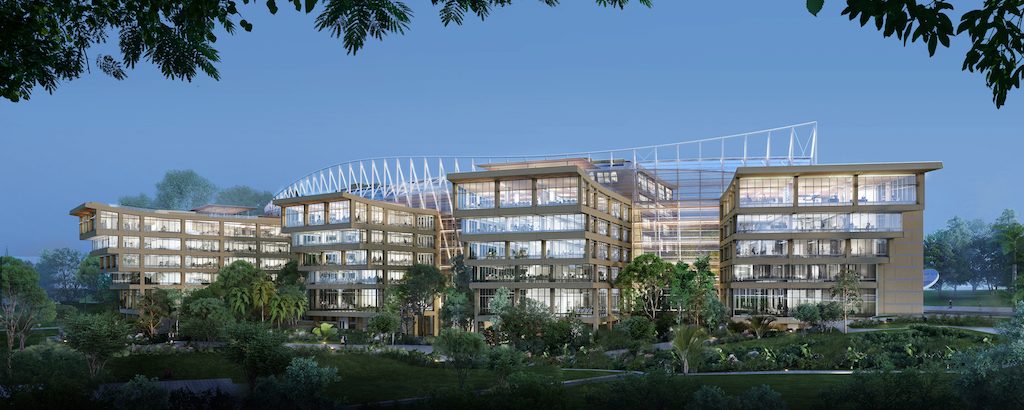 Created by Moshe Safdie, the architect behind the Jewel Changi Airport and Marina Bay Sands, the design of the new headquarters embodies the character of Singapore as the Garden City by integrating the structure harmoniously with the natural landscape.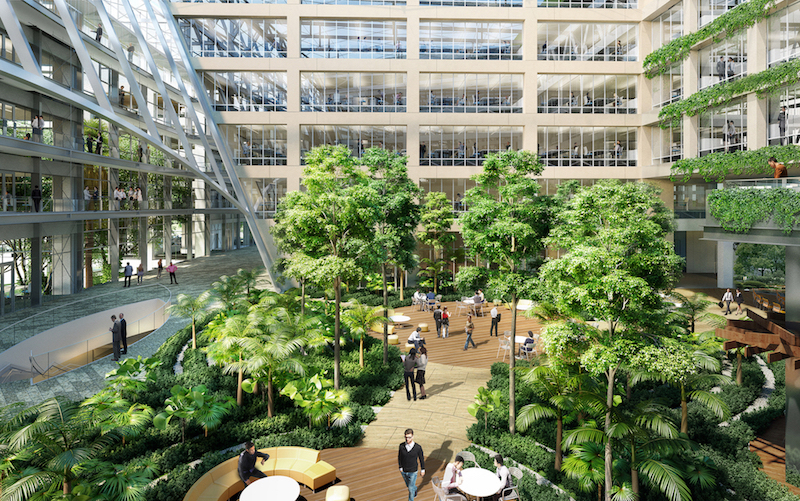 In line with Surbana-Jurong's commitment towards delivering sustainable urban solutions, the campus, situated on a previously undeveloped greenfield site, will aim to push the boundaries of sustainable design in all aspects – construction as well as operation. It is designed to meet Singapore's Building and Construction Authority's (BCA) Green Mark Platinum Certification for Super Low Energy Building – the highest rating awarded by the authority.
The campus will utilise solar photovoltaic technology which will yield around 340MWH of renewable energy annually, and integrates features such as rain gardens and bio-swale to enhance water sustenance. It will also feature many other green technologies, including smart lighting control, underfloor air-distribution system, and predictive smart building control systems such as live energy and water management dashboards.
Sustainability and highly-advanced tech features are in line with the overall remit of the JID which will also provide test-bedding facilities for students from Nanyang Technological University.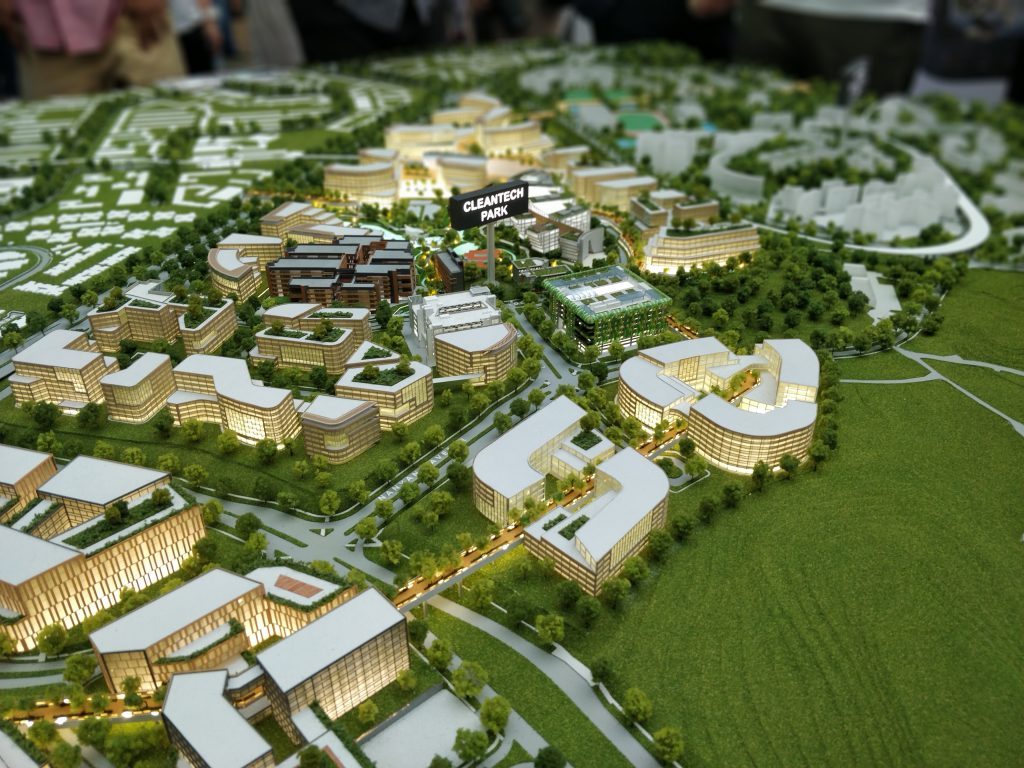 Mr Tharman also noted that JID is not just for industries but it's linked to the existing facilities around the neighbourhood. It will be a place for lifestyle amenities for those working here as well as those who reside in the neighbouring estates. It will be full of greenery, with almost 40 per cent of the district under green cover, biodiversity and a range of facilities including a few new offerings that haven't been tried before."