Founded by Manh Nguyen Hoang, Steven Baeteman and Bao Bui Hoang, MIA Design Studio in Ho Chi Minh City, Vietnam, has designed a modern residence called the Sky House in An Phu area surrounded by high-rise buildings. The also created a challenge as due to the tall buildings around the site, it feels like the house is located at the bottom of a valley.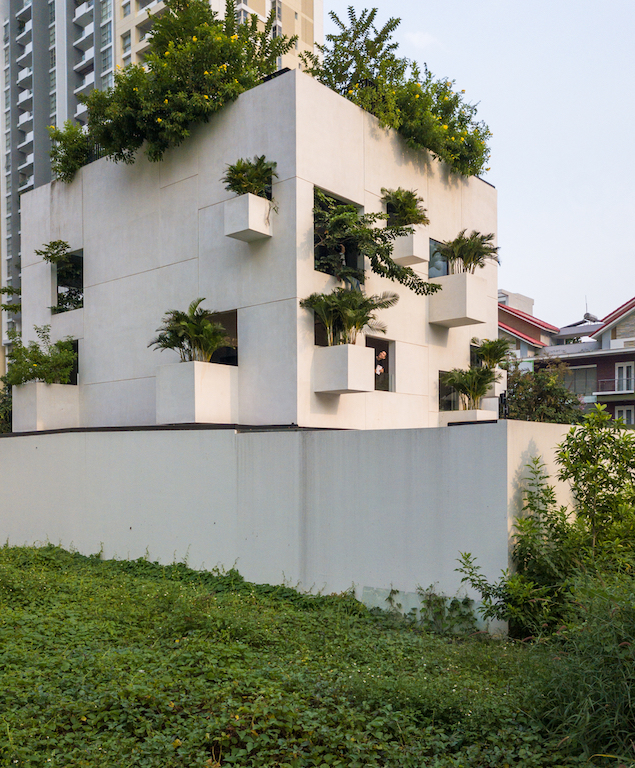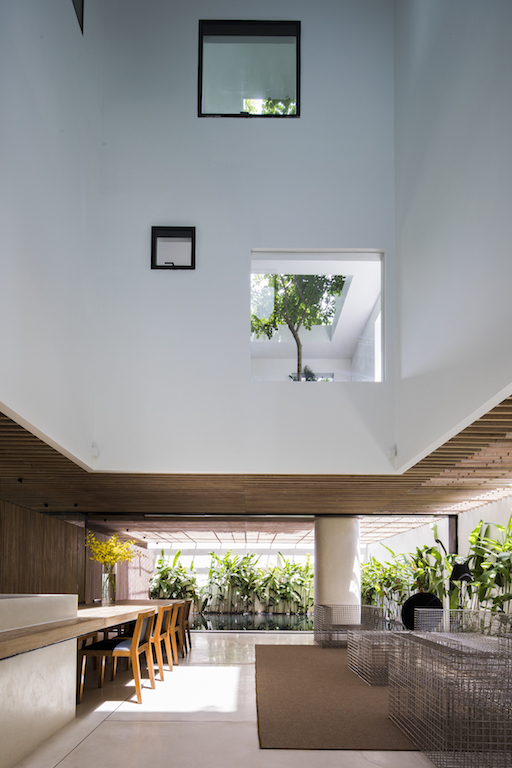 The client asked for a house where he could enjoy calmness despite the urban hubbub around him. So the design team proposed an architectural plan to promote the deep vertical and horizontal connections between humans as well as between humans and nature in this house.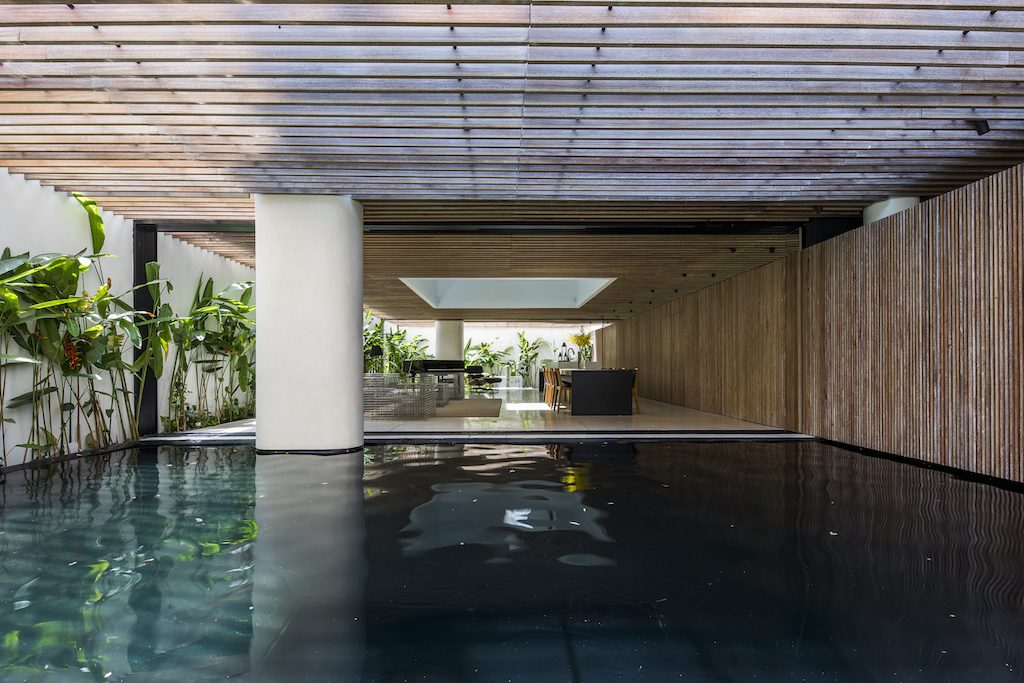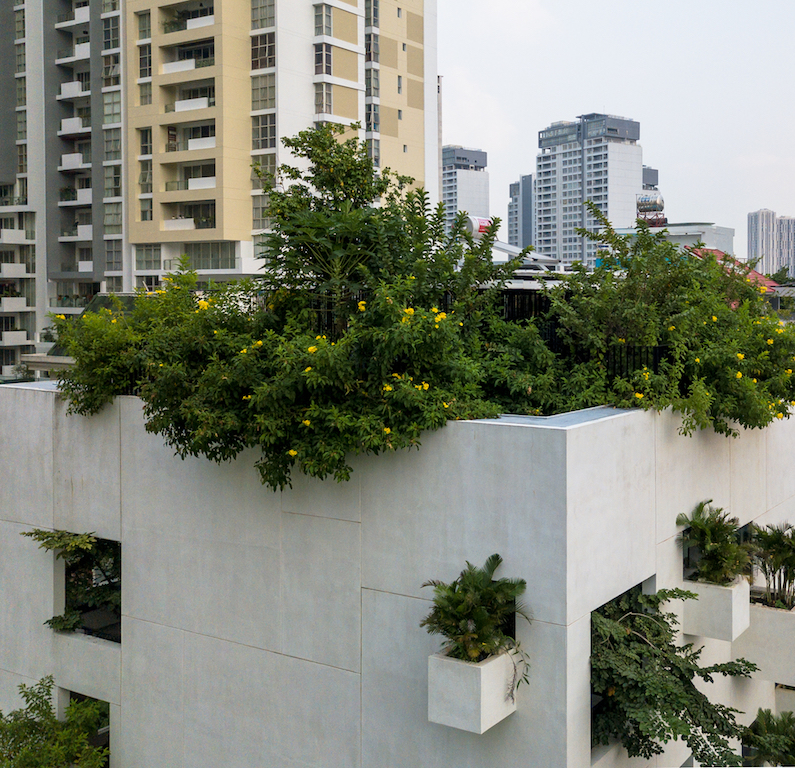 The team comprising architectural designer Truong Nguyen Quoc Trung and Nguyen Tan Phat, and interior designer Le Vu Hai Trieu did this by creating links between the spaces so that natural elements can be inserted and carried through every corner of the living space. This had to be done without disturbing the land or creating unnecessary rooms. To tackle this, the team divided the house in half. The first half is devoted to the sun, wind, water and trees or simply empty spaces, the other half is presented for family activities with minimal utilities.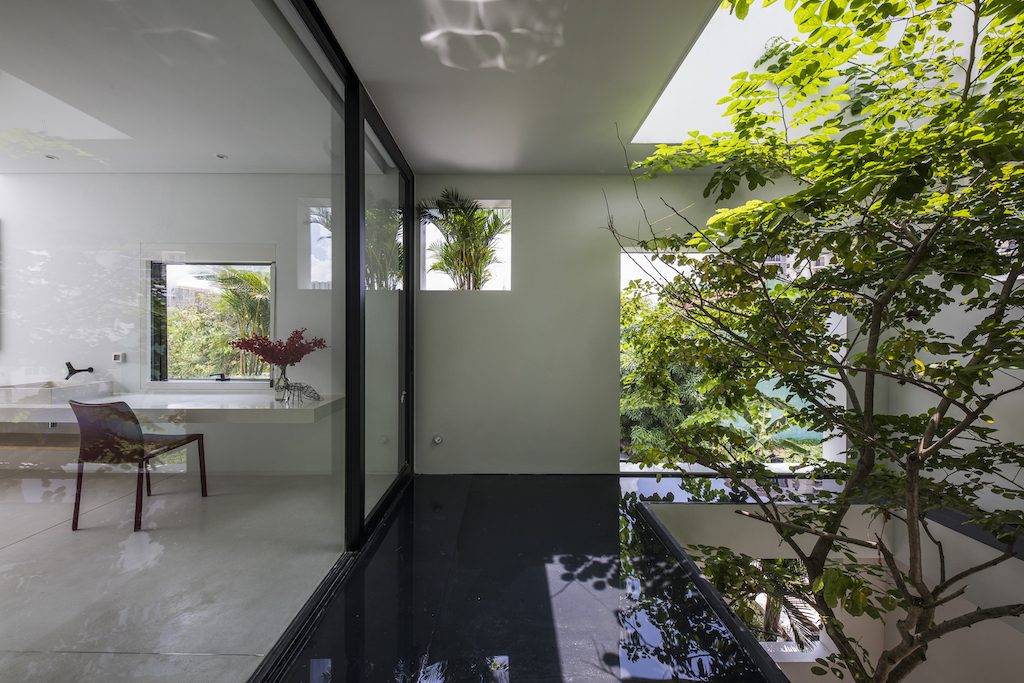 Treating architecture as a living body is one of the strategies the design team has adopted. As an alternative to the common approach of opening on the four sides, they created a vertical connection between the house and the sky. This approach has allowed the house to receive nature indirectly and from there, the residents can feel the changes in weather and daylight hours. At this time, architecture is no longer dependent on the surrounding context but has created its own landscape.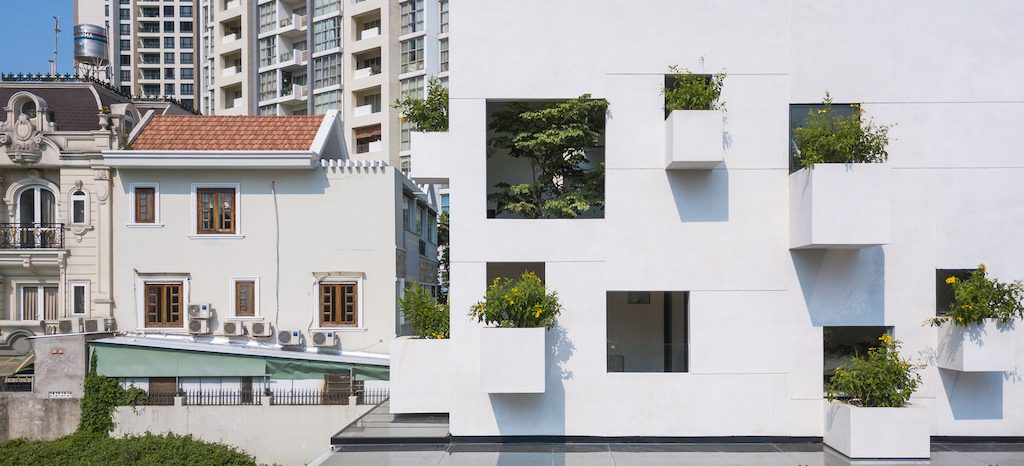 The connection between humans and nature has been expressed in many ways while increasing vertical connections between usable spaces through the gaps. These gaps now become the main subject of the house, where parents and children can see each other from every corner.

Photos: Trieu Chien, Oki Hiroyuki, Hoang Le