Cagbalete Sand Clusters by Carlo Calma Consultancy, a 12-year-old multidisciplinary practice that is spearheaded by a diverse team of theorists, artists, architects, and engineers. has created a new sustainable typology for eco-tourism, one that promotes the local culture, which revolves around farming and fishery.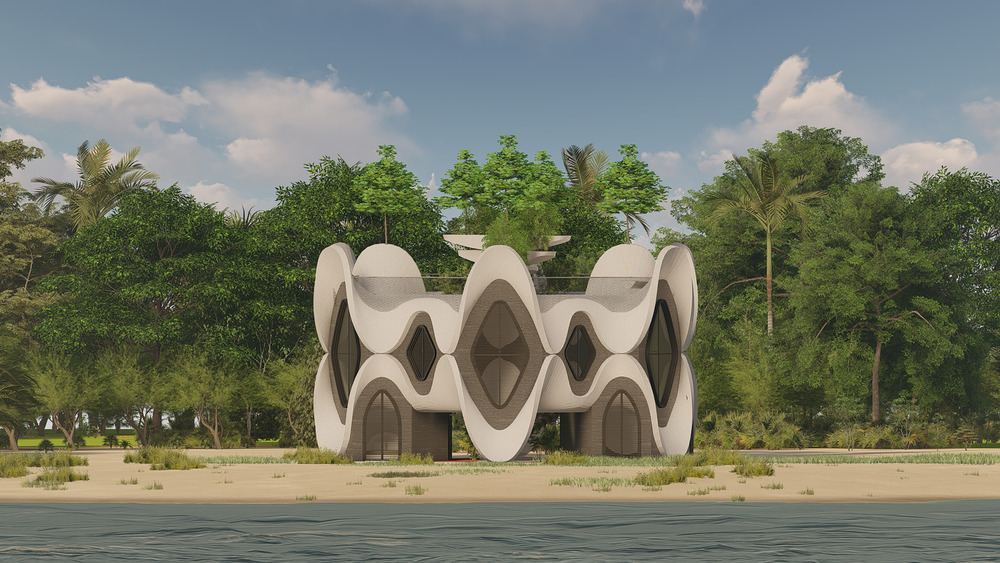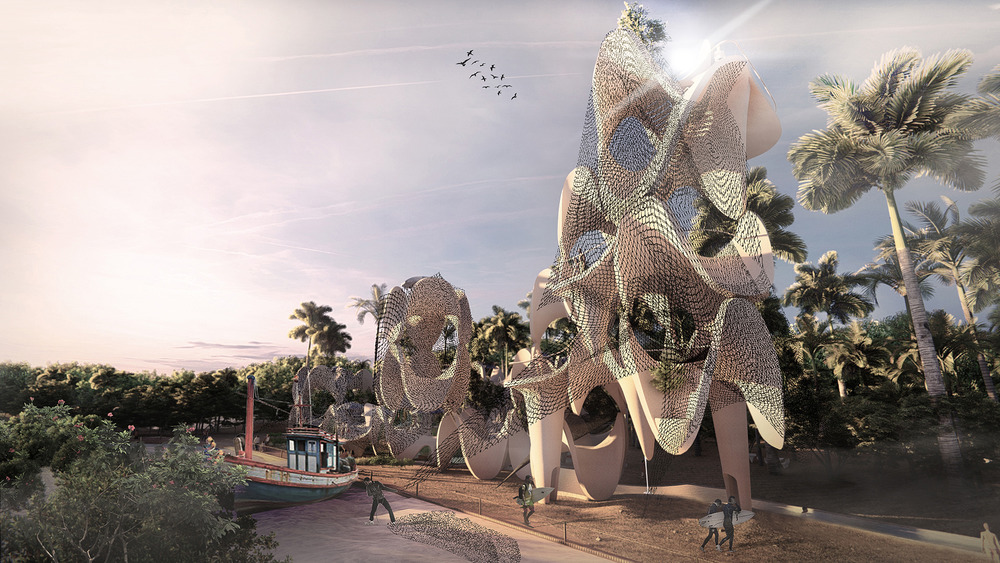 With the objective to create a community-building and nurturing ecology for its surroundings, Cagbalete Sand Clusters is a dynamic space for both its inhabitants and visiting tourists. This intermingling is vital to the Filipinos as an archipelagic country of 7,641 islands, each with its own distinct cultural and natural identities.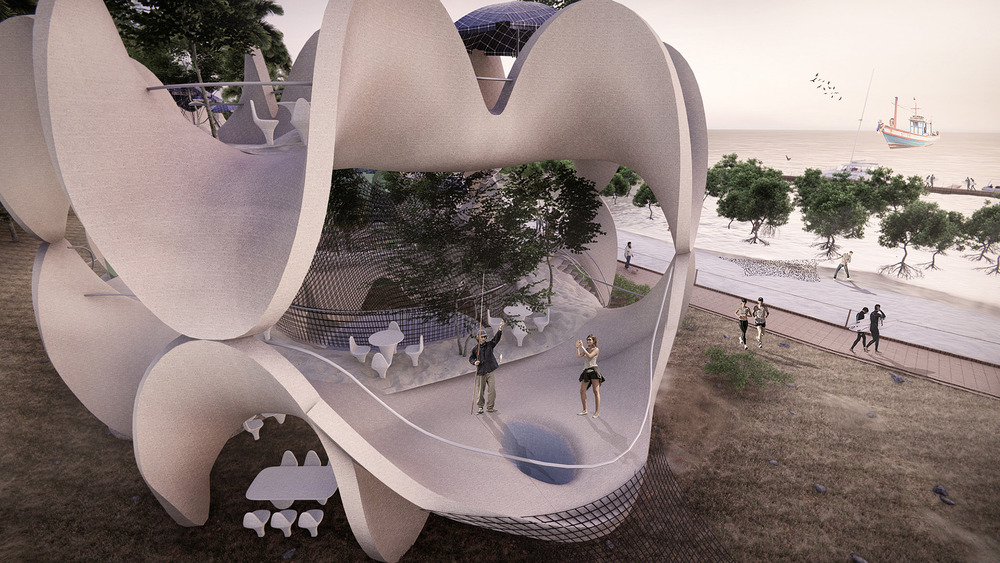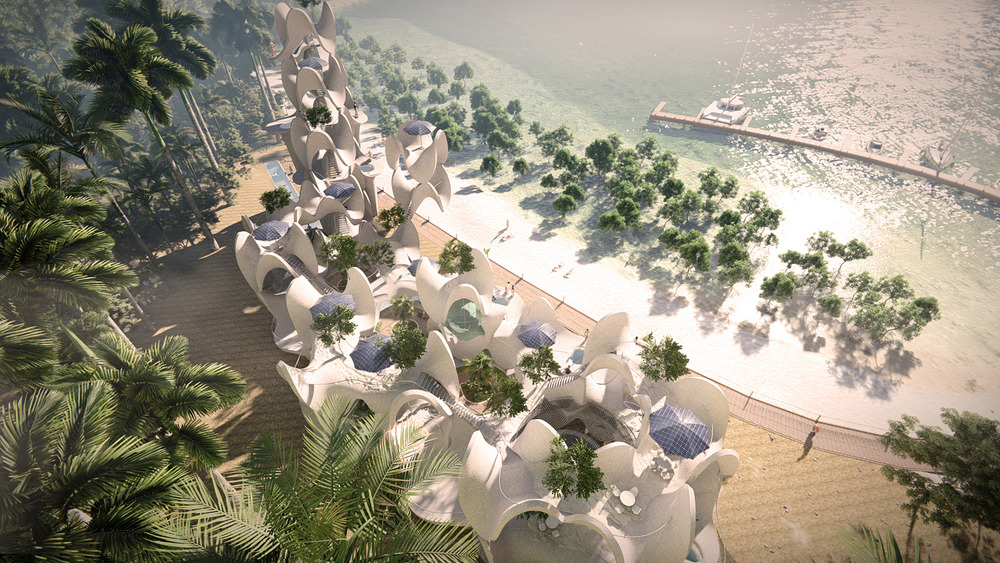 The design explores the inherent values of locality and sense of place in this project, but through more ethical means of development. The project integrates the programmatic and cultural context of its locale into the architecture, which is essentially a unit system, pre-fabricated set of parts that can grow horizontally or vertically.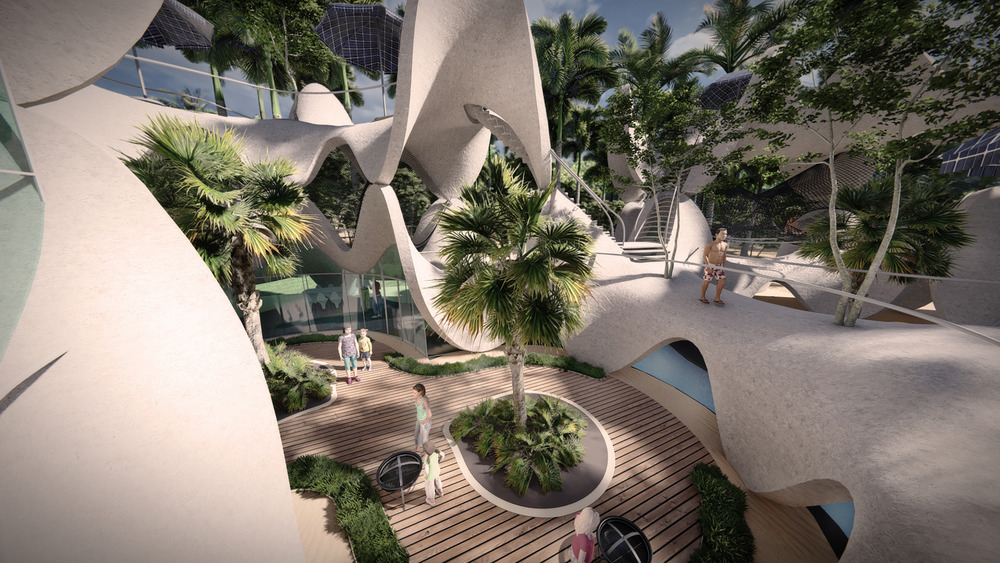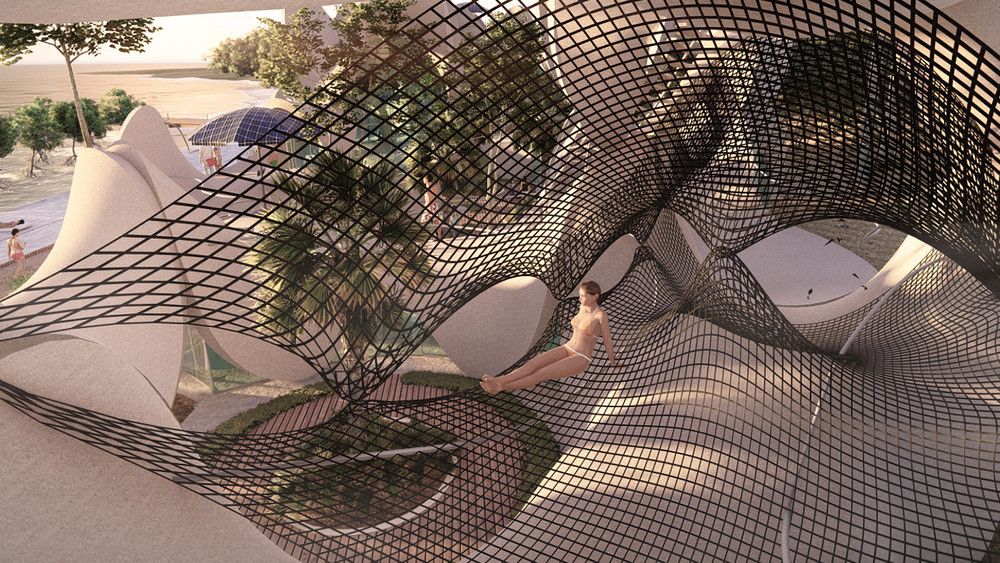 The client wanted to create farm lots in a 3.8-hectare property in Cagbalete Island, Quezon province. With a radial site development, a hyperbolic cluster unit system is created that was largely inspired by corals, given the location's rich marine life and biodiversity.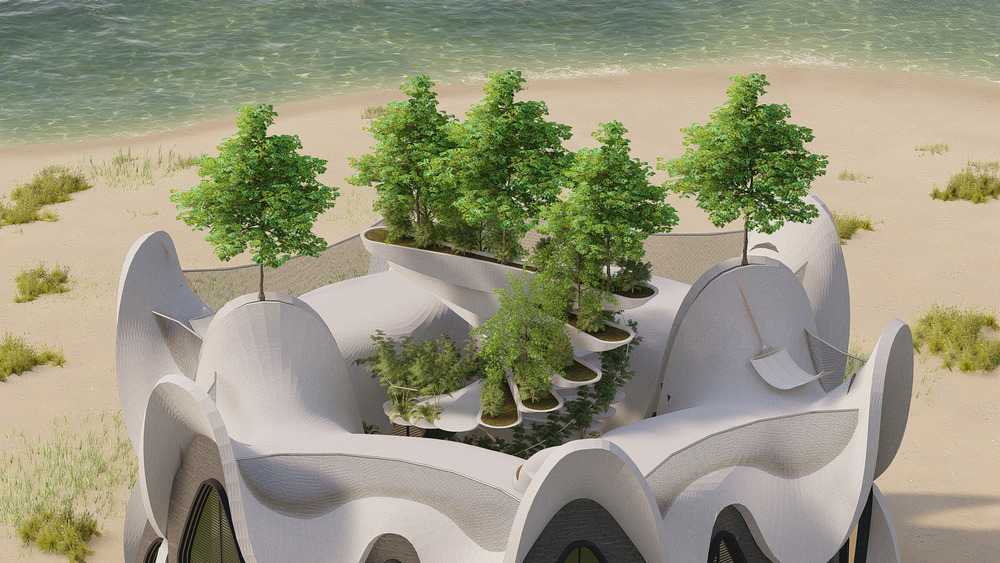 The resulting structure is a mixed-use development: a private family home and a farm-to-table restaurant that focuses on the use of endemic plant species and seasonal mud crab farming. One of the considerations is that mud crab farming can help prevent soil erosion, and that the activity can also help protect the existing biodynamic mangroves in the area.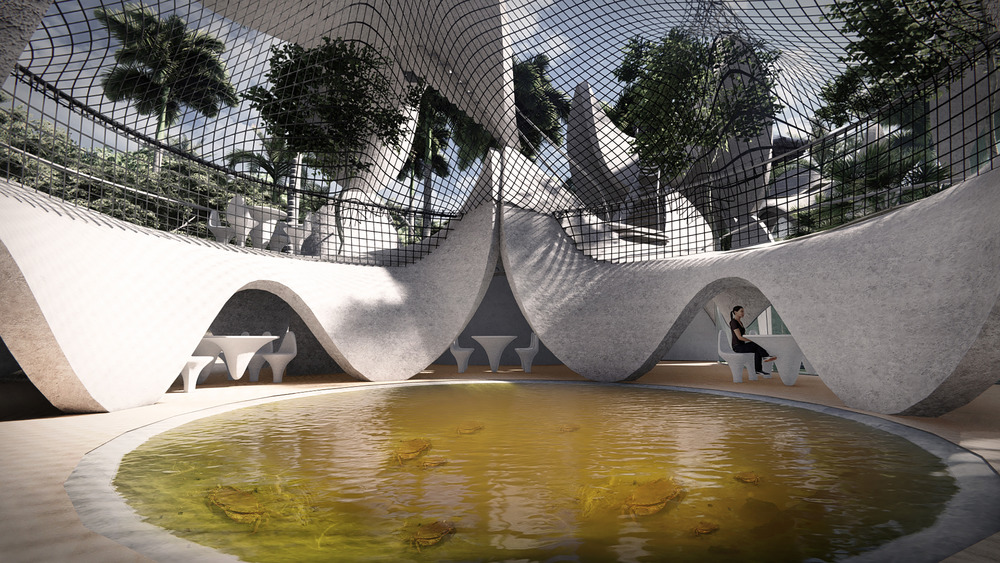 The team also introduced local hapa nets into the design as a kind of membrane that gets mixed with local sand, soil, and mud, resulting in a new and localised patina, a biophilic membrane that creates an interesting footprint with the hyperbolic possibilities it offers. The hapa nets also function as a 'veil' over the structure, a translucent skin that masks sun and rain, but also serves as informal sleeping areas (mosquito beds) for afternoon siestas. They have elevated the humble hapa net into something beyond its utilitarian origins; it is now both part of the structure's construction membrane, a tool for food production, and a web that facilitates the daily activities of the structure's inhabitants, enmeshing time, culture, and space.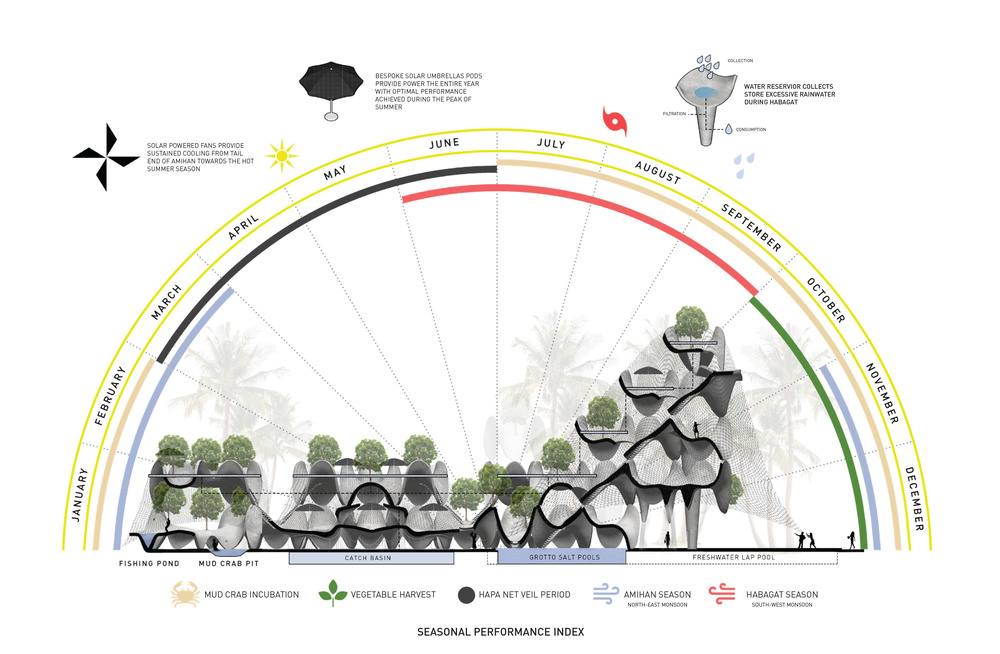 The project envisions a farm-leisure community that is self-sustaining, where electricity is produced from bespoke solar umbrella pods, and where the spaces largely utilise natural ventilation. It aims to blur the boundaries between what is natural and artificial in this structure, opening it to transformation throughout different seasons, rain or shine. A wellness grotto with salt water is also present, together with mud and dipping pools where a sensorial experience awaits its users. At night, the development shines and transforms into a glowing, plankton-like space with multi-level galleries, performance spaces, and lighthouse functionality.
Project details:

Technical Sheet
Client: C Ideation
Lead Architect/s: Carlo Calma Consultancy Inc. (CCC Inc., Philippines)
Consultants: Multi Development and Construction Corporation (MDCC) (Philippines), Gallery by Chele
(Philippines)
You might also like:
Farm research lab in Sanya by CLOU Architects combines traditional Hainan architecture and modern technology
Could Dutch designer-artist Daan Roosegaarde's technology-based solution be the ultimate answer to food wastage reduction and better crop growth?
LAAB Architects turns unused rooftop space in shopping venue into an urban garden and dining experience
Vincent Callebaut unveils design for modular timber tower in Cebu City