Singapore-based architecture practice Studio SKLIM has designed a micro cafe called Voids Cafe in Singapore's River Valley area by optimising the negative spaces and carving out seating booths, countertops, display shelves and overhanging canopies.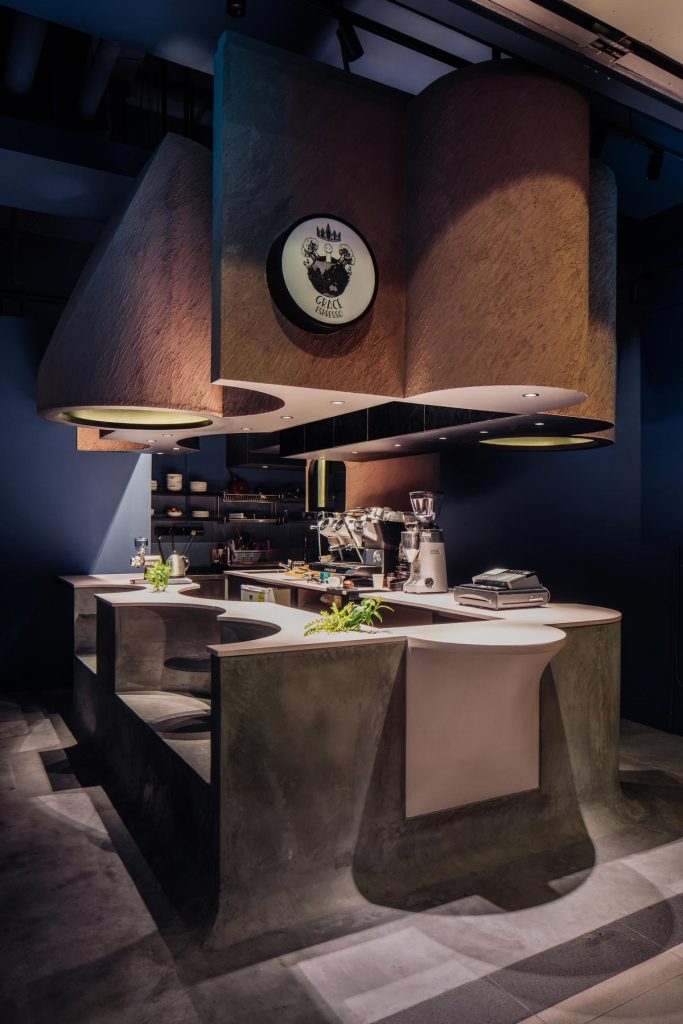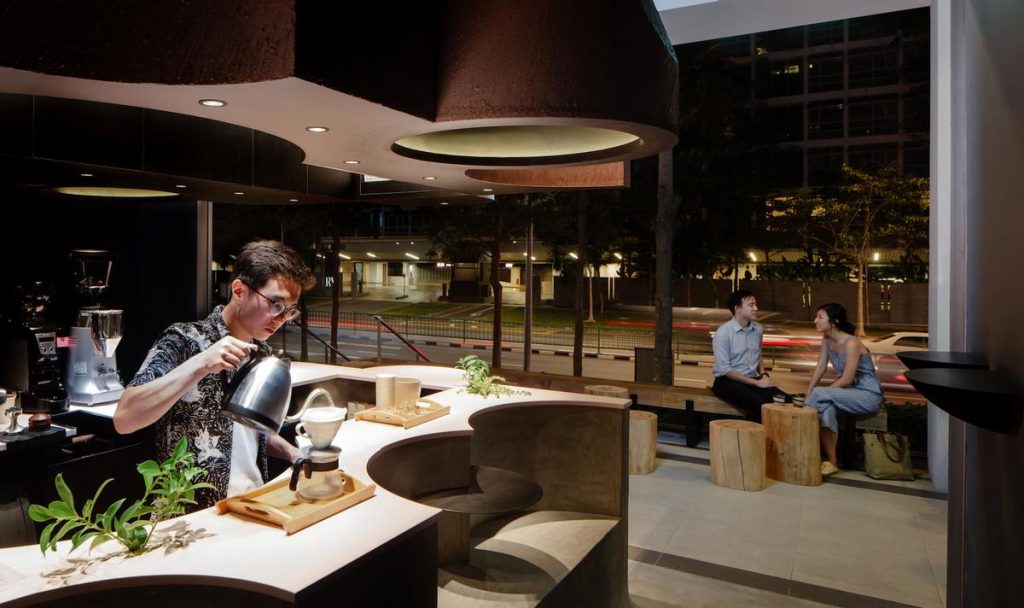 The 28m² cafe features an experience and retail corner, a take-away counter, seating booths as well as a counter for workshops. The central counter block is cast in concrete and is designed to merge into the floor via gentle curves.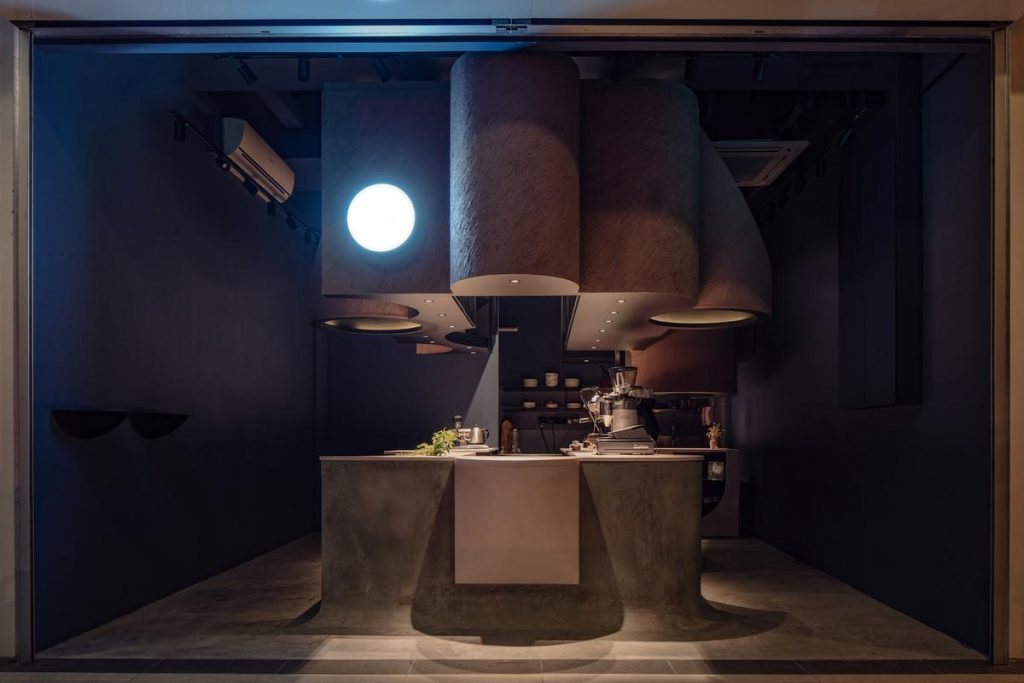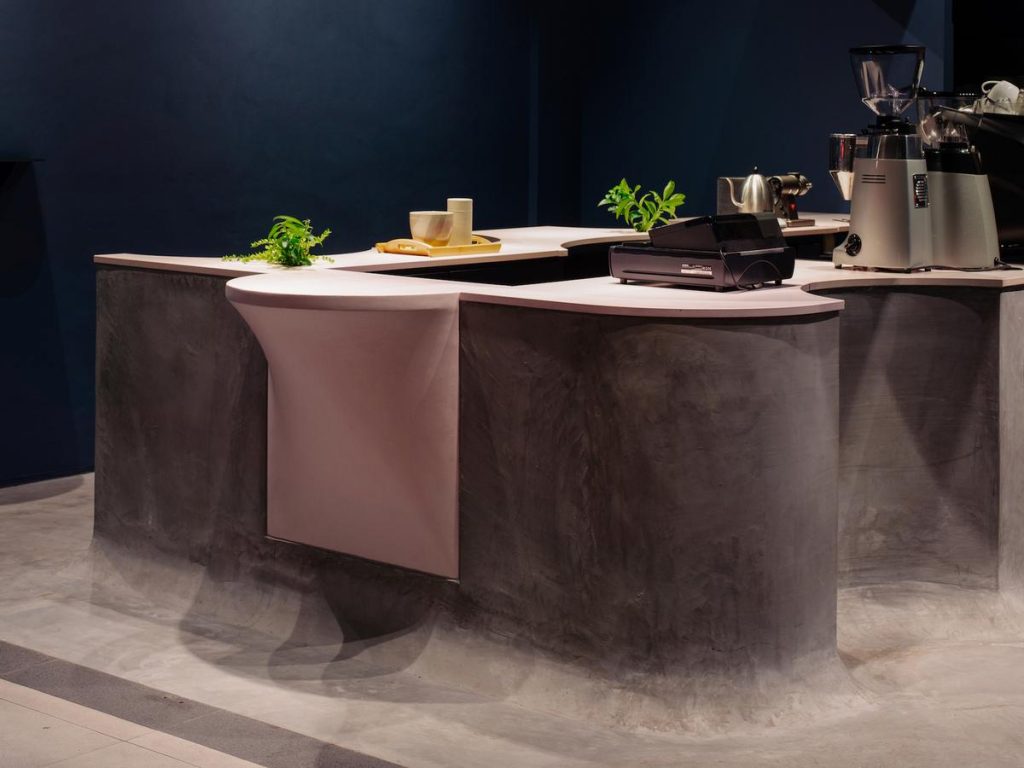 The upper part is suspended from the ceiling and features two "experience circles" where customers can duck under to smell different coffee grounds and tea varieties.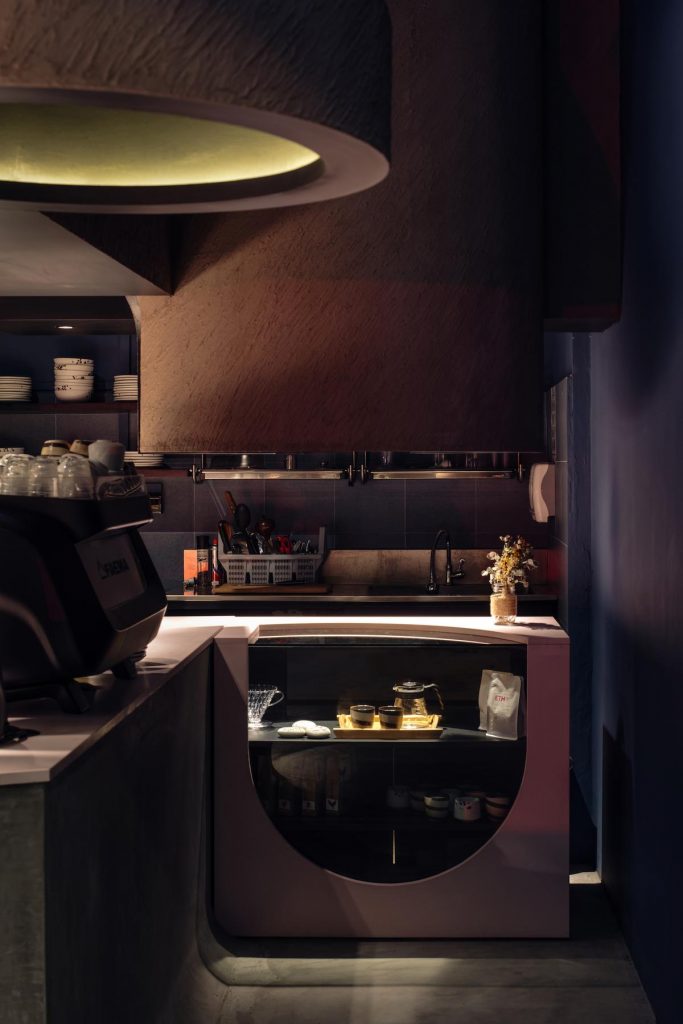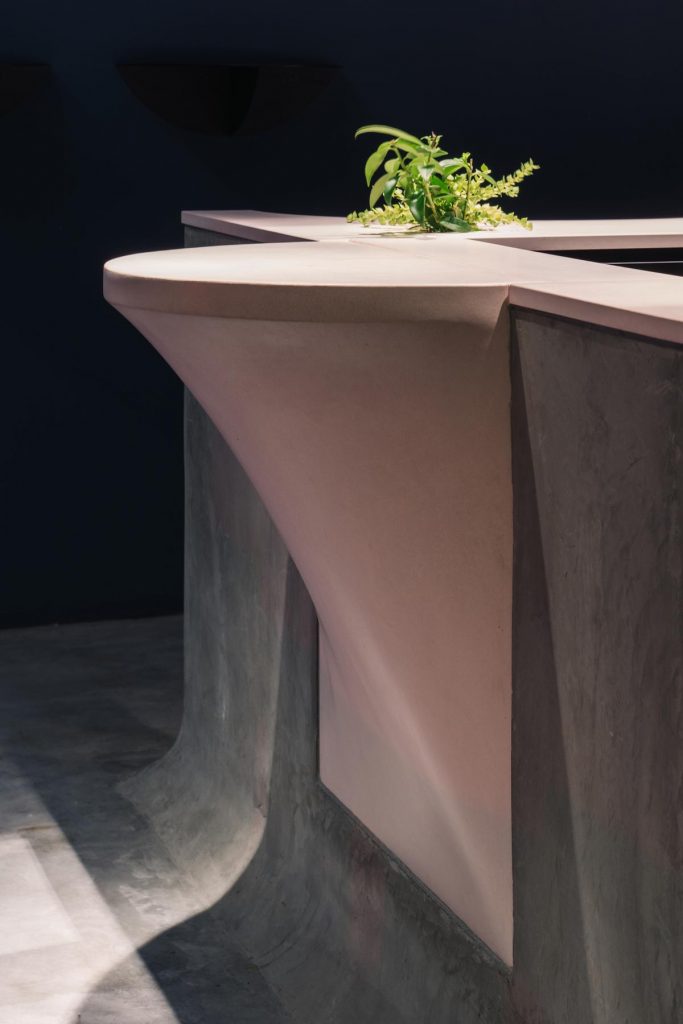 The central counter is shaped in such a way as to provide both seating and standing options for customers while keeping them close to the coffee-making process.
"This is our smallest project yet required micro space planning, attention to craftsmanship and some out-of-the-box thinking." – Kevin Lim, founding principal of Studio SKLIM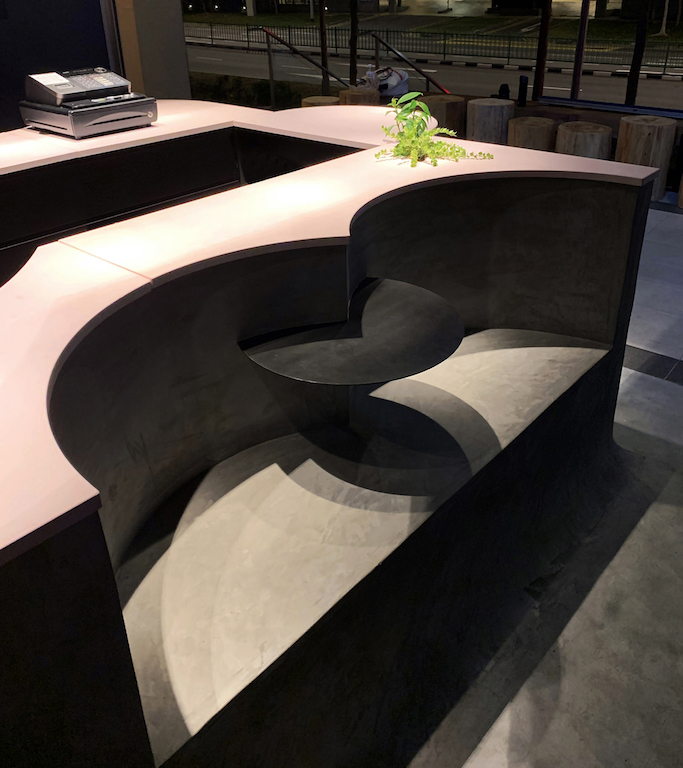 Some of the design highlights include a powder pink concrete countertop cast in 11 sections, a countertop for takeaways formed by using a special fabric formwork and semicircular metal tables that extend from the walls.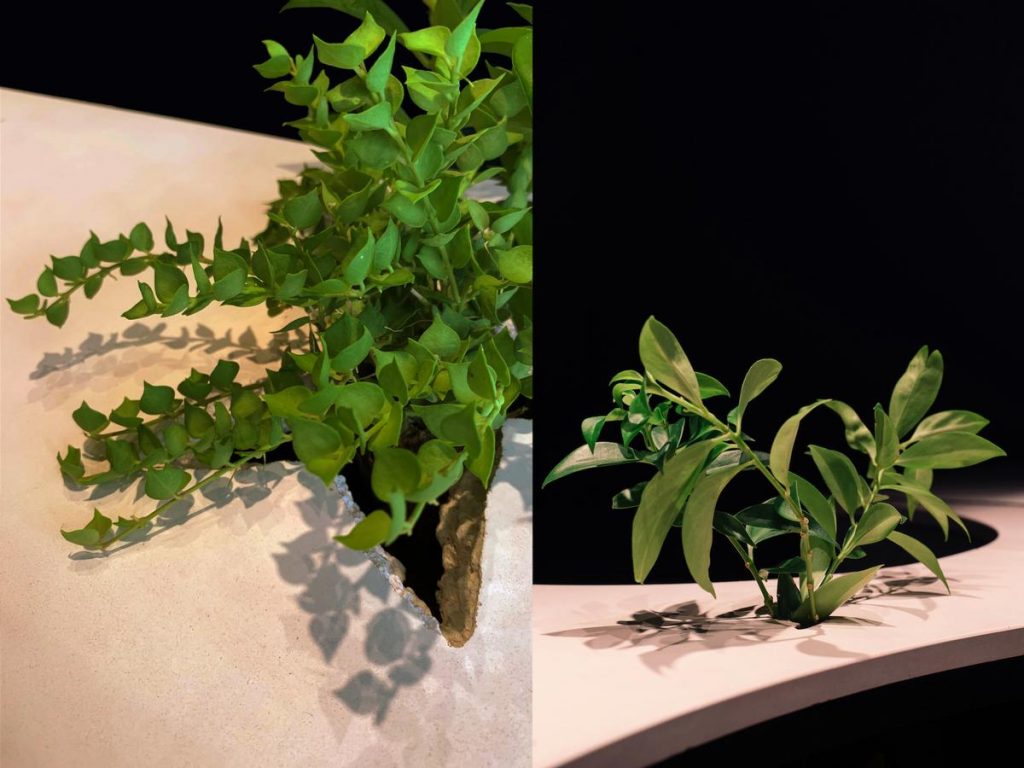 Inspired by a feature often seen in decaying buildings, cracks were cast in the concrete countertops for plants to grow in.
Photos: Khoo Guo Jie